Bike the Bay 2023 – San Diego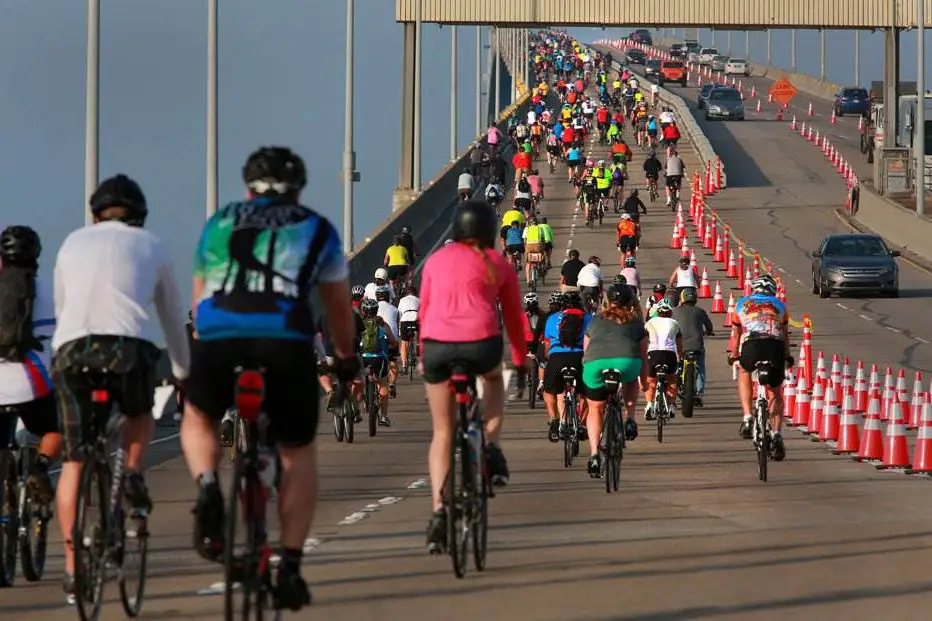 Bike the Bay is an annual fun ride where riders cruise around San Diego Bay and cross over San Diego's iconic Coronado Bay Bridge. The 2023 ride will take place on Sunday, August 27.
The 25-mile ride is open to everyone, non-competitive, and mostly flat, making it accessible for riders of a wide range of fitness levels. San Diego Mountain Biking Association also hosts an optional off-road option of the ride, an 8-mile loop around the Otay Valley Regional Park. 
Bike the Bay Route
The ride starts and finishes at Embarcadero Marina Park in downtown San Diego. Riders follow Bayshore Bikeway and travel through the towns of National City, Chula Vista, Imperial Beach, and Coronado along the route.
For the mountain bike option, mountain bikes or cross bikes are recommended as there is gravel and loose dirt on this optional route.  Proceeds from off-road option go to SDMBA to help improve trail access for mountain biking around San Diego County.
Event Details
Start Date: August 27, 2023
End Date: August 27, 2023
Event Type: Ride
Venue: Embarcadero Marine Park, San Diego