Filthy Fifty Mountain Bike Race 2023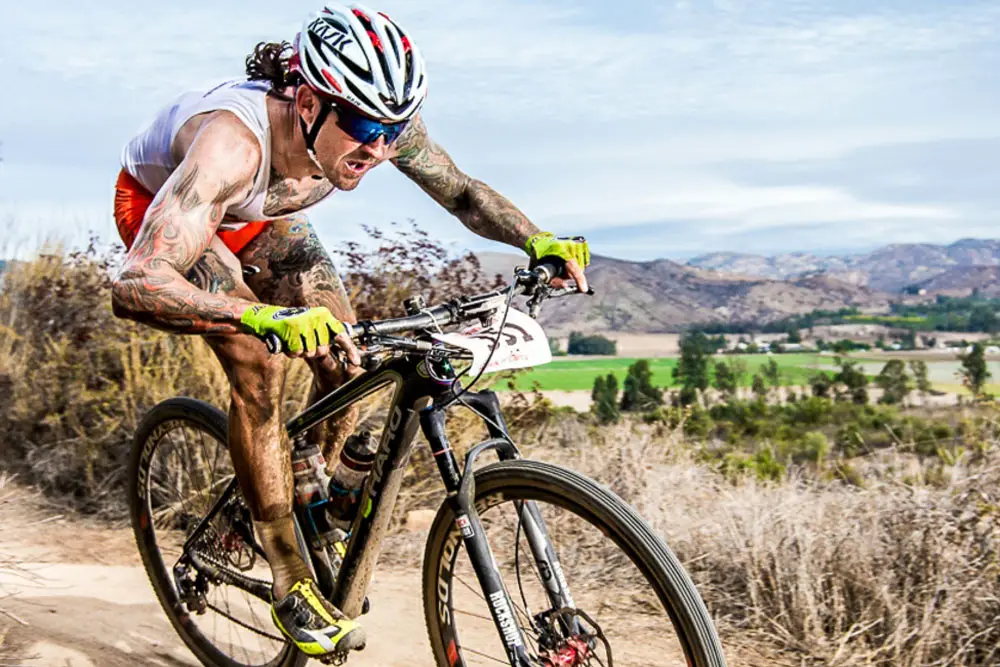 The Annual Filthy 50+ mountain bike race takes place in San Diego and travels through various sections of San Dieguito River Park and Black Mountain Park. The race takes place on Saturday, October 28 and offers two different lengths, 30 miles, and 50 miles.
Organized by Quick n' Dirty Mountain Bike Racing, this is the event's 9th year. The ride is suitable for all skill levels and is fully marked with pink flags and red arrows. There are two courses: a 30-mile ride and a 50+ mile ride that continues on to the Black Mountain Park area where riders will encounter a lollipop and new trails. Fully stocked feed stations will be placed throughout the course to keep riders fueled up.
There will also be a kid's ride supported by Team Quick n' Dirty, and awards will be given out immediately following the ride. Riders are reminded to pay attention to other riders, hikers, and horseback riders on the trails, especially when riding the switchbacks portion of the course.
Here's the full list of classes:
Expert Men Open – 50+ Miles
Expert Women Open – 50+ Miles
Sport Men Open – 50+ Miles
Sport Women Open – 50+ Miles
Beginner Men Open – 50+ Miles
Beginner Women Open – 50+ Miles
Single Speed Open – 50+ Miles
Drop Bar Open (Gravel/CX/Road) – 50+ Miles
Big Boned (200+) – 50+ Miles
55+ Men/Women Open – 50+ Miles
30 Mile Ride Open – 30 miles
30 Mile Ride School Boy 12-15
30 Mile Ride School Girl 12-15
Kids Ride – 1-3 Miles Beginner/Sport/Expert
The race takes place on public trails with other mountain bikers, hikers, and equestrians likely to be encountered on the trails. Riders are encouraged to be careful and respectful of other users of the trails. The trails are marked for the race and feed stations available along the way for refueling.
Registration for the event is limited to 400 riders.
Filthy 50+ is one of several San Diego County races that Quick n' Dirty puts on. Check out their website for a full list of events.
Here's a video about the 2022 race:
Event Details
Start Date: October 28, 2023
End Date: October 28, 2023
Event Type: Race/Ride
Venue: San Dieguito River Park, Black Mountain Park