Nate Harrison Grade Trail is a gravel and dirt truck trail in San Diego County that winds from Pauma Valley to the top of Palomar Mountain.
The steep 9.5-mile road, which offers stunning views of the surrounding landscape, is popular among off-roading and overlanding enthusiasts, mountain bikers, and hikers (to a lesser extent).
Nate Harrison Grade Details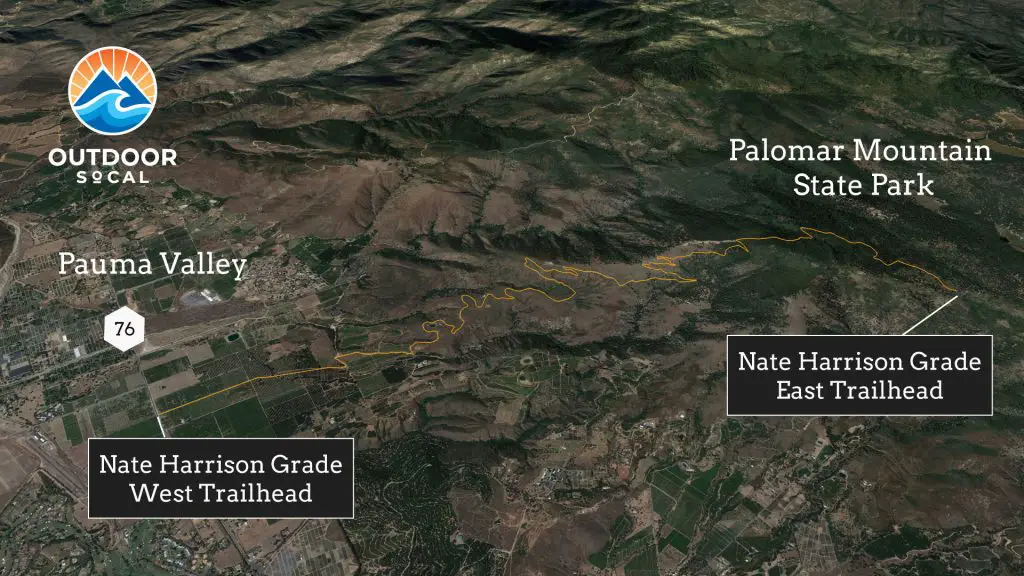 The bottom entrance to Nate Harrison Grade is located in Pauma Valley, west of Palomar Mountain. The road starts from Highway 76 and travels through orange groves before beginning to climb (GPS: 33.31580706, -116.99061544). 
The road ascends 4,600 feet over 9.5 miles at an average grade of 8 percent, with some sections much steeper than that. 
Our video guide will give you good idea of what the road looks like:
At the top, the road ends at the intersection of five different roads, including Doane Valley Road and Route S7, near the ranger station and entrance for Palomar Mountain State Park. 
If the road conditions are good, it should take you around 30 to 45 minutes to get to the top, not including any stops along the way.
About Palomar Mountain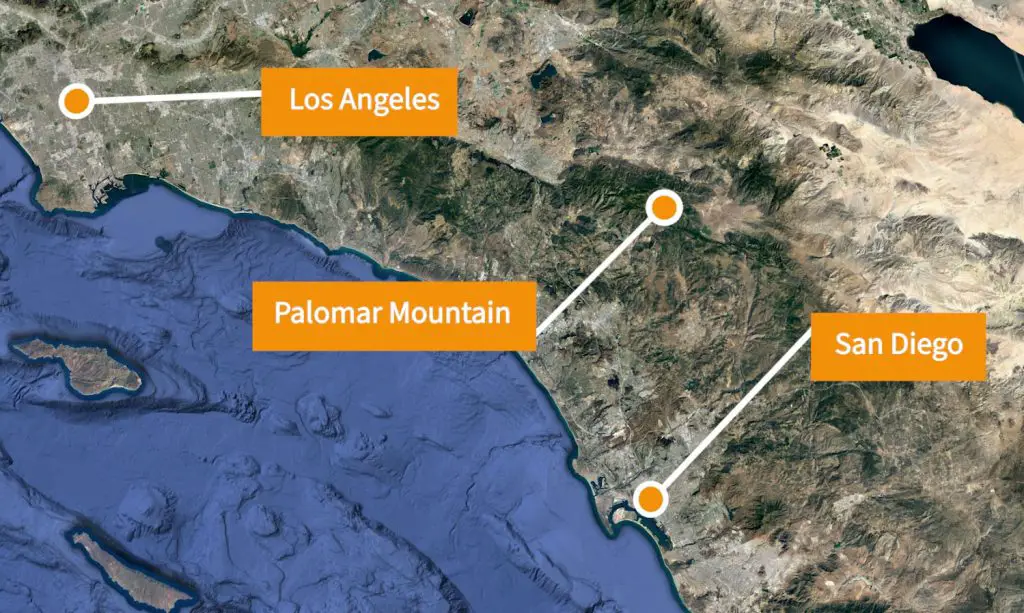 Palomar Mountain is located about 30 miles inland from Oceanside, California, about an hour and a half drive northeast of San Diego or two and a half hours southeast of Los Angeles.
The area offers camping, hiking, stargazing, and other outdoor adventures in a rugged alpine landscape that contrasts starkly with the Mediterranean climate found at lower altitudes nearby.
The area comprises Palomar Mountain State Park, managed by California State Parks, as well portions of Cleveland National Forest, managed by the United States Forest Service. Two of the area's campgrounds are managed by California State Parks and three by the U.S. Forest Service.
For more information on the area's campgrounds, check out our guide to Palomar Mountain camping.