Canyon Belgian Waffle Ride San Diego 2024
April 27, 2024 @ 8:00 am

-

April 28, 2024 @ 5:00 pm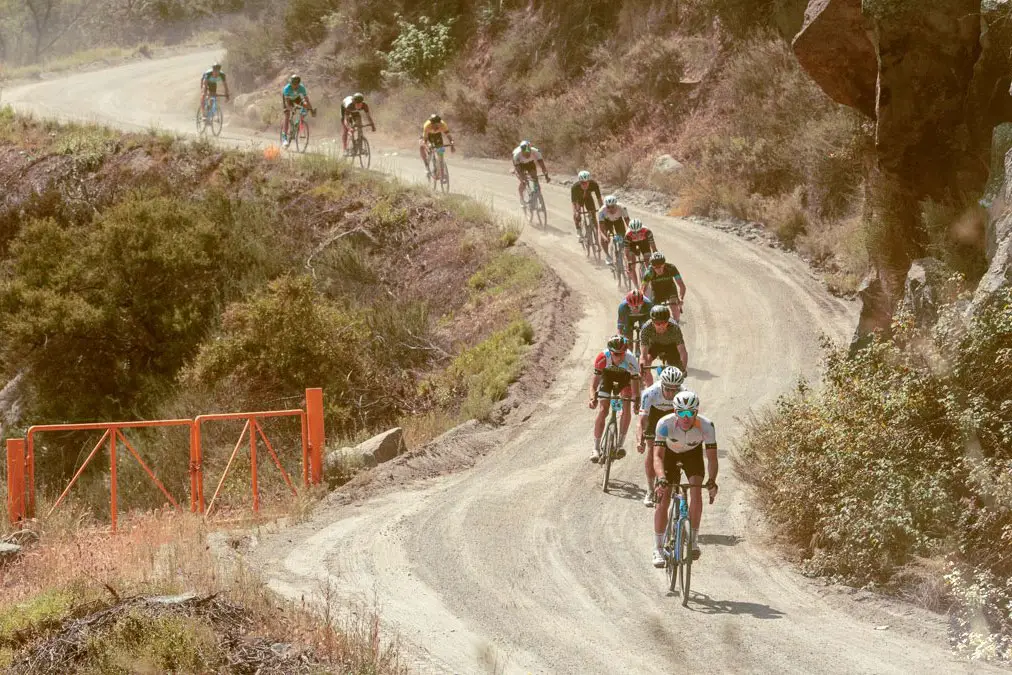 The San Diego Canyon Belgian Waffle Ride is a hard-core mountain bike ride that takes place in North County San Diego, inspired by European one-day cycling races.
Part race, part festival, the three-day event will feature a variety of race classes and lengths, as well as dozens of vendors and activities in the festival area.
Canyon Belgian Waffle Ride Routes and Divisions:
The centerpiece of the event is the BWR itself, which is distinguished by its combination of paved and off-road segments. Participants can choose from multiple distances:
The full "Waffle" course is an arduous 207-kilometer (128.7 miles) ride, featuring approximately 10,500 feet of climbing, with 84 kilometers (52 miles) of off-road terrain.
The "Wafer" route offers a mid-distance challenge at 127 kilometers (79 miles), including around 6,500 feet of climbing and a greater proportion of off-road sections.
For newer participants or those preferring a shorter distance, the "WANNA" course covers 70 kilometers (43.7 miles) and includes the formidable "Muur van Dubbelberg" climb, providing a condensed yet authentic taste of the event's challenges.
Cycling Expo
Accompanying the race is the Canyon Pure Cycling Expo, commencing on Friday at North City, San Marcos. This gathering is expected to be San Diego's largest annual cycling-related event, bringing together enthusiasts from across the spectrum.
Proceeds from the event are dedicated to the San Diego Mountain Biking Association, supporting the local mountain biking community.
This older video about the event gives you a flavor for it: