Kumeyaay Lake Campground is part of Mission Trails Regional Park, a 7,220-acre park in San Diego that offers rock climbing, scenic trails for hiking and mountain biking, fishing, and boating on Lake Murray.
The campground features 46 campsites, including spots for tents, RVs, camper vans, and trailers. Of the sites, eighteen are designated for tents only, while the other sites can also be used for RVs, vans, and trailers.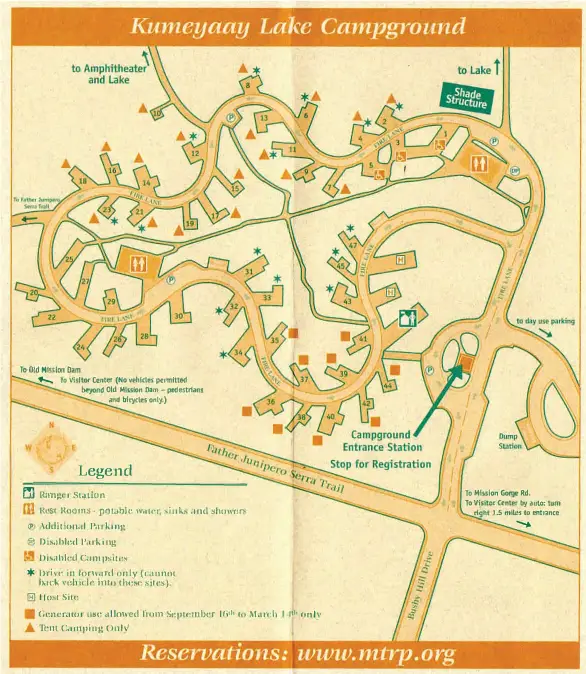 The campground is only open on Friday and Saturday nights, and reservations can be made through the Mission Trails Regional Park website.
There is a lot to do in the area. Mission trails regional park comprises three distinct areas: Cowles Mountain, and the Fortuna Area, which offer hiking, horseback riding, and biking trails. The hike up Cowles Mountain is one of the most popular in San Diego, while the trails in the Fortuna area are less traveled.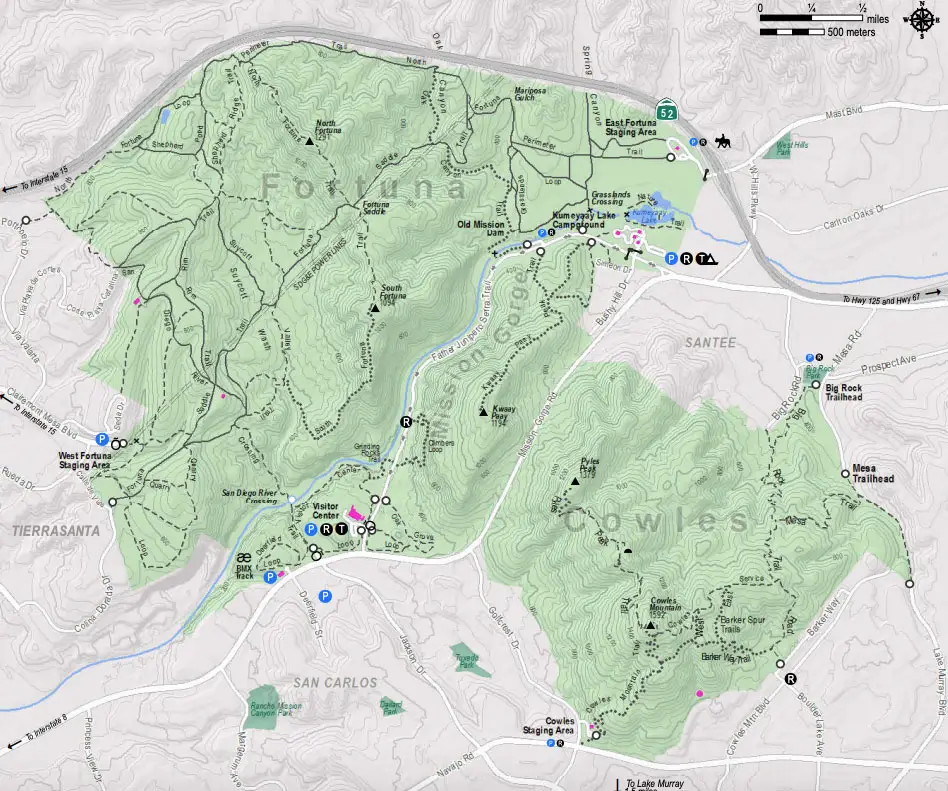 Mission Trails Regional Park publishes a PDF map of the park's trails that can be downloaded here. The San Diego Mountain Biking Association has a terrific rundown on mountain biking trails in the park.