Calico Ghost Town: Best Roadside Attraction in the Mojave Desert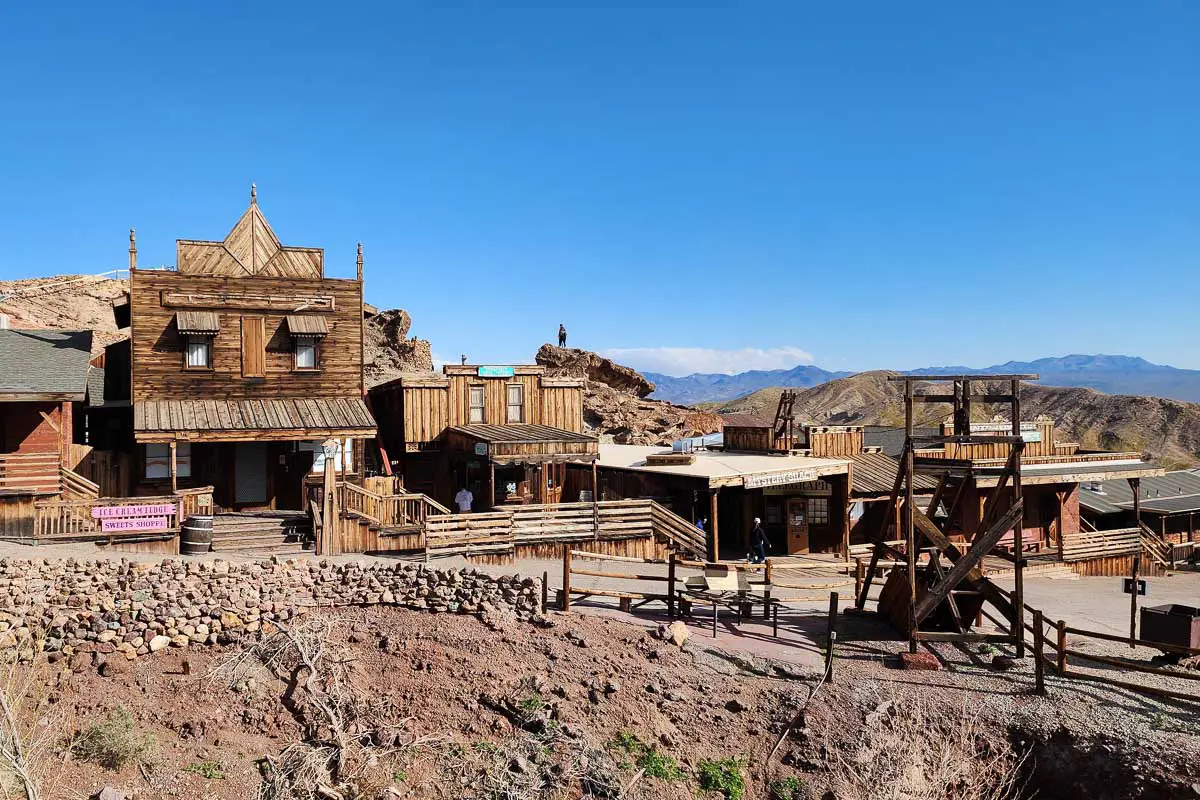 On our recent road trip through the Mojave Desert between Death Valley and San Diego, my wife, son, and I stumbled upon a hidden gem called Calico Ghost Town.
As someone not particularly fond of theme parks, I was stoked to discover that Calico Ghost Town is not a manufactured attraction but an authentic ghost town (mostly anyway). The town offers a nice mix of history, adventure, and family-friendly activities, and is a great place to take a break on long trips through the desert.
Calico Ghost Town Details
Calico Ghost Town History
Calico Ghost Town, located just a few miles northeast of Barstow, California, is a former silver mining town that holds a rich and fascinating history. Founded in 1881, Calico experienced a boom during the late 19th century, producing over $20 million worth of silver ore between 1881 and 1907. As the value of silver declined, the town's fortunes took a downturn, and by the early 20th century, Calico began to fade, eventually becoming a ghost town.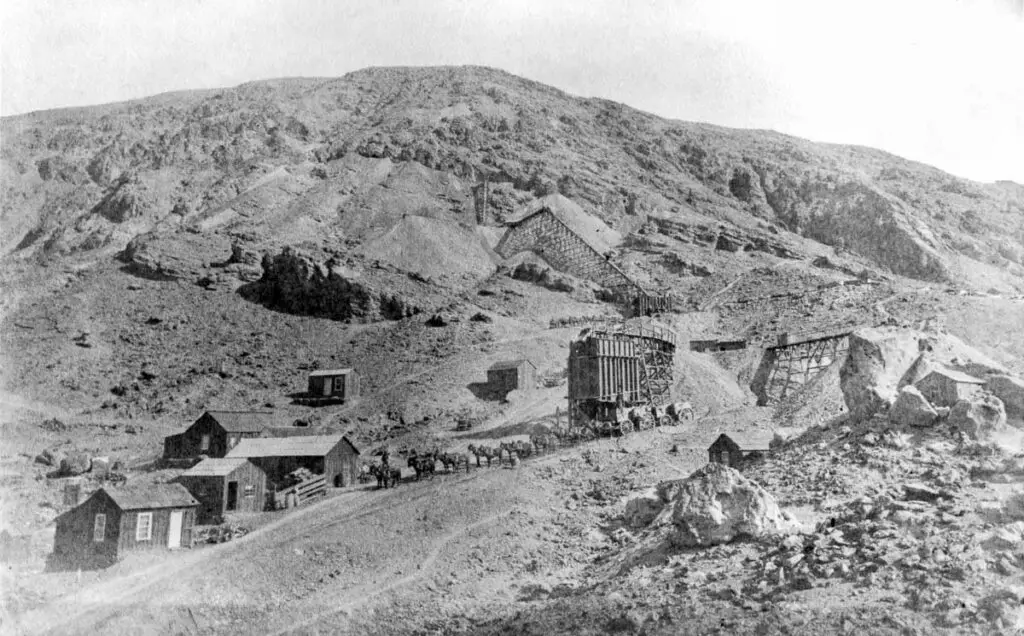 In the 1950s, Walter Knott, the visionary founder of Knottsberry Farm, acquired Calico Ghost Town. Recognizing its historical significance, he carefully transported some of its buildings and mining equipment to his theme park, kickstarting the restoration process. Drawing upon old photographs, Knott meticulously reconstructed Calico, aiming to preserve its original character and ambiance. He eventually donated the town to San Bernardino County.
Now, Calico Ghost Town has become a destination that allows visitors to step back in time and experience the Old West firsthand. From the preserved buildings that line its streets to the authentic mine and the genuine artifacts on display, every corner of Calico tells a story of the pioneers, miners, and residents who once thrived in this remarkable place. Today, Calico Ghost Town stands as a testament to the enduring spirit of the American West and a window into the vibrant history that shaped the region.
Exploring the Ghost Town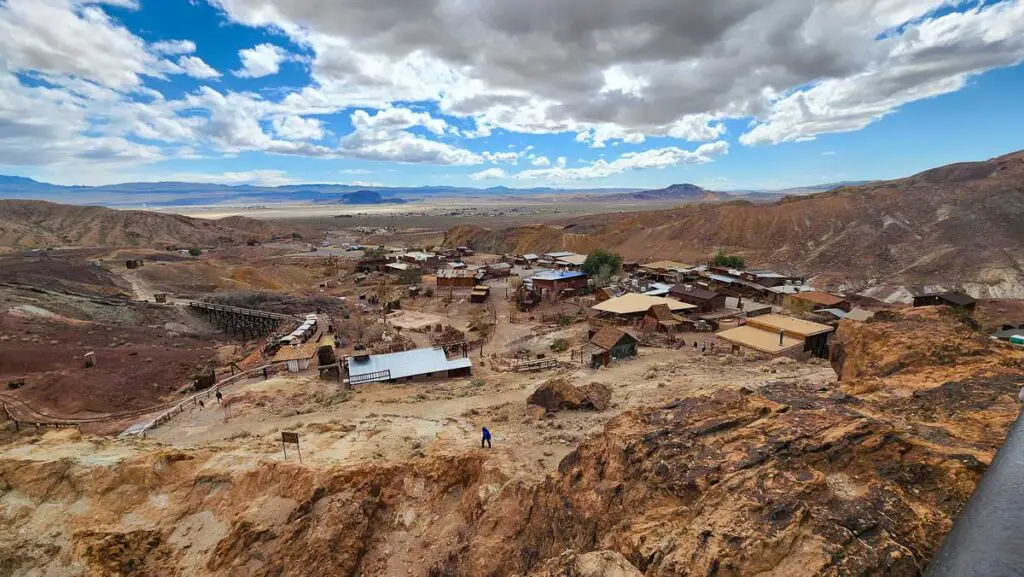 As we strolled through the streets of Calico Ghost Town, it felt like stepping back in time. The town's well-preserved buildings, such as the saloon, church, and general store, brought the history of this former silver mining town to life.
While there are some kitschy and touristy elements – which were fun for my son (and me too if I'm being honest) – the town's historical feel makes it possible to imagine what it was like to live in an Old West mining town. Here are a few of the attractions that we explored and that I'd recommend if you are visiting:
Maggie Mine
One of the highlights of our visit was the Maggie Mine, the only mine in Calico that's considered safe for visitors. Venturing inside, we experienced the conditions faced by miners during the town's mining heyday. The dark tunnels and cramped spaces gave us a glimpse into the challenges and perseverance of those who worked underground during the silver boom. My son Kai really dislikes mannequins, of which there were a few, so we moved pretty quickly through the tunnels.
Calico & Odessa Railroad
When I saw the train and train tracks in Calico, I knew we were in for a treat. The Calico & Odessa Railroad is a fun attraction within Calico that adds an extra touch of authenticity to the historical experience. This narrow-gauge railroad takes visitors on a train ride around the town, offering scenic views and a glimpse into the past.
Mystery Shack
Probably the most fun (or at least the most laughing) we had was the Mystery Shack, a quirky, leaning house that played tricks on our senses. As we stepped inside the tilted house, we couldn't help but laugh as our perceptions of gravity were challenged. The strange tilt of the house made walking uphill feel like downhill, and the guide performed a number of optical illusions. If you are able-bodied, I definitely recommend taking this tour.
Panning for Gold
Kai couldn't resist the opportunity to try his hand at panning for gold. Equipped with a pan and a sense of adventure, he eagerly sifted through the sand, hoping to strike it rich. He walked away with a plastic baggie that held a few nuggets – of fool's gold. Not as exciting as the mine, train, and tilted house – in my opinion – but for kids it's a memorable throwback to the Old West.
Practical Information
Restrooms, picnic areas, and a gift shop are conveniently available on-site, ensuring a comfortable visit.
Remember to bring sunscreen, hats, and comfortable shoes for walking, as the desert sun can be intense.
While there are food options within Calico Ghost Town, consider packing a picnic lunch to enjoy amidst the historic surroundings.
Camping at Calico
We only stopped at Calico for a few hours, but for those seeking a truly immersive experience at Calico Ghost Town, camping is an option. Here's what you need to know about camping at Calico Ghost Town:
Camping Fees
Calico Ghost Town offers different camping options to suit various needs. Whether you prefer a rustic camping experience or a fully equipped RV hookup, there's something for everyone. The camping fees are as follows:
No Hookup: $30 per night
Partial Hookup: $35 per night
Full Hookup: $40 per night
Special rates are available for seniors, active military personnel, veterans, and disabled individuals camping from Sunday to Thursday:
RV (No Hookup): $25 per night
RV (Partial Hookup): $30 per night
RV (Full Hookup): $35 per night
Please note that camping fees during special event weekends are subject to special event pricing.
Cabin Rentals
If you prefer a more comfortable accommodation option, Calico Ghost Town offers cozy cabins nestled by the hillside. The cabin rental fee is $65 per night, providing a rustic yet comfortable experience surrounded by the charm of the ghost town.
Mini-Bunkhouse and Bunkhouse
For larger groups or families, the mini-bunkhouse and bunkhouse options are available. The mini-bunkhouse accommodates up to 20 people and costs $160 per night, with no minimum stay requirement except on festival weekends. The same applies to the larger bunkhouse, also accommodating up to 20 people, and costing $160 per night.
Group Camping
Calico Ghost Town offers group camping options for gatherings of 20 or more people. The fee is $5 per person per night for tent camping only. A non-refundable reservation deposit of $20 is required, along with a camping deposit of $30 per site at the time of booking. Upon arrival, a ranger will calculate the remaining balance based on the number of people in your group.
For groups of less than 20 people, individual campsites can be reserved at a rate of $30 per site. Each site accommodates one vehicle, one tent, and up to four people. Additional vehicles, tents, and people incur extra charges as follows: $10 per additional vehicle per night, $5 per additional tent per night, and $8 per additional person per night.
Please note that group reservations are not available on the Friday prior to or during event weekends.
To make camping reservations, visit the San Bernardino County Parks website. Remember, guests who camp or rent cabins at Calico Ghost Town receive free admission to the town, and during special event weekends, free admission is extended to the event for up to four persons per site.
Conclusion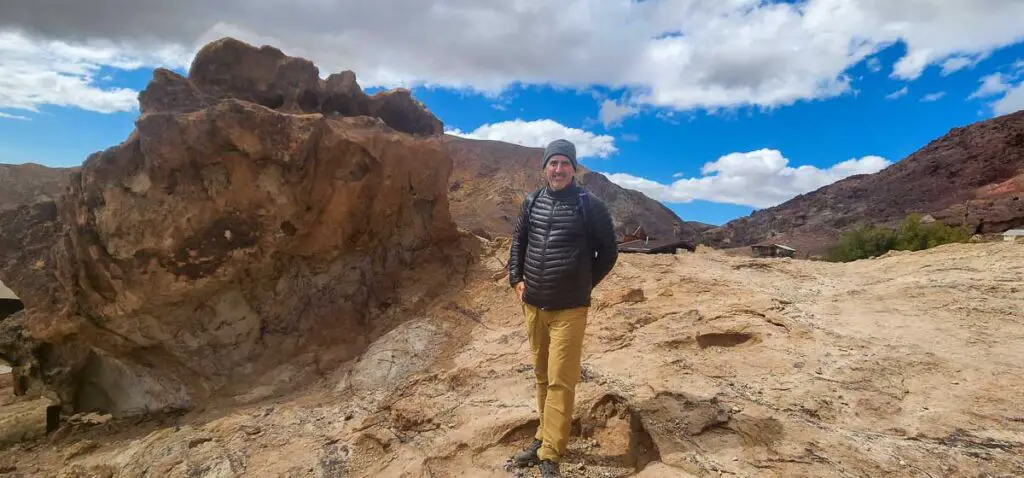 Our visit to Calico Ghost Town was a nice surprise that really exceeded our expectations. From immersing ourselves in the history and ambiance of the Old West to engaging in family-friendly activities, we found a perfect balance of education and enjoyment.
If you're seeking an offbeat adventure and have an appreciation for history, Calico Ghost Town is a must-visit destination. Calico Ghost Town has a charm that is unmatched by traditional theme parks.