Casino Point Dive Park Guide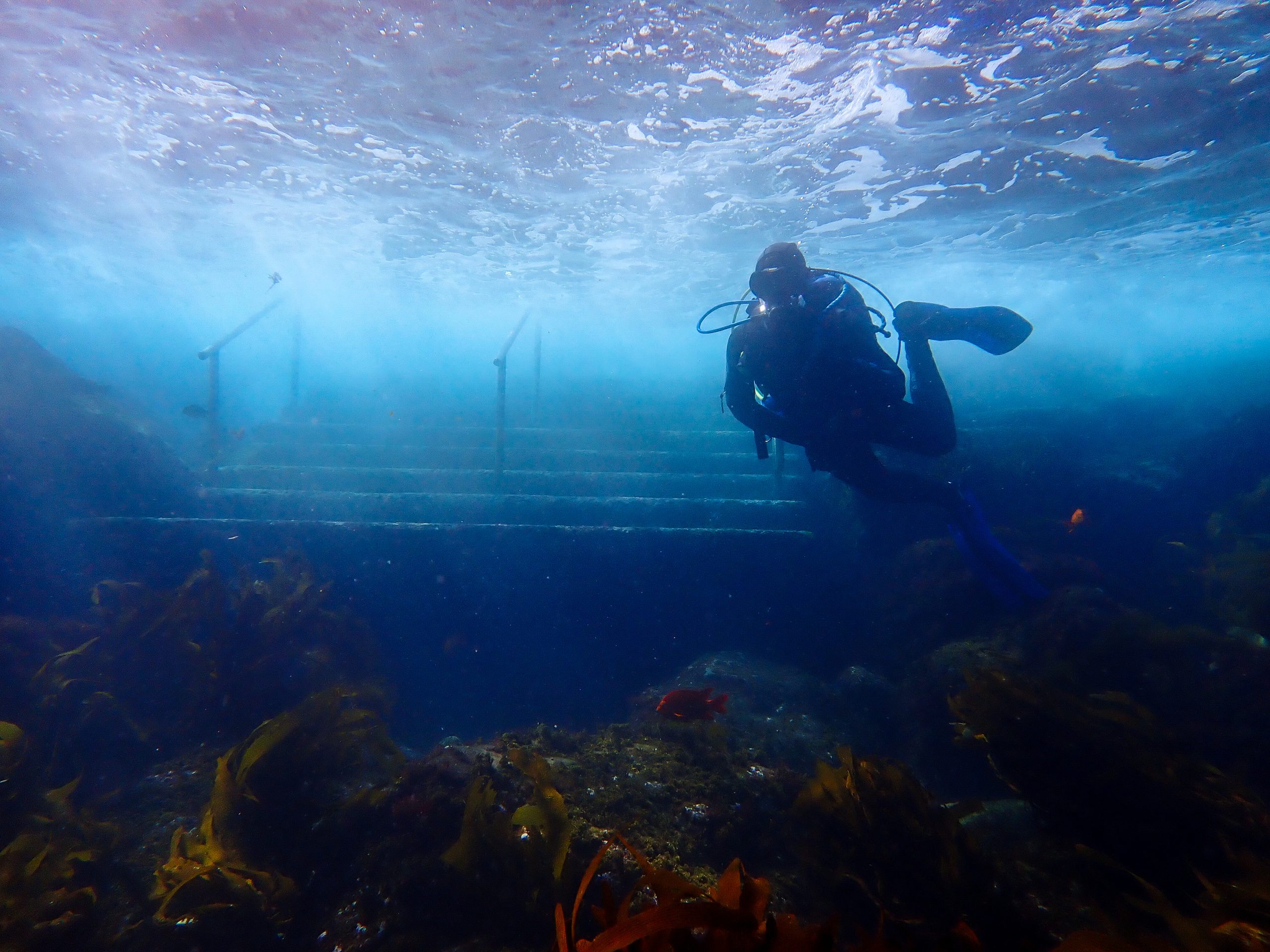 Casino Point Dive Park is part of Channel Islands National Park, which covers 250,000 acres and contains an eight-island archipelago off the Southern California coast. Among this island chain, you will find Catalina Island located approximately 22 miles off the coast of Los Angeles.
With its wild and protected coasts, exploration of the underwater world here is truly unique. Due to the vast wilderness of this island, most of the dive sites are only accessible by boat.
However, in the town of Avalon, you can walk down a set of stairs directly into the ocean at the Casino Point Dive Park. As a marine protected area, the marine life here is abundant and the kelp forests are breathtaking.
The community of ocean lovers are wonderful people and the town has everything you need for a day in the sea!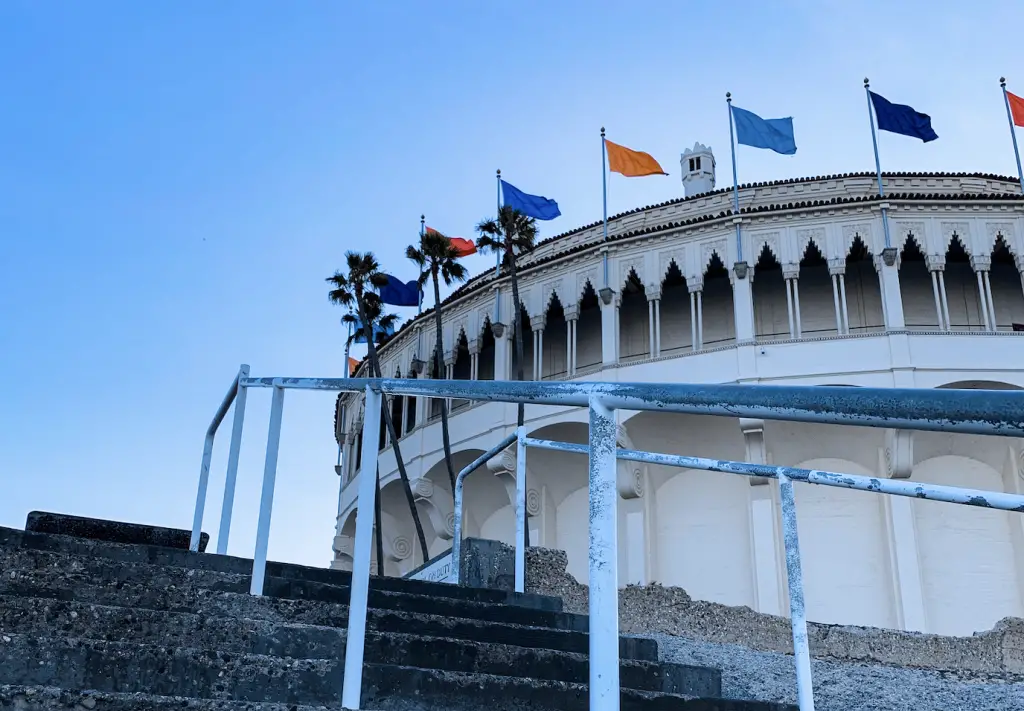 Getting to Catalina Island & Casino Point Dive Park
To begin planning your day on the island, you'll want to head to Catalina Express to book your ferry ticket. There are ports in Dana Point, San Pedro, and Long Beach with paid daily and overnight parking available at each location.
For more flexibility in your schedule, you might consider leaving out of the Long Beach port. This location provides travelers with more trip options than the others, including a 6 am boat to the island that is recommended to make the most out of your day.
To get to Casino Point Dive Park, you'll be booking a trip to the town of Avalon and it should take you a little over an hour to get there. 
Upon Arrival…
If you're traveling with a lot of dive gear, you can head directly to Avalon Blue Line Baggage and pay a small transfer fee to have your gear brought to and from the dive park for you.
On your way to the dive park, you can stop for a donut and coffee at Island Donuts where you will find iced donuts bigger than your hand!
If you're looking for breakfast burritos or sandwiches, the Catalina Coffee & Cookie Co. will be the breakfast spot for you. Your eventual destination is Casino Point, which is marked by the large Avalon Casino at the northern end of town. 
Overview of Casino Point Dive Park
Entry and exit at Casino Point is much easier than your typical Southern California shore entry. There is a set of stairs leading directly into the dive park where you can slip right into the water.
Make sure you use the right side for both entry and exit. This is a practice understood by all divers in the park and it reduces any risk of injury or traffic on the steps. 
Once you descend into the underwater world of the dive park, you have many options to begin exploring. In the far left corner when you're looking out at the park, you will find a dive platform. From there, by swimming a few paces southwest you'll find a couple of smaller shipwrecks.
These features sit between 50-70ft deep and are home to octopus, nudibranch, and plenty of curious fish. As you move into the shallower waters on this side of the park, you will find Octopus Rock surrounded by lots of old, overgrown pipes. This is a good spot to find lobsters and another favorite spot for the resident octopi.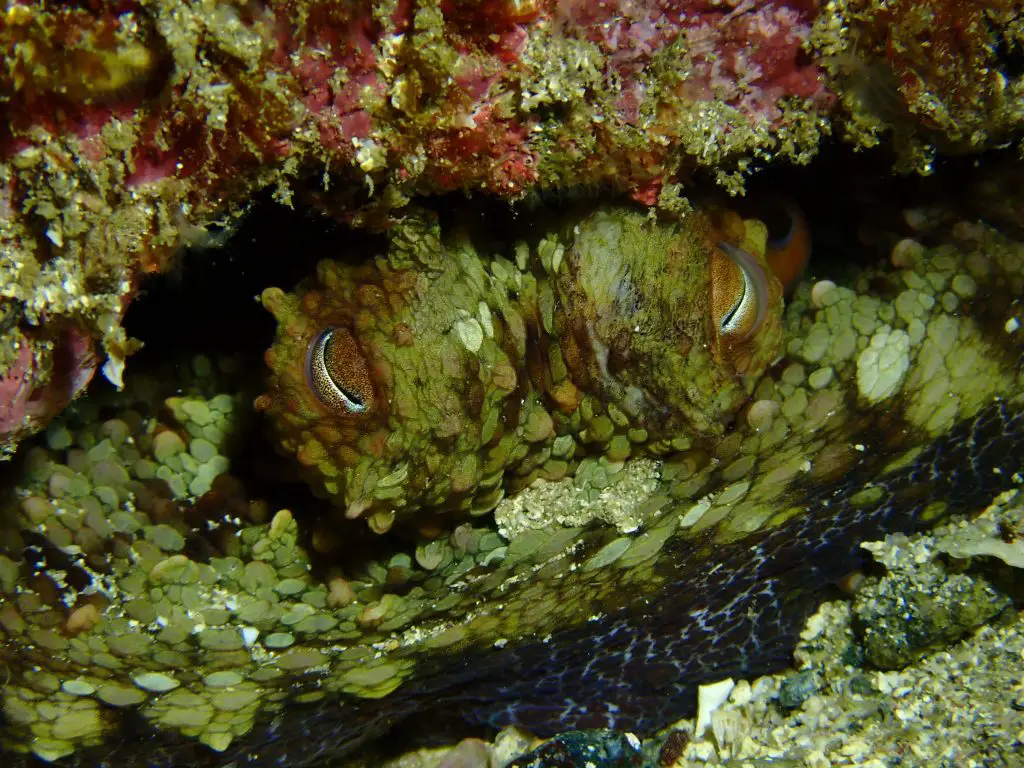 If instead you hang a right when you enter the park, you will find yourself in a big beautiful kelp forest with depths that range from 20-45ft. At about 40 feet, you will find a plaque dedicated to the pioneer of scuba diving and underwater photography, Jaques Cousteau. A common ritual in the dive park involves patting this plaque in appreciation as you swim past.
In the shallower waters, the forest is teeming with life – fish of all shapes, sizes, and colors are everywhere you look. The plant life here is vibrant from the sunlight and flows in the current in a mesmerizing dance. If you're lucky, on the outskirt of this underwater forest, you will run into the Giant Black Sea Bass! 
Finally, for those divers who are a bit more advanced, swimming to the farthest right corner of the dive park will bring you to depths of about 100ft and you will find the Sue Jac, a larger and older wreck with a swim through and many macro creatures like nudibranch just waiting to be photographed.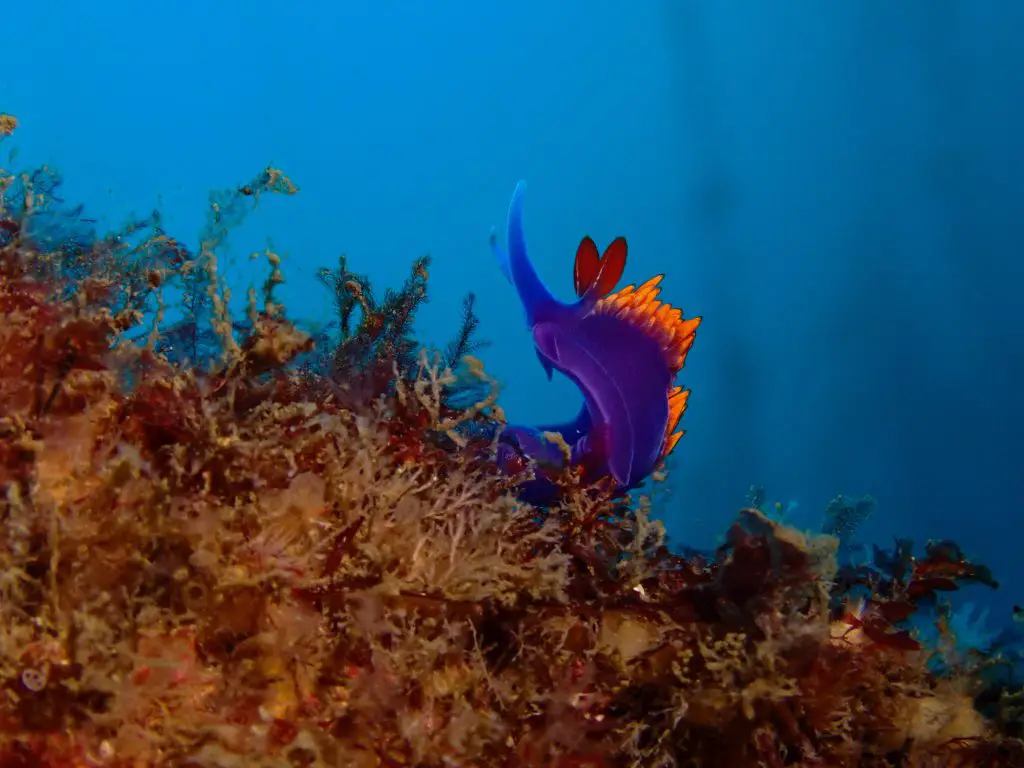 Need gear?
Catalina Divers Supply is conveniently located in the Avalon Casino with an excellent and friendly staff available to help you find what you need. Whether you're browsing for a new dive computer or looking to rent a mask and snorkel, CDS can get you ready for your day in the sea! 
Not a scuba diver?
The great thing about spending a day at the Casino Point Dive Park is that there are many different ocean activities available for you. For free divers who swim along the seafloor for as long as they can with just one breath, diving through the kelp forest provides an opportunity to experience lots of sea life.
If you're not ready to take the full plunge underwater, you can instead rent a snorkel, mask, and wetsuit from the dive shop and just float around for a while admiring the life in the shallow waters.
There are four buoys chained to anchors in the park that dive shops from all over Southern California will use to work with their students. As a diver in training, you will find yourself hanging onto one of those lines at some point during your course.
If you're interested in scuba diving but unsure if taking the Open Water course is for you, many dive shops on the island offer a Discover Scuba Diving program where you will have the opportunity to demonstrate scuba skills on those very same buoys and then spend a bit of time diving in the kelp forest.
This is a great opportunity for new ocean lovers to breathe underwater and experience the joy of scuba diving in just one afternoon. 
Post-Dive Recommendations
As your day winds down, you should head over to the Avalon Diving History Exhibit located just next door to Catalina Divers Supply in the Avalon Casino. Here you can learn about the rich history of scuba diving and specifically, diving on Catalina Island.
When you finally stroll back through town, there are a number of great options for a meal before catching your ferry home. If you feel up to walking a couple blocks and the timing is right, there is an excellent happy hour at The Sandtrap with $2 tacos (carnitas are recommended!).
If you'd prefer to stay in town, there is great pizza and cheesy garlic bread at Antonio's, excellent seafood options at both NDMK and Lobster Trap, and a variety of good bar food at Luau Larry's. If you're looking to relax with some friends and play pool, foosball, or darts, you'll want to head over to the Marlin Club or Locker Room.
And finally, if you have a sweet tooth, waiting in line for a couple scoops of ice cream at the Sailor's Delight Ice Cream Shop is well worth it.
Want to hang with a local?
Hopefully by this point you are convinced to book a trip to Catalina Island so that you can spend a day at the Casino Point Dive Park. If that is the case and you'd be interested in hanging out with some cool divers & locals, feel free to reach out directly to me on Instagram or via email using the icons below. It would be a pleasure to host you on the island!