Coyote Canyon Camping, Hiking, and Off-Roading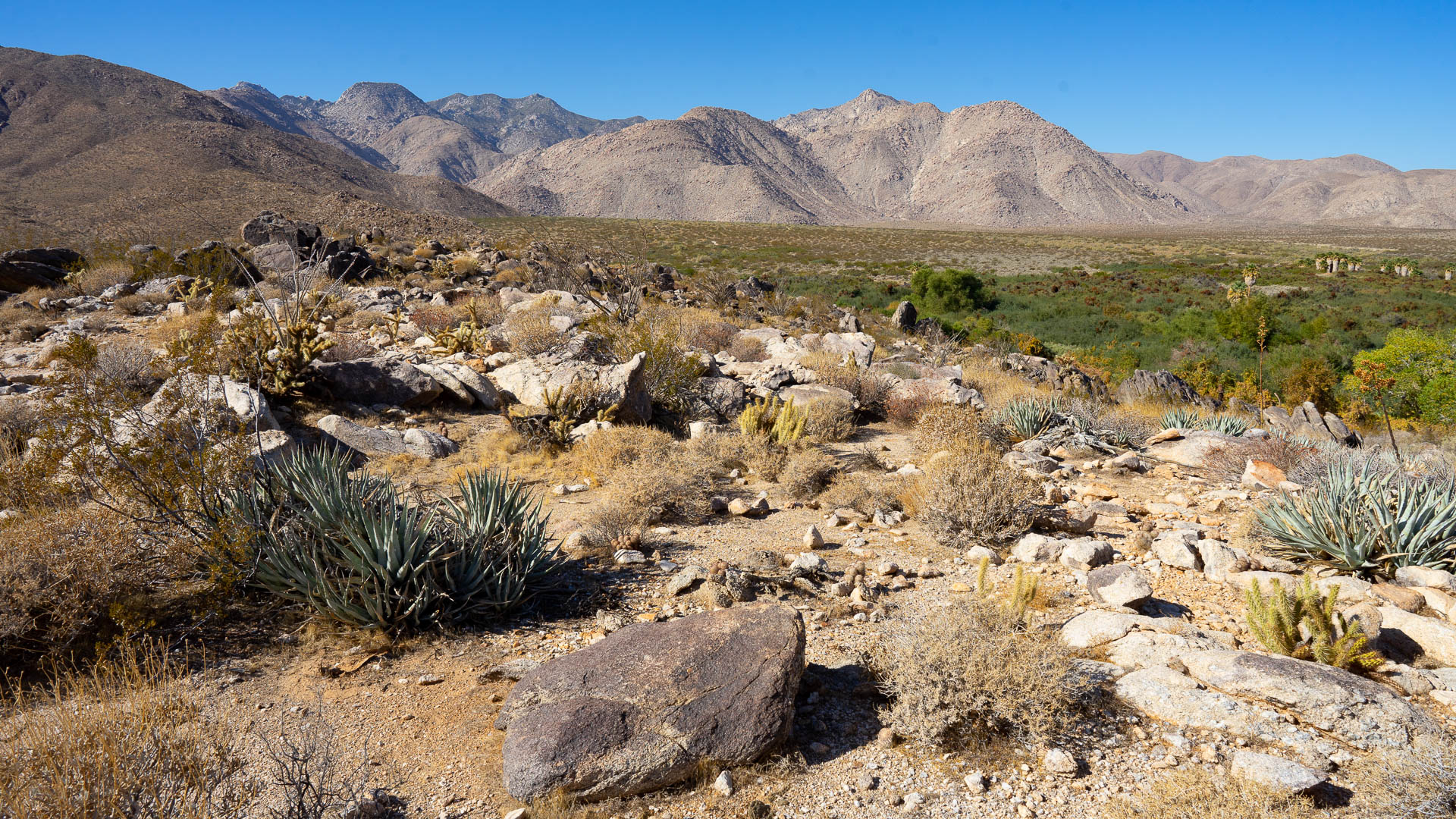 The Coyote Canyon area, a 75,600-acre haven of natural wonders and trails located northwest of Borrego Springs, makes up about a sixth of Anza-Borrego Desert State Park. The canyon, which can be accessed from Borrego Springs or Anza (from the northwest) runs for about 35 miles, offering numerous adventures for hikers, mountain bikers, equestrians, and off-road enthusiasts. The area was the site of an ancient Cahuilla Indian village.
Destination Details
Season: October – May
Location: Anza-Borrego Desert State Park
General GPS Coordinates: 33.325372,-116.367198
Management: California State Parks
Getting to Coyote Canyon
Four-wheel drive and high-clearance are necessary to access the deeper parts of Coyote Canyon by vehicle, as the road into the canyon becomes gnarly at the first creek crossing during periods of high water.
Parts of the canyon are closed from June to October 1 to allow bighorn sheep space as they access water during the hot summer months. Check with the visitor's center (760-767-4205) for the latest closure updates. The canyon trail is closed to vehicle traffic between Upper Willows and Middle Willows, meaning you cannot use the canyon as a throughway between Borrego Springs and Anza.
Coyote Creek runs through Coyote Canyon and is fed by several surrounding canyon tributaries forested by riparian woodlands and palm groves. The area is home to many different species of desert flora and fauna.
From Borrego Springs: From Christmas Tree Circle in Borrego Springs, head east on Palm Canyon Drive for about half a mile. Make a left on Di Giorgio Road and follow for 4.7 miles until it becomes a dirt road, at which point you continue straight onto Coyote Canyon Road and enter the canyon (Trailhead GPS: 33.325372, -116.367198). Most vehicles can make another 4.5 miles or so just before a point called First Crossing. After that, you'll need a serious 4-wheel-drive vehicle. The canyon trail is closed to vehicle traffic between Upper WIllows and Middle Willows, meaning you cannot drive from Borrego Springs to Anza through the canyon. 
From Anza: From downtown Anza, take Cahuilla Road east for 1.5 miles and go right on Kirby Road. Continue for a mile, then go left on Wellman Road. Got another mile, then go right on Terwilliger Road. Continue for 2.7 miles and turn left on Coyote Canyon Road. Go 3.5 miles to where the road splits to the left to become Covered Wagon Trail and head left to remain on Coyote Canyon Road, which will bring you into the canyon.
Hiking Coyote Canyon
Coyote Canyon offers a number of terrific hiking trails. Popular hikes in the more southern portion of the canyon — and hence relatively more accessible — are Alcoholic Pass Trail and Lower Willows Trail Some of the most popular trails are located in Collins Valley, an open portion of the canyon further northwest, past several creek crossings. These trails mostly follow side canyons, including Sheep Canyon, Salvador Canyon and Indian Canyon. Indian Canyon continues over the mountains to connect with Borrego Palm Canyon Trail. Further northwest of Collins Canyon the road is closed, but you can continue hiking between Middle and Upper Willows, including the offshoot trail of Yucca Valley. This area is closed during the summers to allow bighorn sheep to water.
Coyote Canyon Camping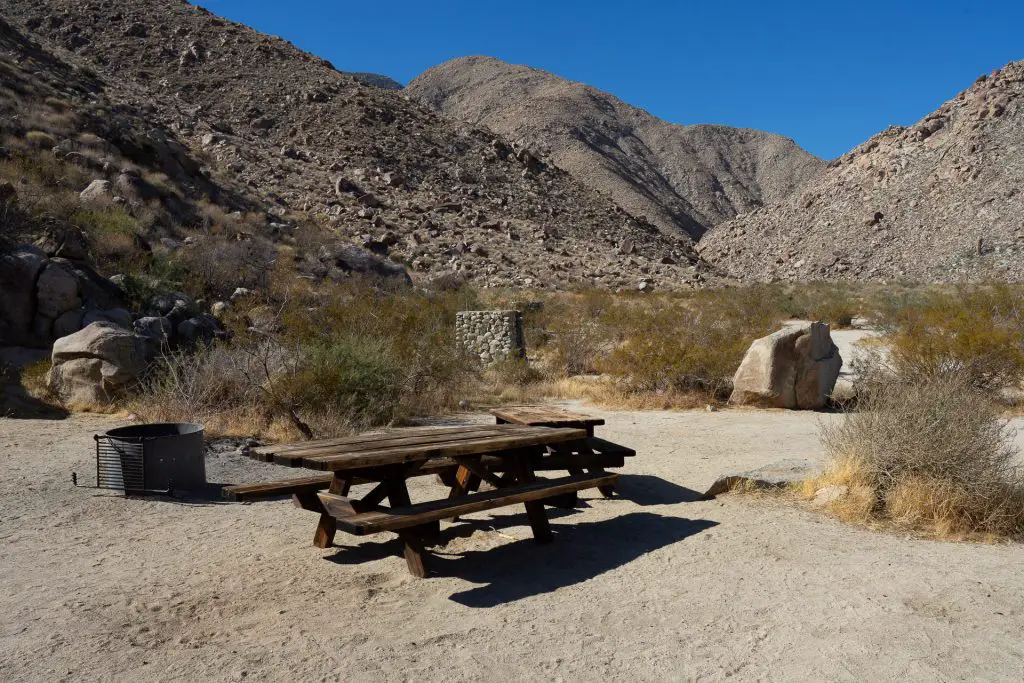 There are two formal campgrounds located in Coyote Canyon. Vern Whitacker Horse Camp, located on the southwest side of the flat near First Crossing is reserved for equestrians and a good base for exploring the Coyote Canyon area on horseback.
Sheep Canyon Campground is a primitive campground located well with Coyote Canyon. The OSC Anza-Borrego campground guide offers more detail on both of these campgrounds.
Coyote Canyon Off-Road Trails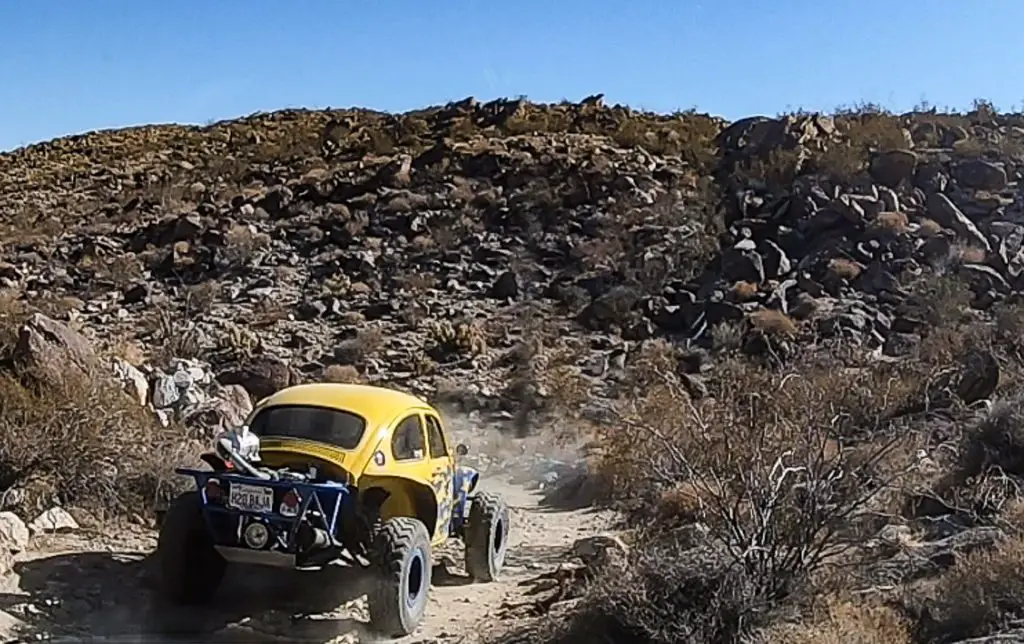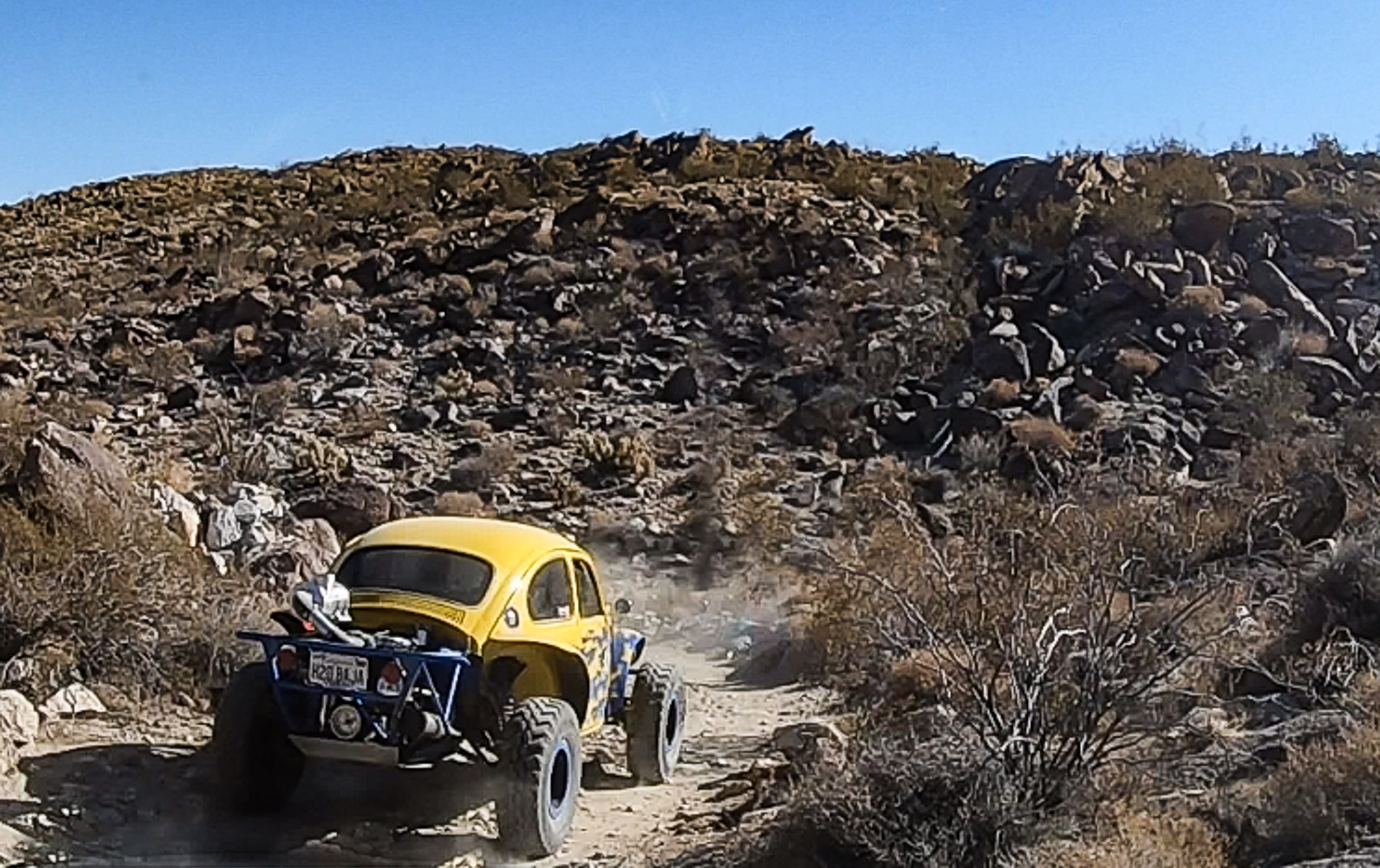 The road into Coyote Canyon from Borrego Springs gets rugged beginning at First Crossing, where the road crosses over Coyote Creek for the first time. Depending on the season, the truck trail through the canyon can be dry and sandy or wet and muddy, requiring deep stream crossings and ascents up rocky trails – one tellingly called Boulder Alley. A high-clearance, 4-wheel-drive vehicle is essential. Stay on the well-worn trails to avoid damaging this fragile ecosystem.
Other resources
If you are planning your first visit to Anza-Borrego, check out our overview guide to Anza-Borrego Desert State Park to get oriented.
This map from California State Parks is a useful reference for Coyote Canyon.
We highly recommend the Wilderness Press guide book to Anza-Borrego
New to Off-Roading and Overlanding?
I publish a sister site, Ordealist.com, that helps people get started in overlanding and off-roading. Here's a good place to start.