Claremont Hills Loop Trail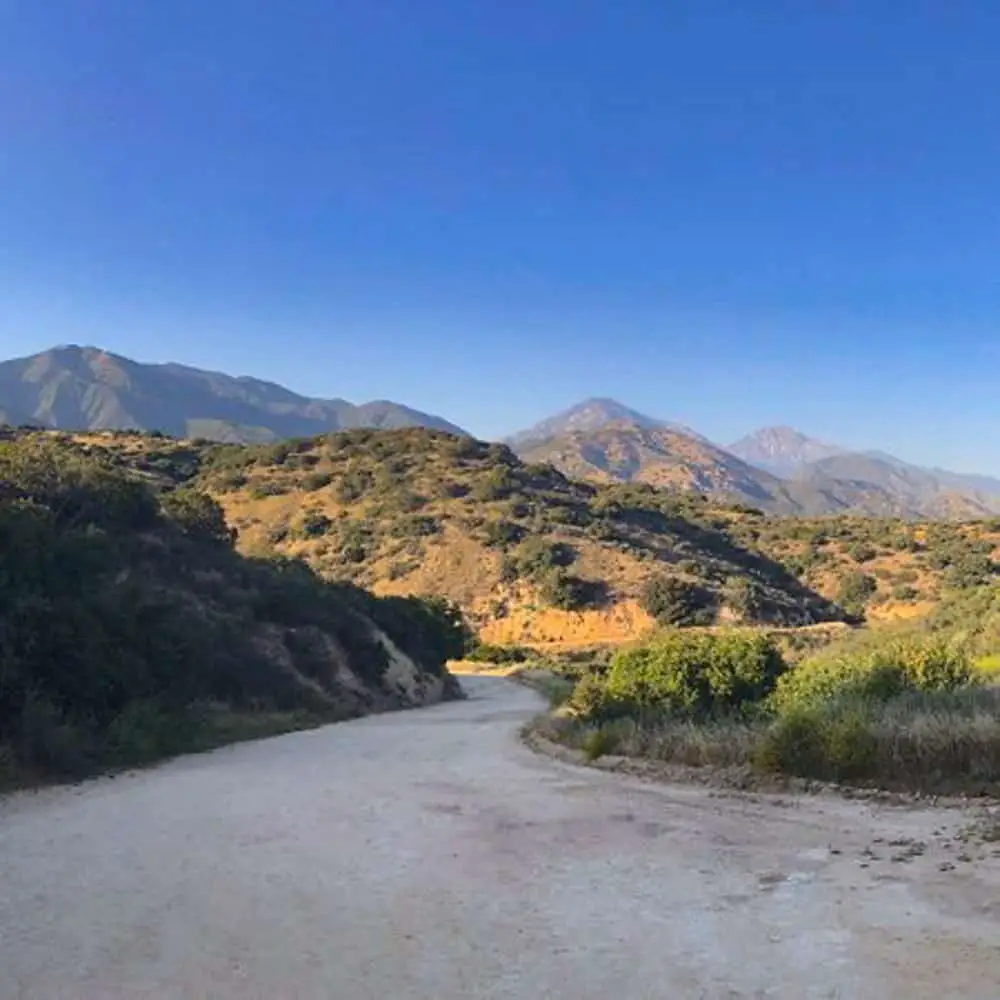 Claremont Hills Loop Trail is a 5-mile loop trail located in Claremont Hills Wilderness Park in the foothills of Angeles National Forest. Despite its amazing location, remarkable beauty, and easy to navigate, well-maintained fire road, this trail remains something of a hidden gem.
The trail has only grown in popularity in recent times as hikers from all over the country become aware of its natural beauty, family-friendliness, and breathtaking scenery. The trail is suitable for all (even dogs on a leash) and features a 5-mile loop hike that can be enjoyed year-round. 
Trail Details
| | |
| --- | --- |
| Trail Type | Loop trail |
| Difficulty | Easy, suitable for all  |
| Length | 5-mile loop trip |
| Elevation Gain/Loss | 876 feet, -876 feet |
| Trailhead Coordinates | 34.143150, -117.708161 |
| Location | Claremont Hills Wilderness Park, California  |
| Best Season | Year-round trail, but can get very hot in summer |
Getting to Claremont Loop Trail
If using GPS technology to get to the trail, you should input the address: Claremont Hills Wilderness Park, California, 2166 N Mills Ave, Claremont, CA 9171. There are two main, designated parking lots for this hike, both of which charge a small fee.
On weekdays, the charge is $5 and on the weekends it is $7. Machines to pay for parking are located at the two parking bays. In order to get to parking, while following GPS – while driving north on Mills, you'll see the first lot at the intersection of Mills and Mt. Baldy Rd. This lot is for Thompson Creek Trail as well as Claremont residents with a pass.
You can pay for a day use pass here if the north lot is full, which it sometimes is. Continuing north on Mills past the south parking lot, the road will dead end into the north lot. Park here and pay a ticket station for your parking pass. You should be sure to pay for parking to avoid a ticket as the area is monitored. 
The Trail
Claremont Loop Trail is a 5-mile 'loop' trail located in Claremont Hills Wilderness Park. The trail climb features 870 feet of elevation gain traveling steadily up a wide, moderately challenging fire road.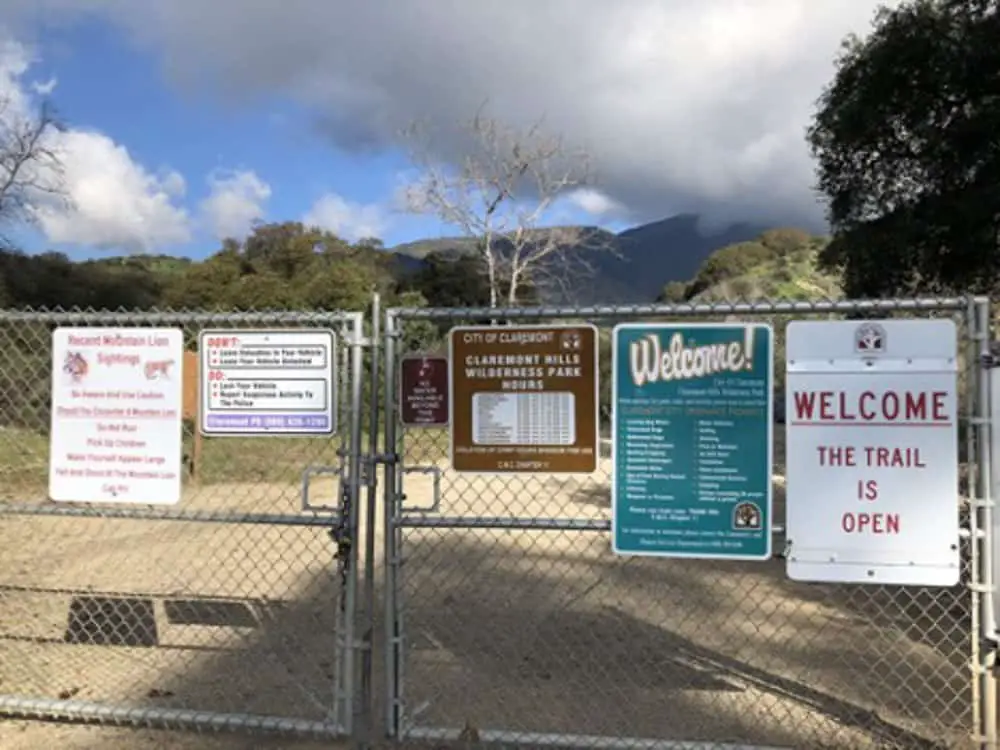 Since the trail is a loop, you can choose to begin in either direction. The traditional 'start' point is at the top of Mills Ave in Claremont, on the north side of the parking lot.
After you pass the gate, you'll come to a split, with the left route direction from start being less steep than the right and providing less shade but better views of the Santa Ana Mountains from that start.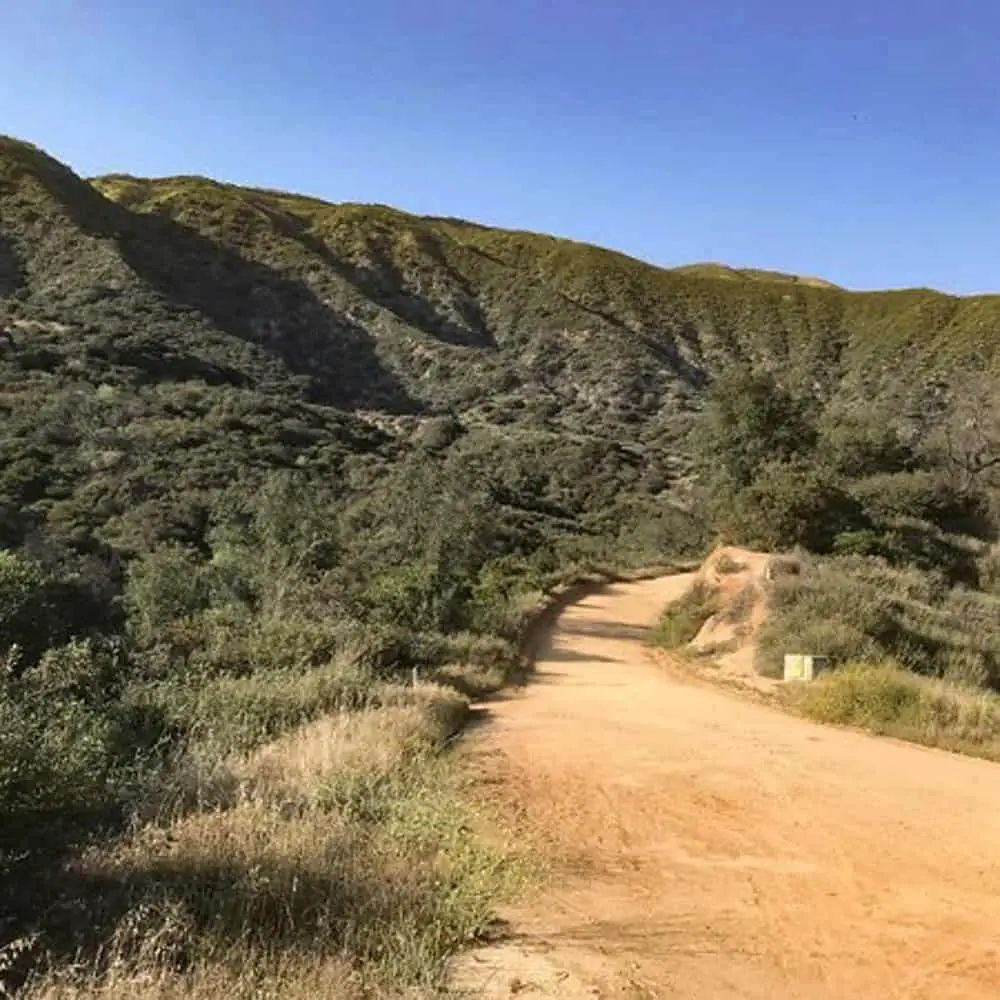 The trail is suitable for hikers of all levels and most ages although provides enough of a workout to be considered a hike and many walkers go at a pace that is most favorable to them. The fire road accommodates for this very well and the trail often features dog walkers and runners as well as traditional hikers. 
As well as being dog-friendly (providing they are kept on leads for their own safety and the safety of fellow hikers), another one of the great features of this particular hike is the abundant shade that can be found throughout.
The shade provides a break from the sometimes overwhelming gaze of the California heat whenever needed. This is a truly year-round trail that can be enjoyed any time of the year, but if you really do want to avoid the heat you'd be well advised to skip the summer season. 
Considering that the trail is designed in a loop, hikers can choose to start their journey in either direction, but those who decide to take a right turn will start off in the shade. This can be helpful for hiking on a hot and sunny day, as is so often the case in Southern California.
The hike takes you into Mount Baldy and there is various wildlife that frequent the area, including various deer who are often spotted munching on the green in the meadows that line the trail as well as snakes (so be sure to watch where you are treading in shady area) and numerous birds of paradise in the trees and skies above. 
The halfway point of the trail is marked with well-painted seating and a shaded area with a few wooden tables should you wish to stop and have something to eat or drink or just fancy a quick break.
In addition, all along the trek there are plenty of points to stop for a rest and appreciate panoramic vista views which are not to be missed. The reward for this climb is truly breathtaking – with the trail's peak offering stunning views of downtown Los Angeles and the San Gabriels Front Range. 
Claremont Loop is definitely a family-friendly hike, and as above dogs are always welcome to walk the trail as long as they're kept on a leash. You should also exercise caution about bringing your dog in the summer as the fire road can get very hot.
Bike riding is also permitted and frequently exercised by those on the trail. With its abundant opportunity to see wildlife, versatile starting points, relatively easy route and beautiful scenery throughout, it is little wonder this is becoming an increasingly popular route for hikers from far and wide.