La Tuna Canyon Hiking Guide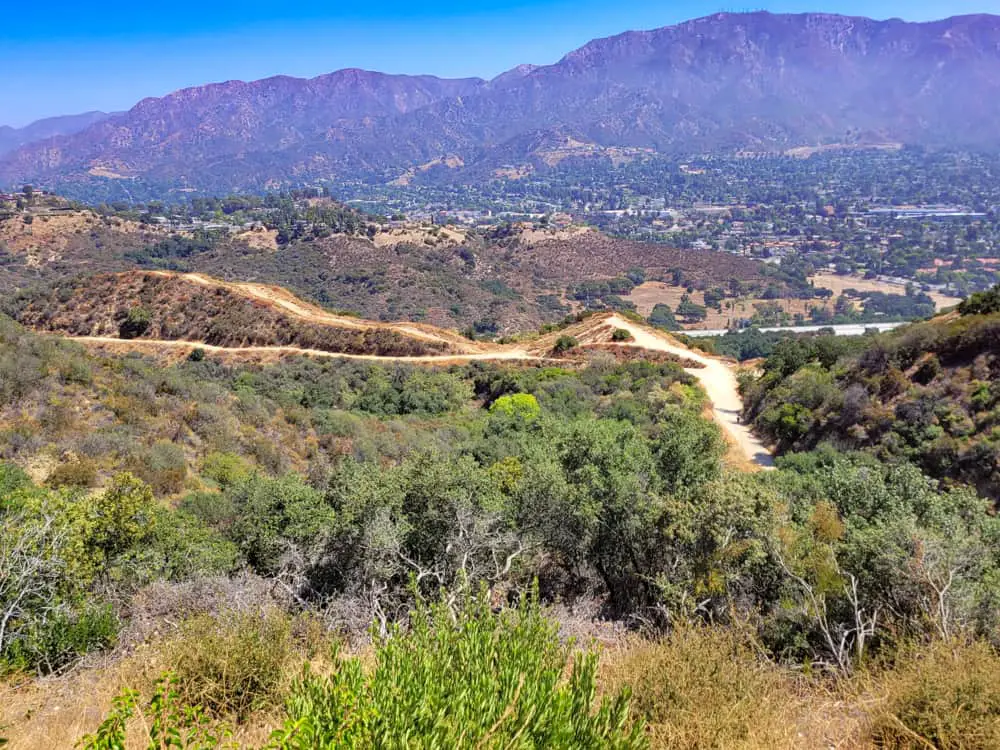 Open all year long, the La Tuna Canyon Trail is a 5.9-mile loop that winds through the undulating peaks and valleys of the Verdugo Mountains just east of Sun Valley.
The desert landscape is painted in a variety of golds, greens, browns and reds, which make for a visual tour de force that screams to be admired as you hike, bike, run or walk your dog. Total elevation gain crests at 1,427 feet and is challenging enough for even experienced hikers, taking just over three hours to complete at a modest pace.
Trail Details
| | |
| --- | --- |
| Trail Type | Loop |
| Difficulty | Moderate to difficult |
| Length | 5.9 miles |
| Elevation Gain/Loss | 1,427 feet/-1,427 feet |
| Trailhead Coordinates | 34.234007, -118.291215 |
| Location | Sun Valley, Los Angeles County, California |
| Best Season | Year-round |
Getting to La Tuna Canyon Trailhead
The trailhead is located just off the La Tuna Canyon Road exit (#14) of the I-210 freeway. Parking is plentiful on the road's shoulder, with a few spaces along the curb by the trailhead gate, and enough room for about 20 more cars in two small dirt lots on either side of the gate.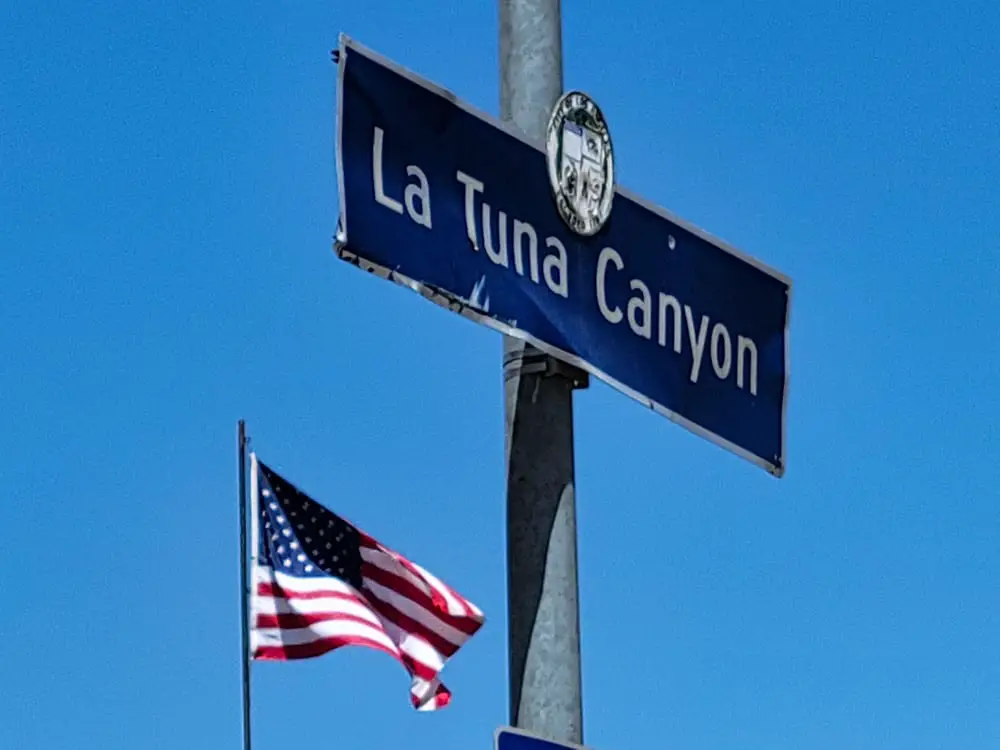 From Pasadena where the 210 and 134 split is about 13 miles to the exit. Make a left under the freeway and the trailhead will be on your left.
If you're on the I-5 freeway heading north, take the Sunland Boulevard exit (#150B), turn right at the bottom of the ramp and head north for 0.8 miles until you get to La Tuna Canyon Road. Turn right and head 3.4 miles until you get to the trailhead entrance on your right just before the I-210 freeway.
If you're heading south on the I-5, take the Penrose Street exit (#151), follow the ramp as it horseshoes and turn right at the bottom. Take Penrose Street 0.7 miles to Sunland Boulevard, turn left and head 0.1 miles on Sunland to La Tuna Canyon Road. Again, turn right and follow it to the trailhead.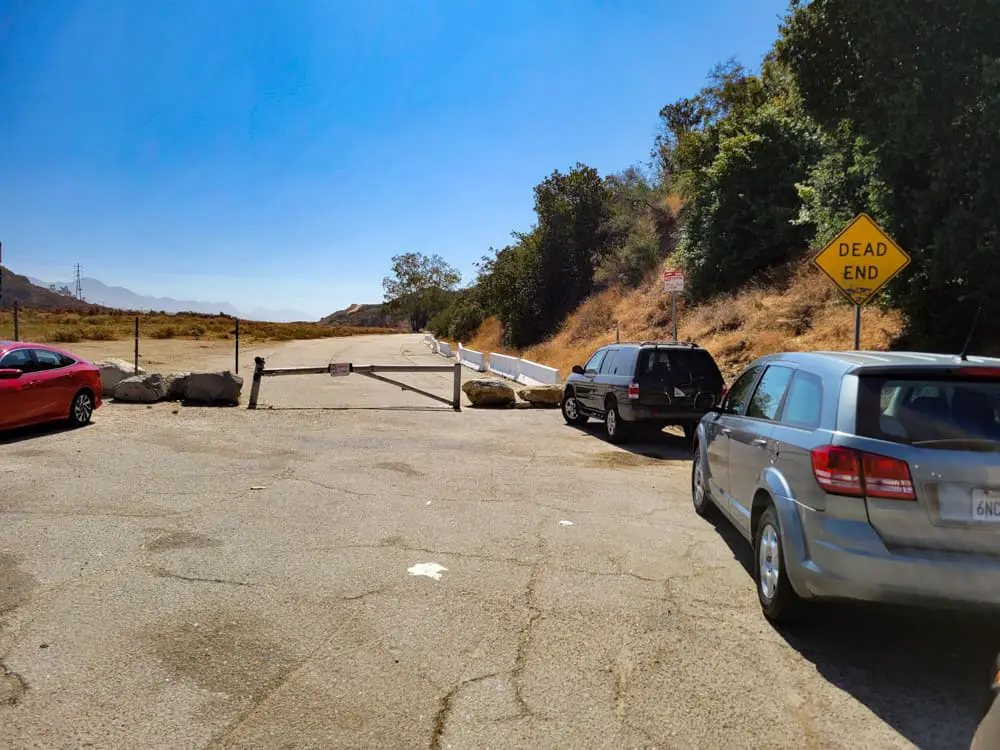 The Trails
La Tuna Canyon Park, the trail loop, and its vast network of less-traveled offshoots are maintained by the Mountains Recreation & Conservation Authority (MRCA).
The park spans 1,100 sprawling acres, which are filled with oaks, sycamore, chaparral, brickellbush, and a variety of desert vegetation that thrive in the area's warm climate.
From the gate near the parking area, you'll walk about a quarter mile up the private La Tuna Canyon Road South to the Hostetter Fire Road, which stays paved for another quarter mile before becoming dirt.
The trail is wide and well-groomed overall; however, loose stones and the occasional jagged rocks that jut up mean hikers should stay cognizant. Very little of the trail is shaded, with only fleeting tree-lined canopies in the lower portion as it skirts along a dried-out riverbed, making early morning or late afternoon hikes preferable in hotter months.
Higher up, you're treated to more exposed rock, dried brush and dead, craggy trees that jet out from the mountainside like ghosts from the past.
The trailhead starts at an elevation of about 1,700 feet above sea level. It then ascends nearly 250 feet in the first mile, past the collapsed graphite mine to the left and then through a series of serpentine turns and switchbacks that climb to over 2,500 feet.
Deeper into the Verdugos come a series of small drops that offer some respite from the constant climbing, including Boundary and Wildhos Saddles, and then on past Robert Katz Peak to the crest.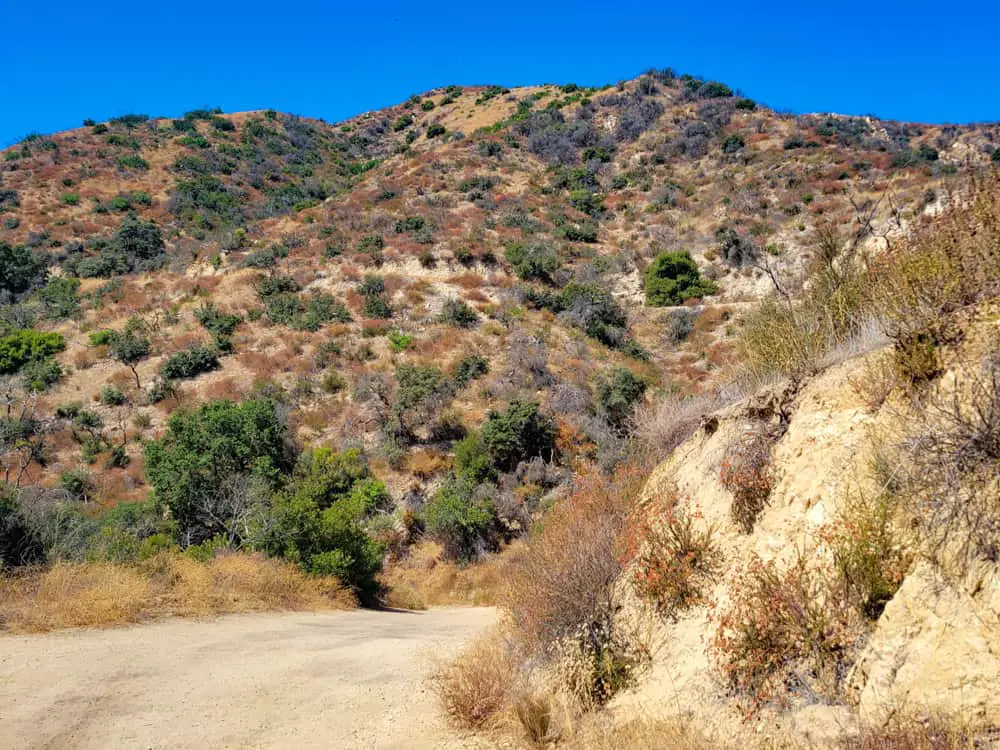 The higher elevations offer sweeping, picture-perfect views of the San Gabriel Mountains on the far side of the 210 freeway, which loom majestically over the foothills and valley below.
The trail doesn't reach the top of Verdugo Peak, but crosses just below it at an elevation of about 3,100 feet. From there, it's a two-mile descent past Relay and Boundary Saddles to where the loop links back up with the Hostetter Fire Road.
The entire area is rich in desert wildlife. It's not uncommon to see western fence lizards, southern alligator lizards or the occasional gopher snake skittering about.
Insects like the pallid-winged grasshopper, hummingbird moth and American winter ant are especially abundant, providing a source of food for the red-tailed hawks and crows that circle above.
Moreover, plants like heartleaf keckiella, golden currant, stinging lupine, and California buckwheat adorn the hillsides and shower bursts of color on an otherwise arid and rocky backdrop.
Although there are no posted hours, official times for trail usage are between 6 am and 7 pm seven days a week. The trail is fairly quiet considering its length and size, although hikers should watch out for mountain bikers who zip down the hill or the occasional unleashed dog.
There are no amenities along the loop, including bathrooms, picnic tables or trashcans, although other parts of the park, including the neighboring La Tuna Canyon foot trail, do have tables. May through October average a high of 80 degrees or more, so winter or early spring offer more comfortable hiking weather. Wear sturdy shoes and a hat, and bring plenty of water.
Surrounding Area
If a three-hour hike along the loop isn't enough for you, the nearby La Tuna Canyon foot trail offers a casual 2.25-mile hike that ascends some 975 feet to a bench at the Verdugo Fire Road junction.
Less than 10 minutes away are Wildwood Canyon Park with its 2.3-mile out-and-back trail as well as the Overview Trail to Henry Cook Lookout Point, both in Burbank.
If you've had enough hiking for the day, grab some grub and do a picnic lunch at Brace Canyon Park. Also, Hansen Dam Golf Course and the Angeles Shooting Ranges are less than a 15-minute drive.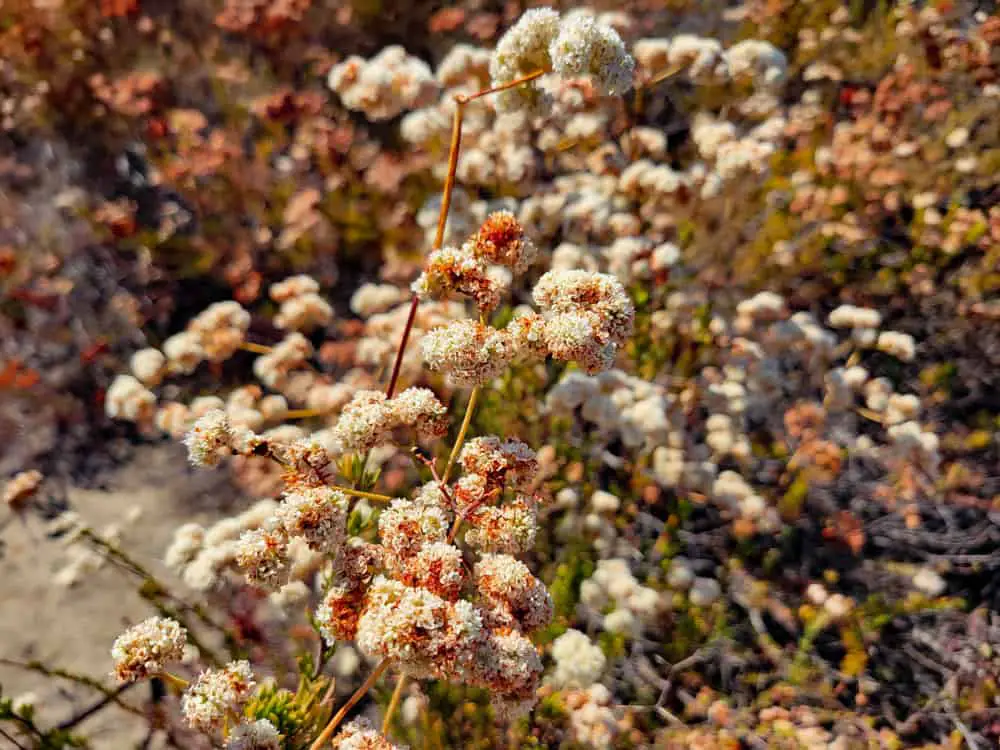 Once you've tackled La Tuna Canyon Trail, check out our guides to hiking in Los Angeles and Pasadena for more hiking ideas.