Desert Gear Guide: Essential Gear for Desert Adventure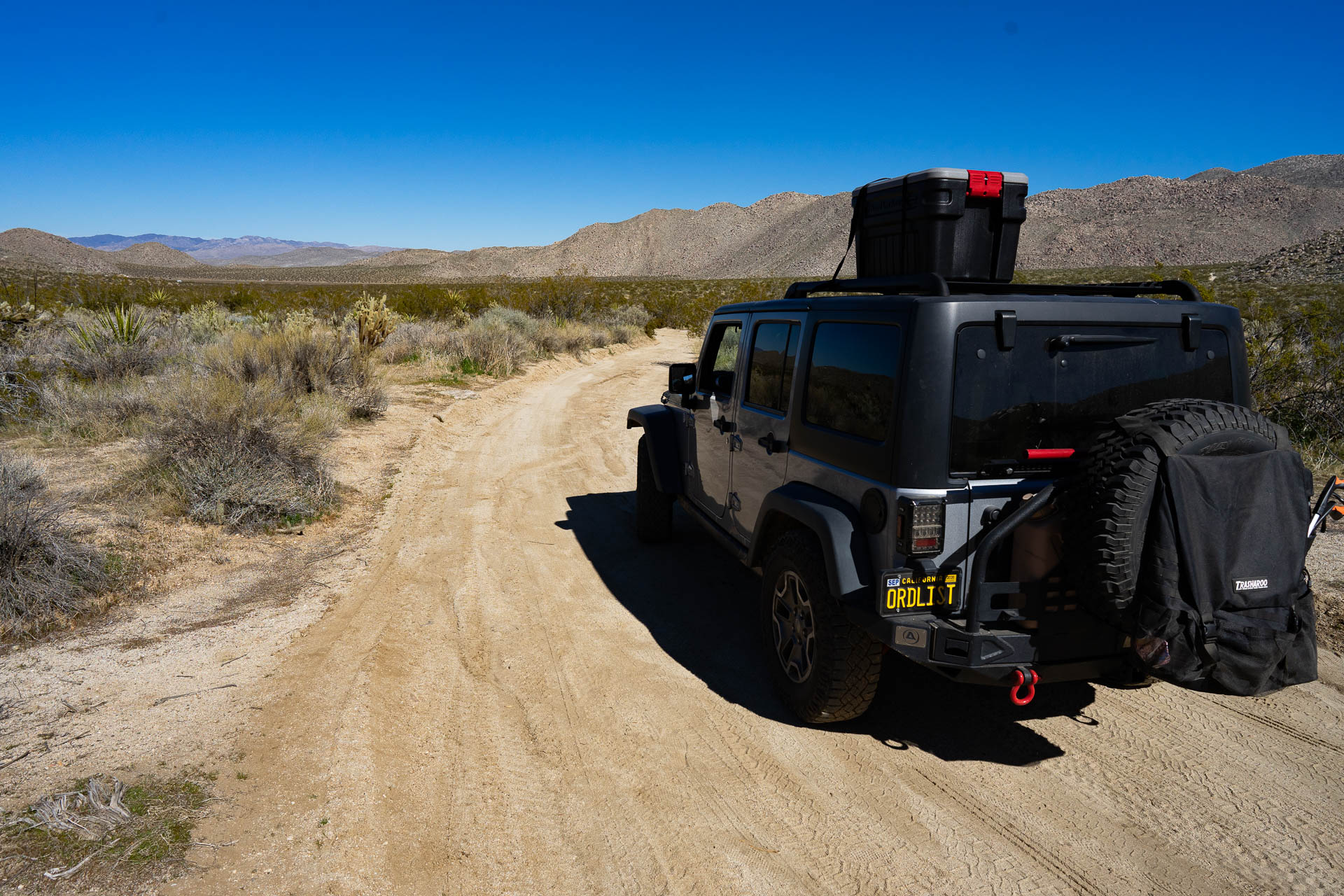 Having some basic desert gear can make your adventures in nature's sandbox go much more smoothly. While basic guidelines apply – bringing sufficient shelter, clothing, water, and an emergency kit, for instance – desert exploration requires added preparation to cope with the extreme terrain and climate. Below, you'll find suggestions for desert-specific gear that you might consider bringing along on your next trip. We don't cover all the basic camping gear that you might need anywhere, but items that will be specifically useful for camping and hiking in the desert.
DESERT GEAR COVERED IN THIS GUIDE
Large Water Storage Containers for Desert Camping
How much water does a person need in the desert? Captain Obvious here, but deserts are really dry. Even during the cooler months of the year, humidity is generally very low, meaning you will lose water through perspiration at a high rate. You probably won't even notice it until you suddenly get very thirsty. 
One rule of thumb offered up by the National Park Service, is to drink at least one gallon (4 liters) of fluid per day while visiting the desert. More if you are engaging in hiking or other strenuous activities. You'll want to balance fluid and electrolyte levels, which you can do using an electrolyte drink mix (see below). This doesn't take into account water for cooking and cleaning. 
The gear below will help you carry large amounts of water during your desert excursions. For longer trips or larger parties, you may need several containers.
Sea-to-Summit Watercell X Backcountry Reservoir
Front Runner Plastic Water Jerry Can with Tap
Hydration Backpacks
Camping Awnings and Sun Tarps For Desert Sun Protection
That desert sun. It's relentless. Even in winter, the can be oppressive, especially if you are desert camping and hiking and spending many hours exposed outdoors during the day. It's worth investing in gear to give yourself some relief from the sun.
There several different ways you can protect yourself from the sun. Some are pretty obvious, such as clothing and sunblock. Others might not occur to you until you are already on your trip – and wishing you had them. If you do bring them, you'll be a hero to everyone in your group.
One of the often-overlooked items for desert camping is a shade structure or tarp for a group to sit under when the sun is blazing. Even in the winter months, desert temperatures can make major swings, and the midday sun become oppressive if you don't have somewhere to seek relief.
Quik Shade Expedition Instant Canopy
Kelty Noah's Tarp Sun Shelter
Desert Vehicle Recovery Gear
We can't tell you how many times we've seen people stuck in sand and mud in the desert. If you do any exploring off the paved roads, it's worth bringing a shovel and some traction tracks for getting yourself unstuck.
MAXTRAX MKII
Delta Shovel by DMOS
Fire Pits for Desert Camping
It may seem counter intuitive, but a fire pit can be a valuable piece of desert camping gear. Deserts may seem barren, but they are in fact highly sensitive ecosystems. Most desert parks have policies against starting ground fires, which can cause persistent scars. If you are camping in a campground with fire rings, you are all set. But if you want to camp outside of developed campgrounds and want a campfire, you'll need to bring along a fire pit.
Outland Fire Bowl
See Also
Anza-Borrego Desert State Park Adventure Guide