Diablo Drop-Off in Anza-Borrego Desert State Park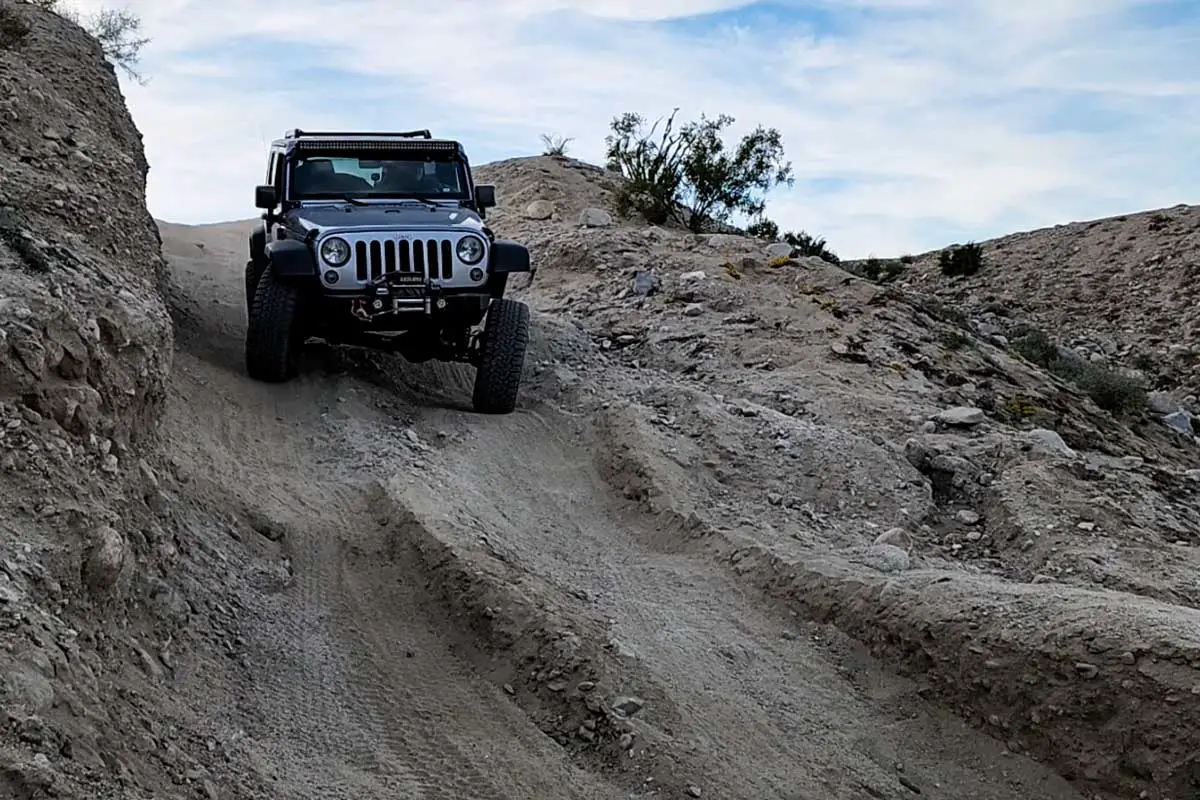 Deep in the Anza-Borrego lies the ominously named Diablo Drop Off, a feature well-known among off-roading enthusiasts.
Located in the Carrizo Badlands portion of Anza-Borrego Desert State Park, along the Arroyo Seco del Diablo Trail, Diablo Drop Off is a challenging section of off-road trail that careens precipitously down the face of a mesa.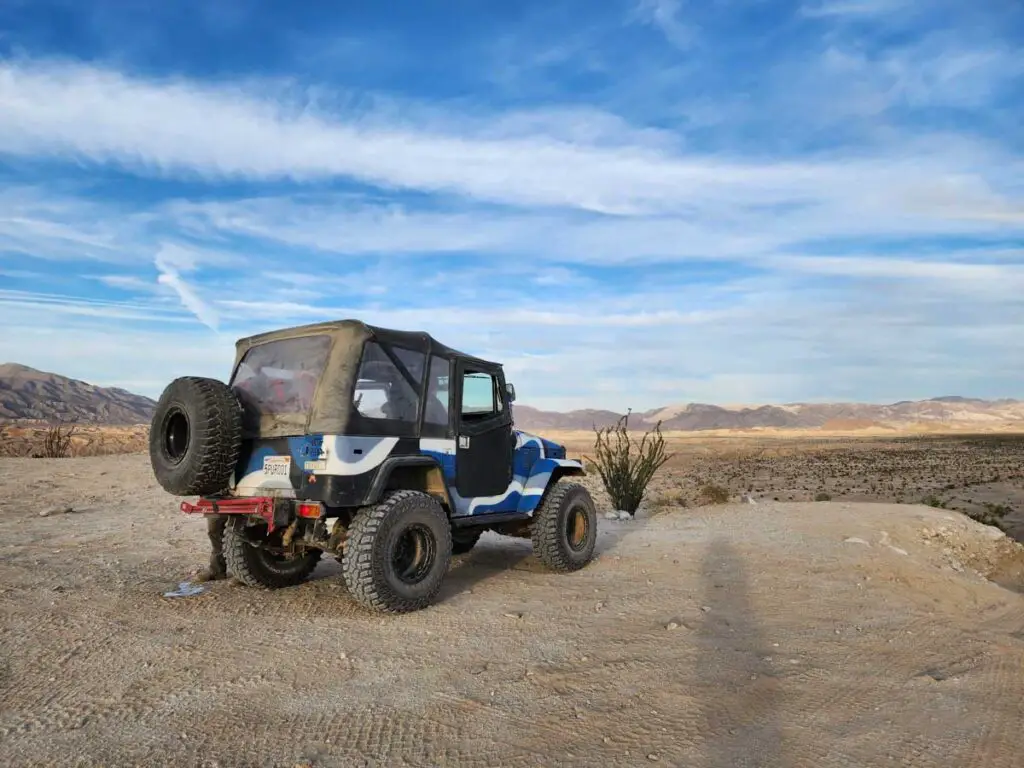 The drop-off is one of the more challenging sections of a long southwest-to-northeast off-road route that traverses the Carrizo Badlands and Vallecito Mountains. 
Even if you don't plan to drive down the drop-off (which is considered a one-way route on busy weekends), the sweeping view of the badlands and mountains from the edge of the mesa is stunning and worth a visit (though you'll likely need a four-wheel drive to get there).
Destination Details
Season: Late October to early May
Location: Anza-Borrego Desert State Park
General GPS Coordinates: 32.955007, -116.188187
Management: California State Parks
Directions: See below.
Getting to Diablo Drop Off
Diablo Drop-Off is located in a remote portion of south-central Anza-Borrego and is accessed from the S-2 (also called the Great Overland Stage Route). There are multiple routes to enter the trail network that will bring you to the drop-off. Here, I'll explain the route from the first entrance you'll come to heading south, near the hamlet of Canebrake. 
But know that there are other routes that begin further south from S-2, near Mountain Palm Springs Campground. There is also an entrance near the Carrizo Badlands overlook, which brings you through Canyon Sin Nombre on the way to the drop-off (an excellent combo).
For the route that starts near Canebrake, exit S-2 at GPS coordinates 32.915352, -116.240826, onto Vallecito Creek Road, and head northeast. In around 2,000 feet, continue to the right into Canebrake wash and continue for about 5.5 miles, staying right when you encounter any intersections. At GPS coordinates 32.880675, -116.157329, turn right onto Arroyo Seco Del Diablo. 
Continue along Arroyo Seco Del Diablo for 6.4 miles and turn right onto the feeder road for Diablo Drop Off. In about 1.25 miles, you'll come to the drop-off.
Welcome to Diablo Drop Off
For accomplished off-roaders, Diablo Drop-Off isn't as challenging as it sounds. That said, make sure you know how to drive down slippery, steep, and uneven terrain and that your vehicle is up to the task. This isn't the place to first try off-roading.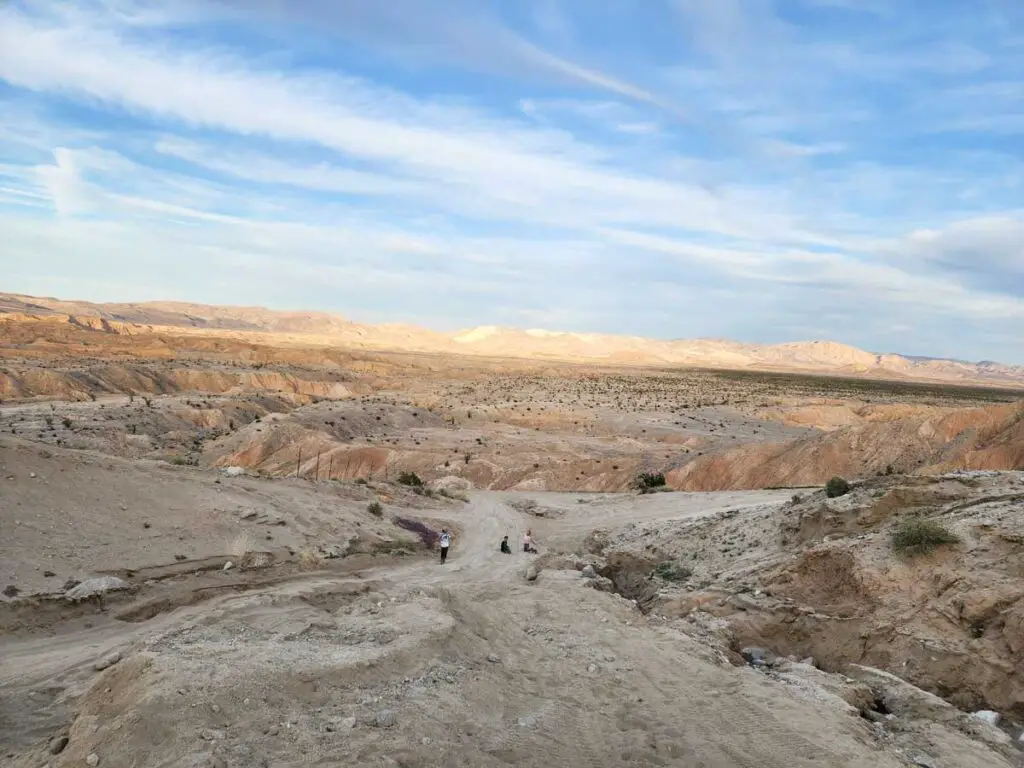 The drop is actually composed of two stages: an initial steep descent with a mellower "ledge" in the middle, followed by another section that drops into Fish Creek Wash.
Because this route can get busy on weekends, it's typically considered one-way during these periods. There used to be a park service sign that said so, but it was gone the last time I was there.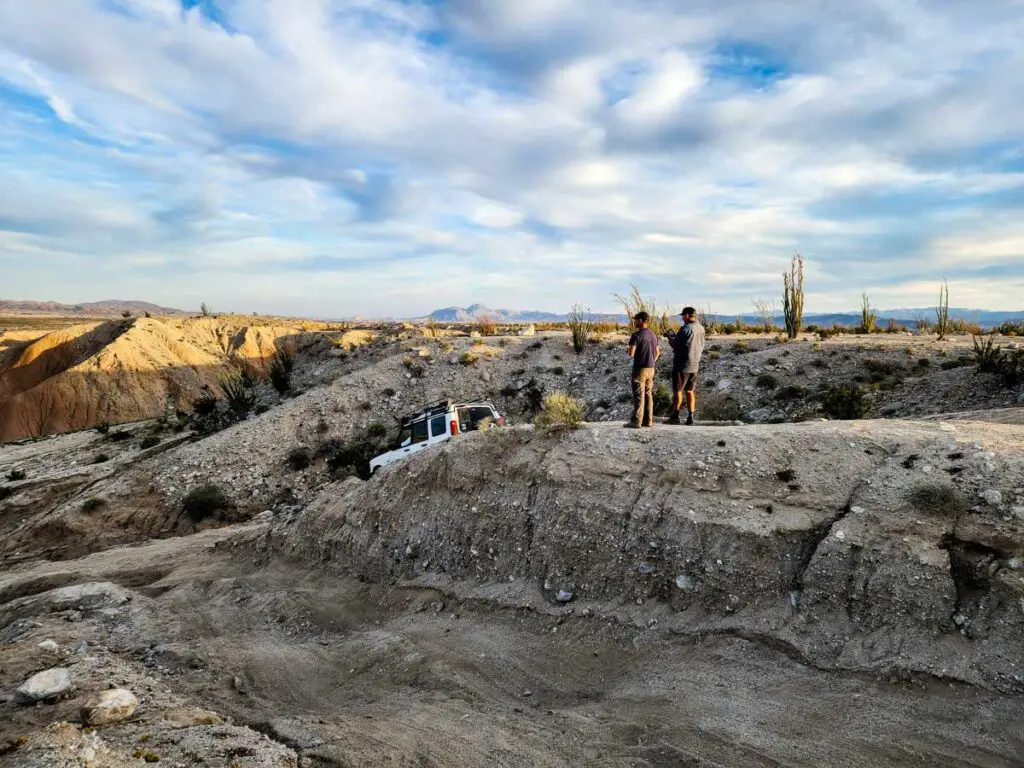 Honestly, I'm not sure what the official policy of the park service is on going back up the hill. I have done it for fun on quiet days when there wasn't a concern about causing a traffic jam, but I can't advocate it. Proceed at your own risk.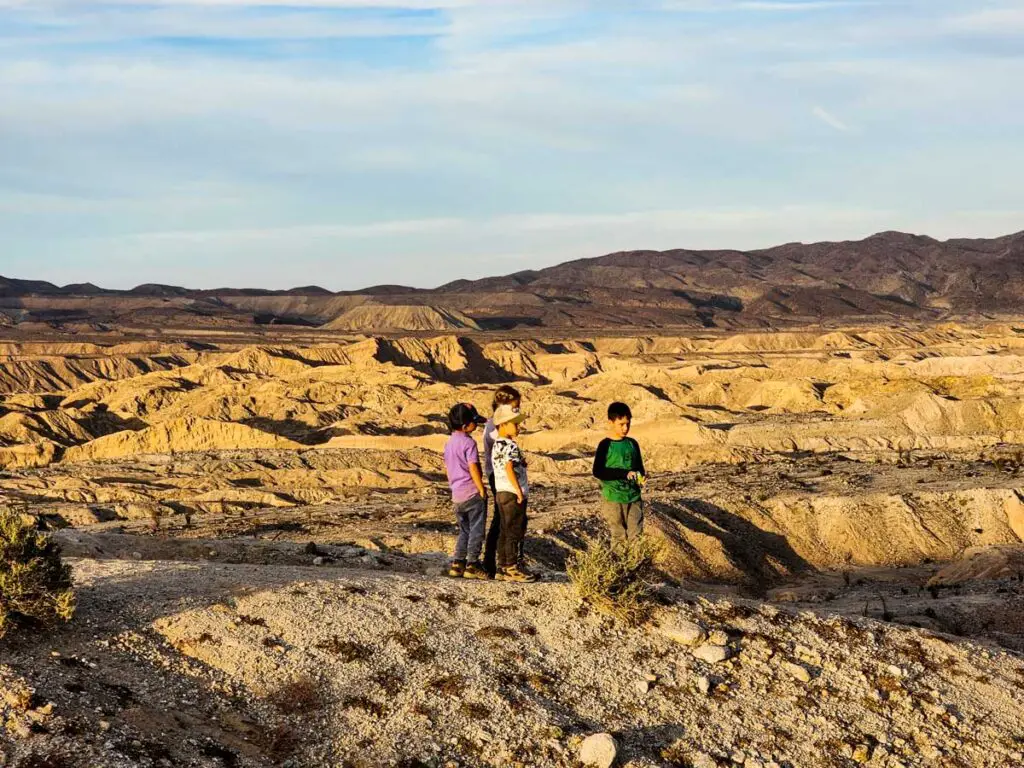 If you are running the entire route from the S-2 through Fish Creek Wash and exiting through Split Mountain Gorge to the northeast, you'll head down Diablo Drop Off and then head east along the wash (your first right).
In this video, my friend and I try out our rigs on Diablo Drop off, among other off-road adventures:
Mud Caves and Wind Caves
It's worth noting that you can also visit the Mud Caves in this area, and incorporate that on a visit to Diablo Drop Off. Also, if you are doing the whole trail to Split Mountain Gorge, you can check out the Wind Caves along Fish Creek Wash.
New to Off-Roading and Overlanding?
I publish a sister site, Ordealist.com, that helps people get started in overlanding and off-roading. Here's a good place to start.
Other Anza-Borrego Guides