Anza-Borrego Off-Road Trails Guide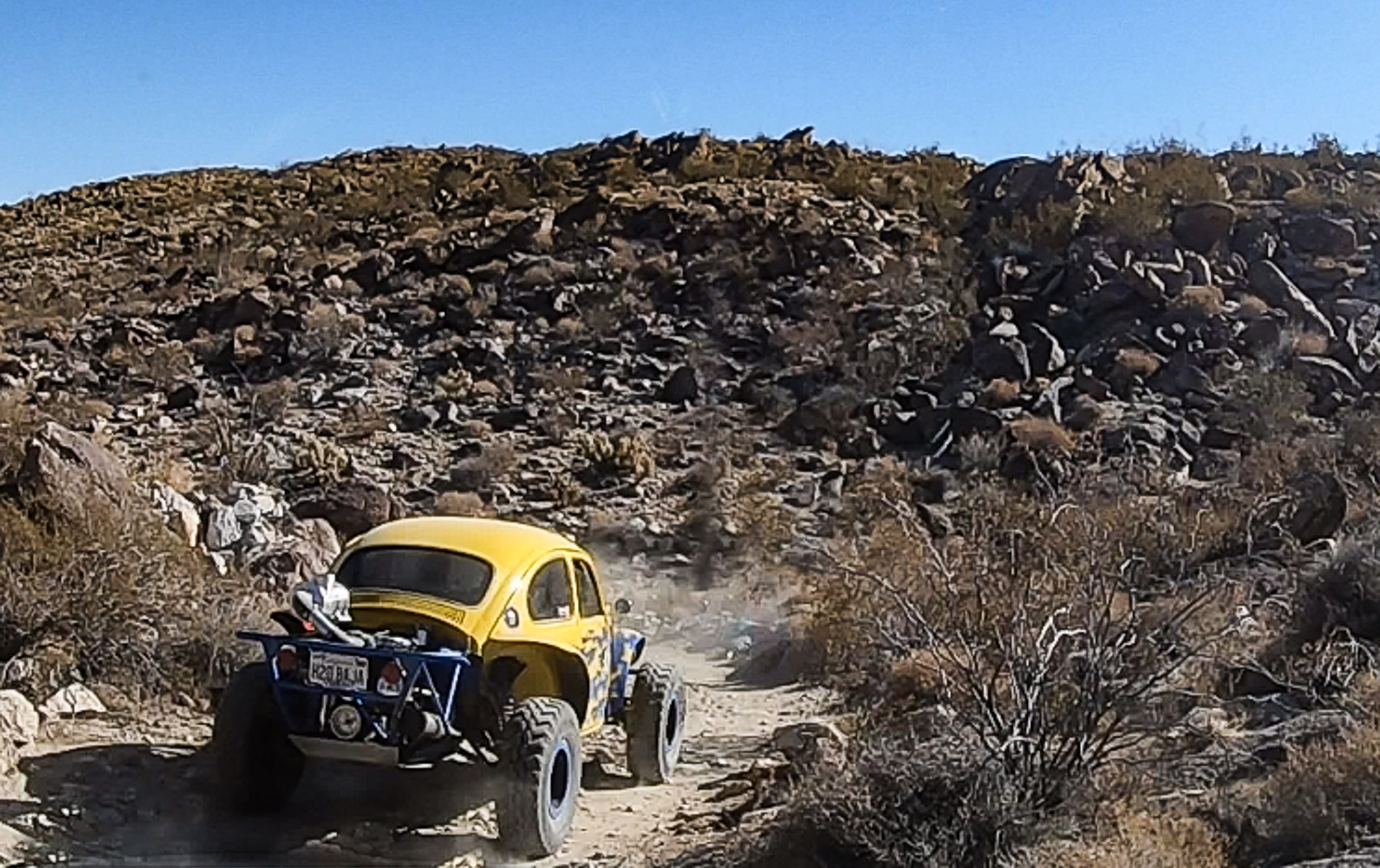 Anza-Borrego Desert State Park, located on the eastern side of San Diego County, is the crown jewel in San Diego's off-road offerings. The 915-square-mile park can be explored via 500 miles of dirt roads and technical four-wheel-drive routes.
About Anza Borrego
Anza Borrego Desert State Park is located in eastern San Diego County, with portions touching Imperial County to the east and Riverside County to the north. The park is located about 2 hours drive from San Diego and 3 hours from Los Angeles.
The area is home to 200 species of wildflowers and wildlife is plentiful: bighorn sheep, coyotes, lizards, rattlesnakes, foxes, bobcats, cougars, and many species of birds, including roadrunner. The park offers numerous possibilities for outdoor adventure and recreation, with popular activities including offroading, hiking, camping, and mountain biking.
Anza-Borrego Off-Road Trails
There are too many off-road trails in Anza-Borrego to cover them in one article. Below, I've outlined a few areas of the park that are good for off-roading and overlanding as well as some specific trails that I've either done personally or come highly recommended by others who have.
Fonts Point Trail
Difficulty: Easy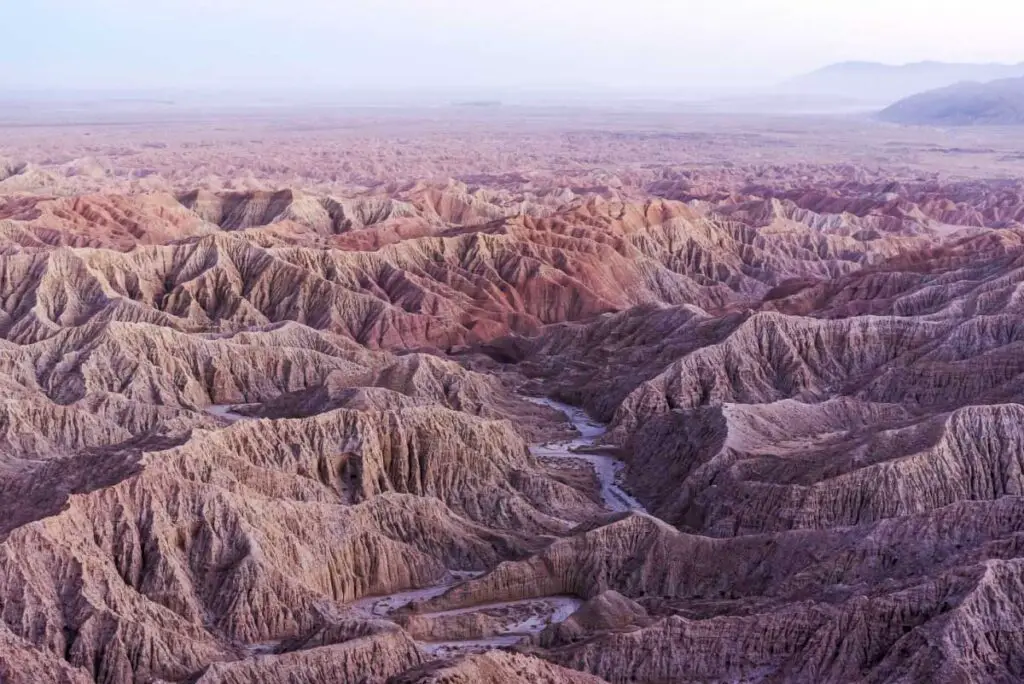 Fonts Point Trail brings you to just below Fonts Point (GPS: 33.257846, -116.233367), an outlook that offers sweeping views of the Borrego Badlands, the Vallecito Mountains, and Borrego Valley. The trail starts from S22, where it crosses a wash about 12 miles east of down Borrego Springs, just after the 29-mile marker. Follow the wash 4 miles to where the road ends at a turn around (GPS: 33.257881, -116.2334150). Walk about 5 minutes up the hills near the parking area to Fonts Point.
It's possible to make this drive in a 2-wheel-drive car, but check with the rangers at the visitor's center about road conditions, as wind and rain could make it a harrowing journey. Four-wheel drives should have no problems. It's also a nice mountain bike ride if it's not too sand-blown. Map trailhead location
Exploring Blair Valley and Little Blair Valley
Difficulty: Easy
The dirt roads of Blair Valley, where the primitive campground mentioned earlier is located, are fun to explore by car. There are actually two valleys here, Blair Valley and Little Blair Valley, with roads bisecting both. You can get into the area by exiting the S2 on either Blair Valley Road (GPS: 33.045904, -116.413310) or Little Blair Valley Road (GPS: 33.037342, -116.410510).
These quiet, undeveloped valleys, situated at an elevation of about 2,500 feet, offer interesting hiking and are great places to camp. It's also a terrific place to try your hand at overlanding, as the roads aren't so rugged that you need a hard-core off-road vehicle.
If you decide to stretch your legs, one spur of the road takes you to the trailhead for a 1.8-mile out-and-back trail. The trail ends near rocks where ancient Kumeyaay Indians drew pictographs thousands of years ago. Little Blair Valley and Blair Valley roads form a loop, so you can enter on one and exit the area on the other if you don't feel like backtracking.
For more information on camping and hiking in the area, visit our Blair Valley guide.
Exploring Coyote Canyon and Collins Valley
Difficulty: Moderate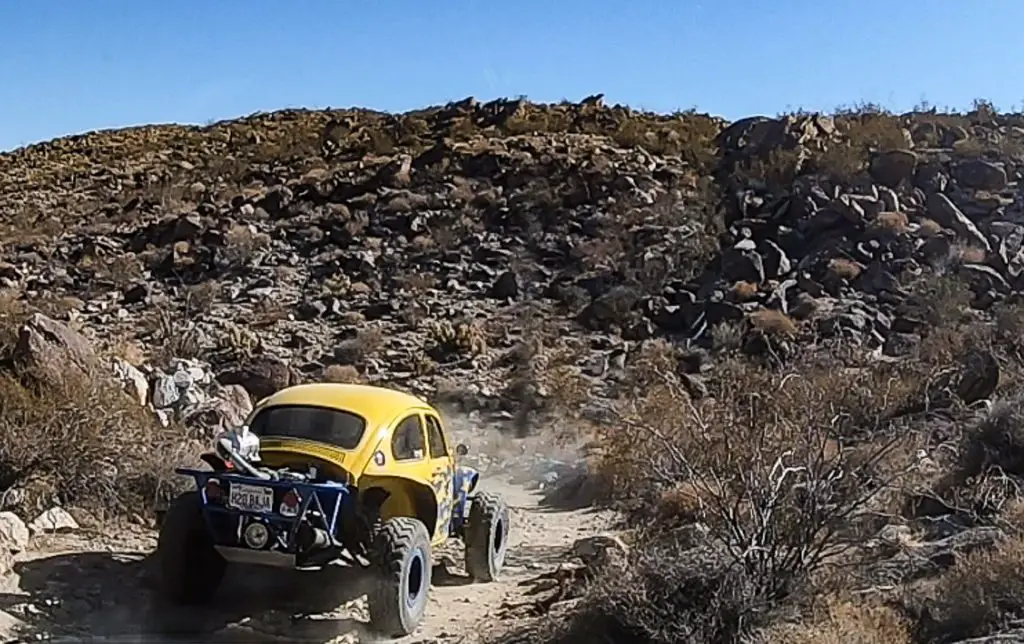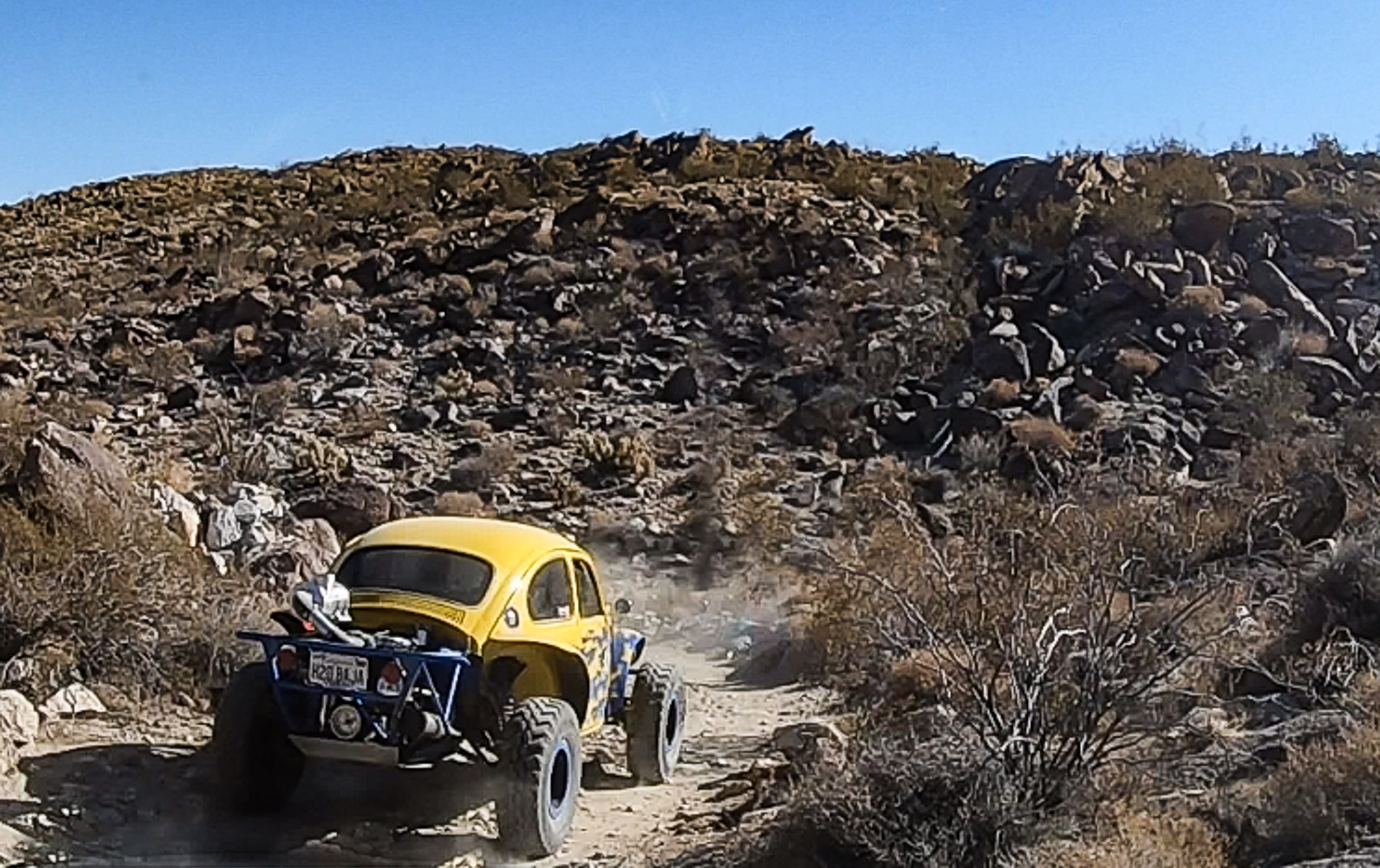 The Coyote Canyon area, which includes the popular Collins Valley makes up about a large portion of the park. The canyon, which can be accessed from Borrego Springs or Anza (from the northwest) runs for about 35 miles, offering numerous adventures for hikers, mountain bikers, equestrians, and off-road enthusiasts. Access to the deeper parts of the canyon requires hiking, biking, or bringing a high-clearance, 4-wheel-drive vehicle. For more information check out our guide to Coyote Canyon.
Ocotillo Wells State Vehicular Recreation Area
Difficulty: Easy – Difficult
If you are looking for a more aggressive off-road adventure, Ocotillo Wells SRVA might be what you're looking for. This portion of Anza-Borrego offers 85,000 acres of desert that is open for off-highway exploration and exploration. This area is popular among motorcycling and ATV enthusiasts.
The state park service offers a map of this dedicated off-roading area here and a lot of information on their website. In addition to the open space for off-road exploration, within Ocotillo Wells is Truckhaven 4×4 Training Area, a fenced section of desert that offers manmade off-road obstacles of a range of difficulty.
Pinyon Mountain Trail
Difficulty: Very Difficult
Pinyon Mountain Trail is one of Anza-Borrego's more infamous trails, known for challenging features such as the Squeeze and Heart Attack Hill. The trail passes through the Pinyon Mountains in the center of the park and is a one-way passage from west to east.
This trail should only be attempted by experienced off-road drivers with capable vehicles (see the video below for some examples of the terrain and challenges).
Here's a short video from an eventful trail run that my friend and I took (posted on my Ordealist YouTube site):
Diablo Drop Off, Mud Caves and Fish Wash
Difficulty: Easy – Difficult
South of Pinyon Mountain Trail, there is a network of trails that connects the Anza-Borrego Mud Caves to the west with the Wind Caves and Fish Creek Wash to the east. You can just explore the washes and canyons on either end or travel all the way, west to east, along trails that bring you the entire way from Wind Caves to Fish Creek Wash.
Traveling the route from west to east, you can enter the system through Canyon Sin Nombre and then pass through the Carrizo Badlands and exit through Split Mountain Gorge, which divides the Vallicito Mountains to the north and the Fish Creek Mountains to the south. In the middle of the route, you'll need to navigate Diablo Drop Off, a steep and rutted hill that drops from a mesa into the badlands.
Guided Offroad Tours of Anza Borrego
California Overland is an offroad and overlanding outfitter based in Borrego Springs that offers a variety of single and multiday excursions. They typically bring a telescope and astronomer on the overnight trips, so you can wrap in stargazing as well. Tours can be booked through their website at CaliforniaOverland.com or by calling 760-767-1232.
Other Trails
If you are looking for other San Diego off-road trails, check out the guides below: