Franklin Canyon Park Trail Guide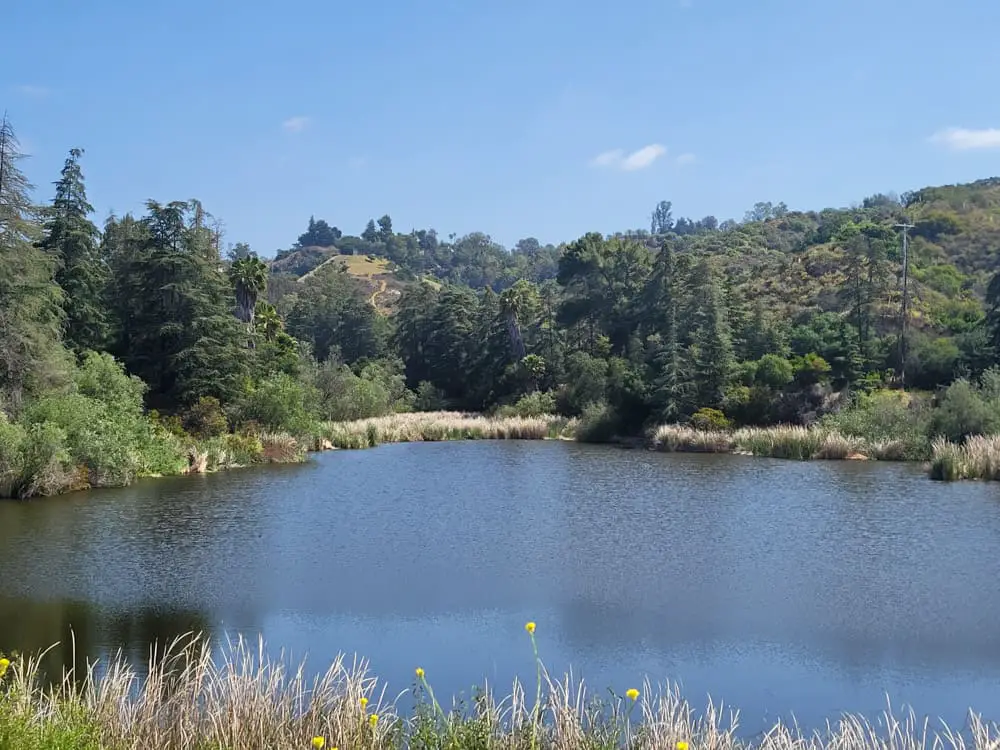 Franklin Canyon Park is a 605-acre wildlife wonderland nestled among the low-rolling slopes between Beverly Hills and the San Fernando Valley.
The picturesque property, managed by the Mountains Recreation and Conservation Authority (MRCA), is accessible all year long and features five miles of hiking and biking trails, numerous picnic areas, a duck pond and a three-acre lake that serves as a pivotal stop for North American bird migration.
Elevation gains can range from 29 to 580 feet, and while most of the trail network is modest enough for families with small children, the more rigorous legs will help even seasoned hikers break a sweat.
Trail Details
Trail type: Network
Difficulty: Easy to Moderate
Length: 5 miles
Elevation gain and loss: 580 feet, -580 feet
Trailhead Coordinates: 34.1234739, -118.4094184
Location: Beverly Hills
Season: Year-round
Getting to Franklin Canyon Park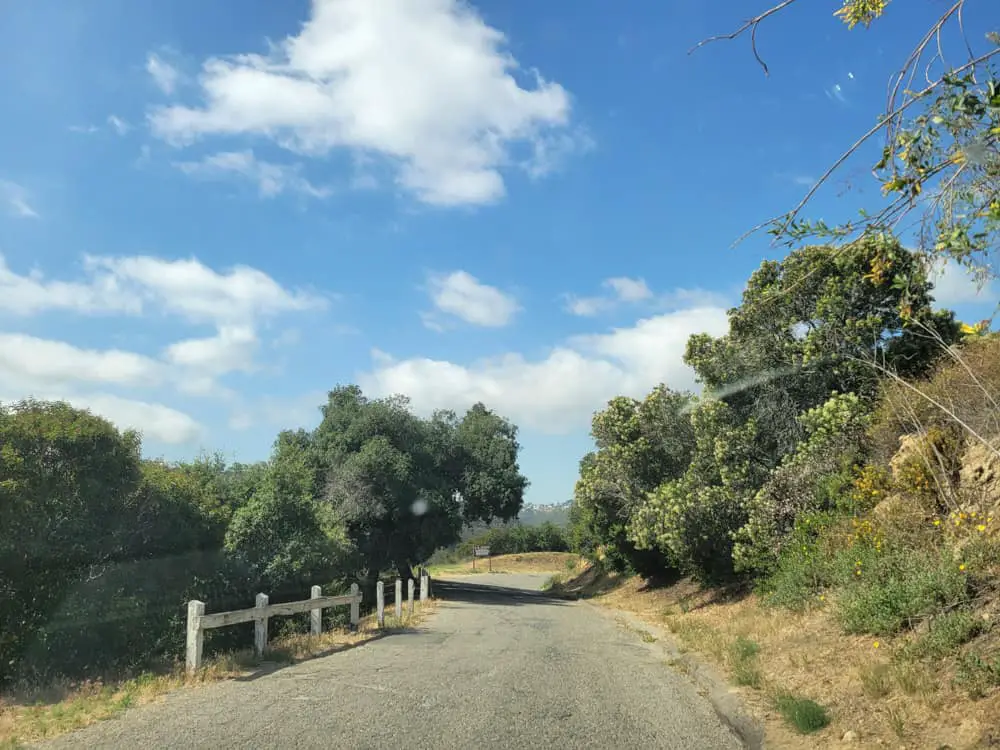 Franklin Canyon has a large dirt parking lot next to the Chaparral and Upper Franklin Canyon Drive Trailheads that can easily accommodate 80 to 100 cars. To get there from the US-101 Freeway, take exit 15 and head 2.5 miles south on Coldwater Canyon Drive.
The information in this guide is for informational purposes only. We use Gaia GPS for mobile devices and also bring high-quality printed topographic maps while in the backcountry, and recommend you do the same.
At the intersection with Mulholland Drive and Franklin Canyon Drive next to Coldwater Canyon Park, turn right onto Franklin Canyon Drive and go half a mile until you see a sign for the William O. Douglas Outdoor Classroom. The lot will be on your left.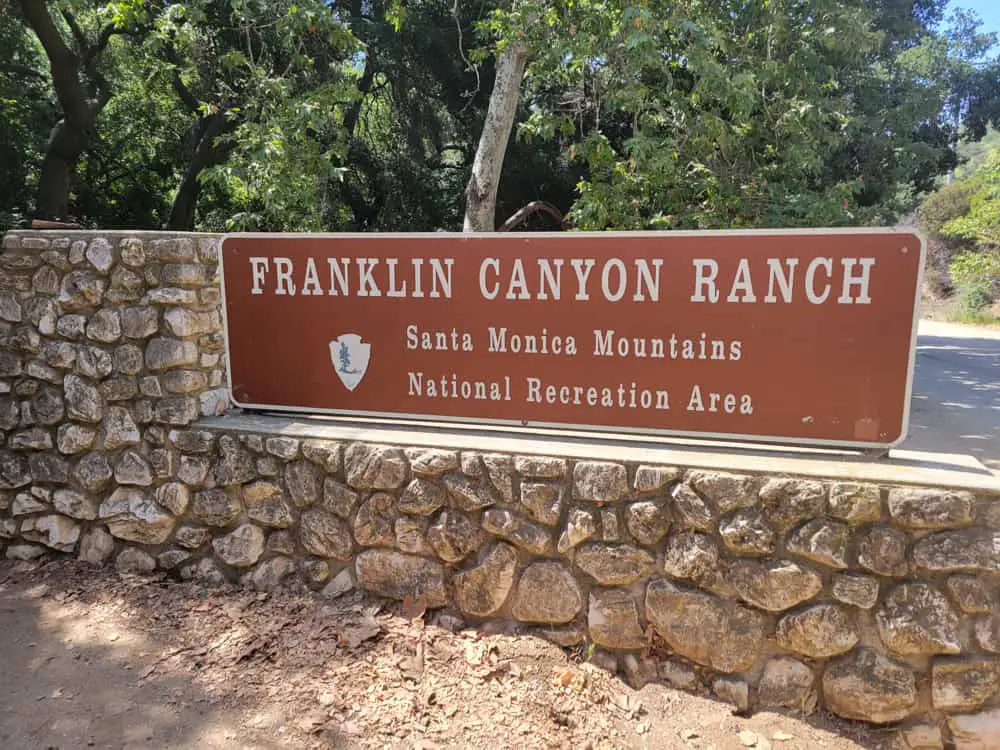 If you're coming from Sunset Boulevard, head north on Beverly Drive for half a mile, bearing left to stay on Beverly Drive. In another 0.2 miles, bear left again at Fire Station #2 where Beverly Drive and Coldwater Canyon Drive split to stay on Beverly Drive. Continue another mile to where Beverly Drive and Franklin Canyon Drive split, then bear right onto Franklin Canyon Drive. Follow the road for 1.8 miles until you see signs for the William O. Douglas Outdoor Classroom. The lot will be on your right.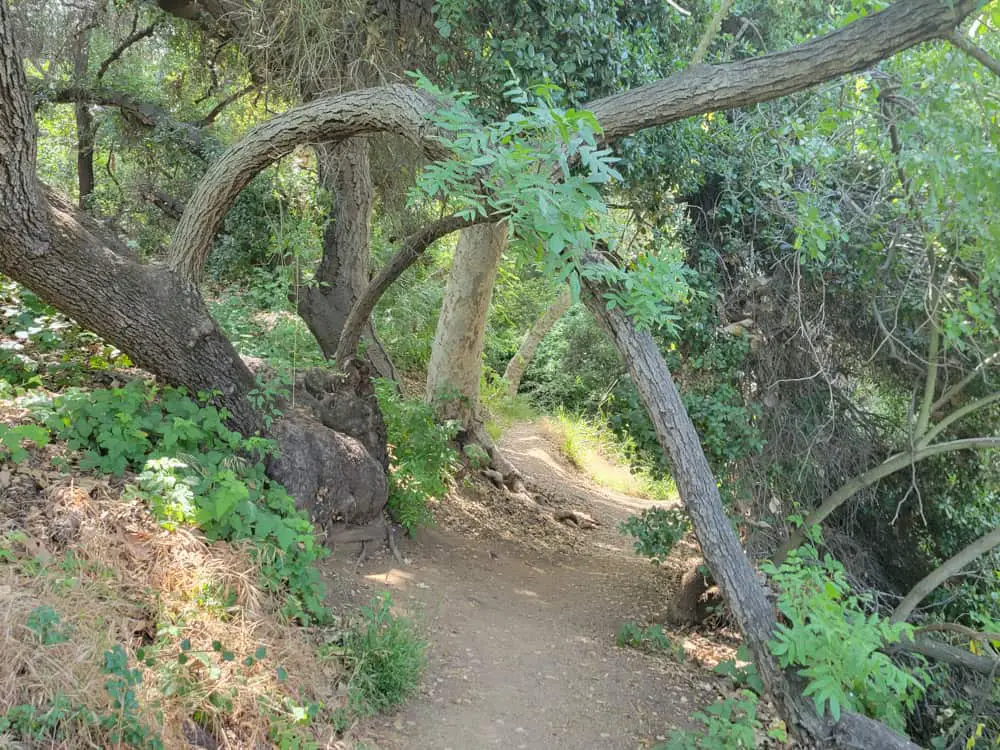 The Trails
The park boasts six different well-curated trails that are ideal for hiking, running, mountain biking, bird-watching and dog-walking (all dogs must be leashed). The three most popular are the Discovery Trail (0.3 miles), Chaparral/Berman trail (1 mile) and Hastain Trail (2.3 miles). Discovery is an easy trek along the canyon bottom that winds through a lush black walnut grove west of the Lake Drive access road. Chaparral, which becomes Berman, is right off the main parking area and leads gradually upward to Coldwater Canyon Park off Mulholland Drive.
Hastain is perhaps the most strenuous trail – a wide but rocky fire road that ascends steadily up a mountainside dotted in chaparral to an overlook with views of Franklin Canyon Reservoir, West Los Angeles and the Pacific Ocean.
The trail then narrows to a single track as it descends, eventually ending at a lawn next to an old Spanish-style home built by the Doheny oil family in 1935. Other trails like Ranch, Blinderman and Upper Franklin Canyon Drive offer moderate hikes around Franklin Canyon Lake.
Not only is the park rich in vegetation, but it's botanically diverse as well. Hikers can navigate dense pockets of oak, sycamore, redwoods, cedar and non-native pine, break into open air along the reservoir rife with marshy reeds and neck-high grasses, and then within minutes, be climbing dusty footpaths lined with desert plants like chaparral and agave.
Hillsides are also occasionally dotted in color, from the salmon-hued scarlet pimpernel to cherry pink beeblossoms to bright lemon-yellow golden aster. Beware, however, of scattered poison oak patches mixed in.
Animal life is just as abundant. The park plays home to everything from cougars, bobcats and mountain lions to frogs and rattlesnakes to great horned owls, mallards and seven species of hawk.
Head three-tenths of a mile south along Franklin Canyon Drive from the parking lot to reach Turtle Pond Trail Loop, a short three-minute jaunt that encircles Heavenly Pond. Once there, the reason for the trail's name will become clear, as it's not unusual to see large families of turtles sunning themselves on the shore or females looking for a place to lay eggs.
Other points of interest include half a dozen small tree-shaded recreation areas with picnic tables; the Doheny Ranch Amphitheater with its open lawn, bench-style seating and nearby restrooms, perfect for weddings and events; Sooky Goldman Nature Center with exhibits, food and free interpretive programs; and the William O. Douglas Outdoor Classroom, which provides educational programs to local schools. However, the lake still serves as the park's pièce de résistance, although it's just for gazing upon, as swimming, fishing and boating are prohibited.
The park has no posted hours and is technically open 24 hours a day, seven days a week, although park rangers may limit access during extreme weather events. Shorter trails like Berman and Blinderman are well-suited for those seeking a quick 90-minute workout, but allow at least half a day to more fully explore the vast trail network. Spring and fall offer moderate temperatures that are most ideal for hiking along with the best time to view migrating birds traversing the Pacific Flyway.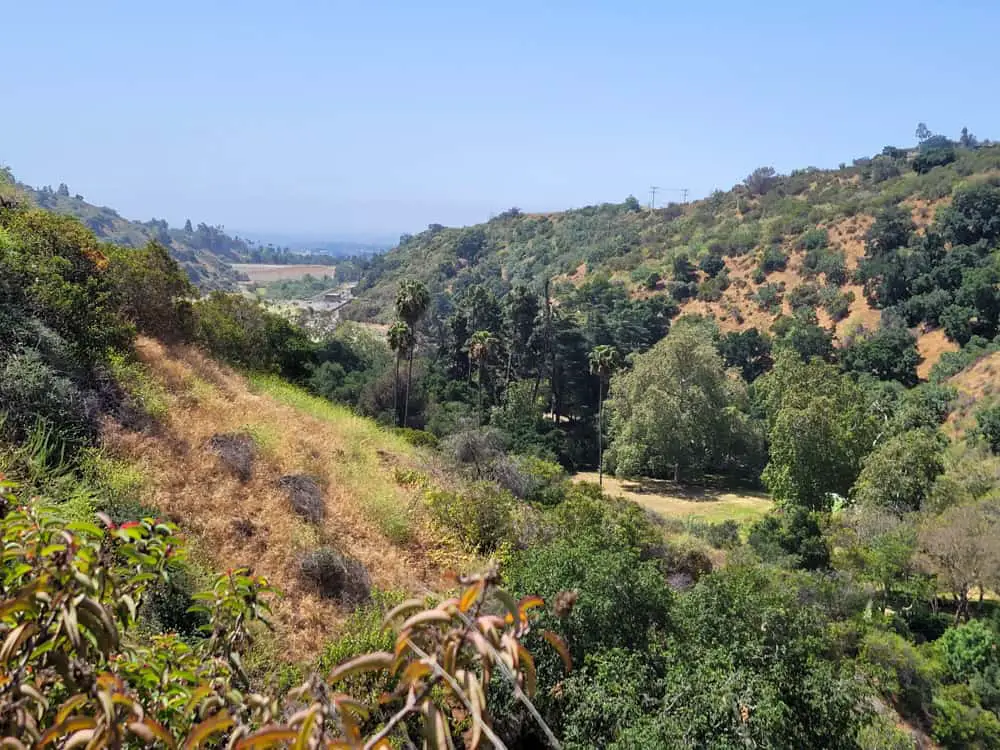 History of Franklin Canyon
Construction of the Franklin Canyon Reservoir began in 1914 under civil engineer William Mulholland and the Los Angeles Department of Water and Power (LADWP) for the purpose of distributing water to newly developing areas in the vicinity. Oil baron Edward Doheny then began using the canyon as a summer retreat and cattle pasture in the 1930s, ultimately leading him to build a ranch there.
In the 1970s, when the park was threatened by urban development, conservationist Sooky Goldman helped convince LADWP and the National Park Service (NPS) to give Franklin Canyon Ranch protective status.
In 1981, the NPS bought the property and officially designated it a municipal park to be preserved as part of the Santa Monica Mountains National Recreation Area. Over the years, both before and after its status as a protected site, it has served as the backdrop for numerous Hollywood productions like Star Trek, Bonanza and The Andy Griffith Show.