Located in Chula Vista in south San Diego County, Greg Cox Bike Park is a 3.2-acre bike park that offers offers a jump line, a beginner's bike skills area and a modular pump track.
Bike Park Details
| | |
| --- | --- |
| Features | Jump line, pump track, beginner skills area |
| Season | Year-round |
| Location | Otay Valley Regional Park, Chula Vista, California |
| Address | 325 Rancho Drive Chula Vista, CA 91911 |
| GPS Coordinates | 32.591076, -117.038225 |
| Management | San Diego Parks & Recreation |
| Hours | 8 am – dusk |
| Phone | (619) 482-7361 |
| Cost | Free |
Getting to Greg Cox Bike Park
The bike park is located on the Otay Valley Regional Park, just west of the 805 freeway. To get there from the 805, get off at Exit 3 onto main street, and go west for 0.2 miles.
Turn left onto Melrose Avenue, and follow it for 0.1 miles until it turn into Rancho Drive. After 0.2 miles, look for street parking near the park, which is on the south side of the street.
The Bike Park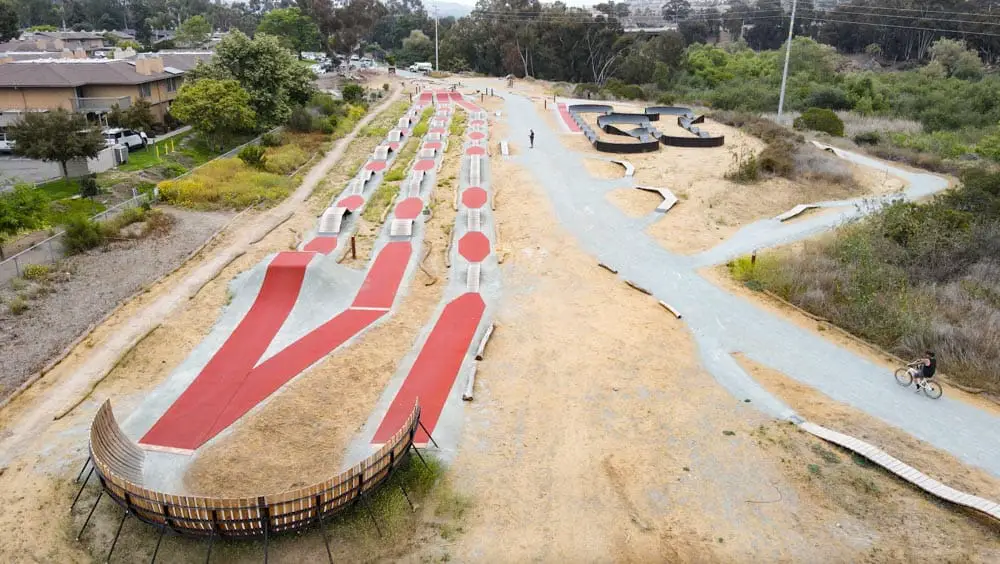 Opened in 2021, Greg Cox Bike Park (also known as Otay Valley Bike Park), is a large park that offers features for everyone from beginner riders to advanced jump-happy BMX riders.
The jump line section is actually three lines. The jumps are made of wood and table-top shaped – angled on the sides and flat on top.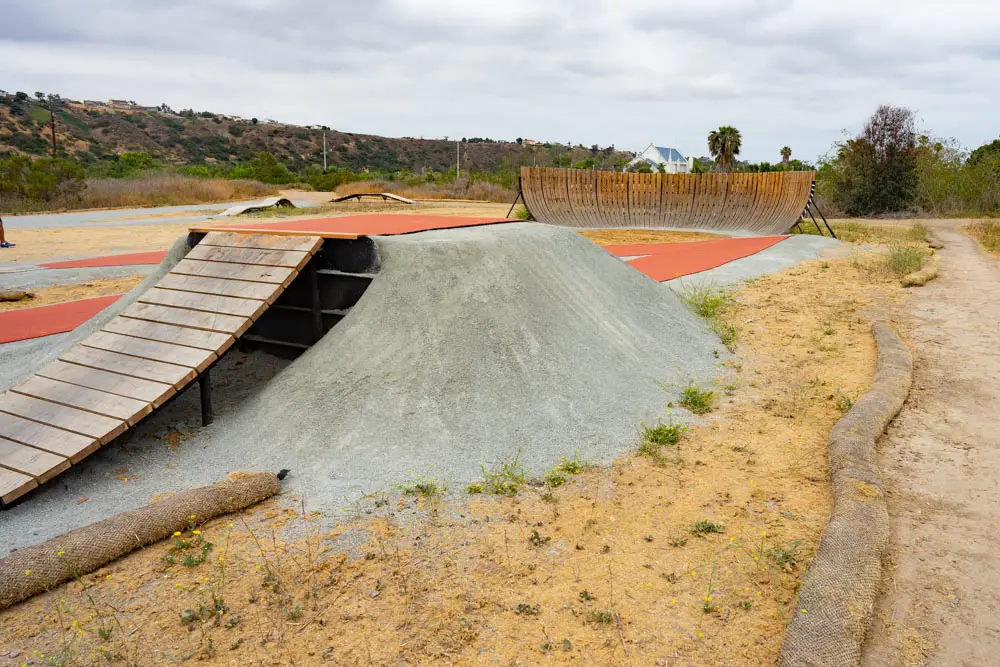 At the far end of the jump line from the start ramp is a large wooden berm that riders use to turn around and head back down the jumps.
The pump track was prefabricated and made of some kind of black composite material. It's fairly mellow and plenty of young kids as well as adults ride it.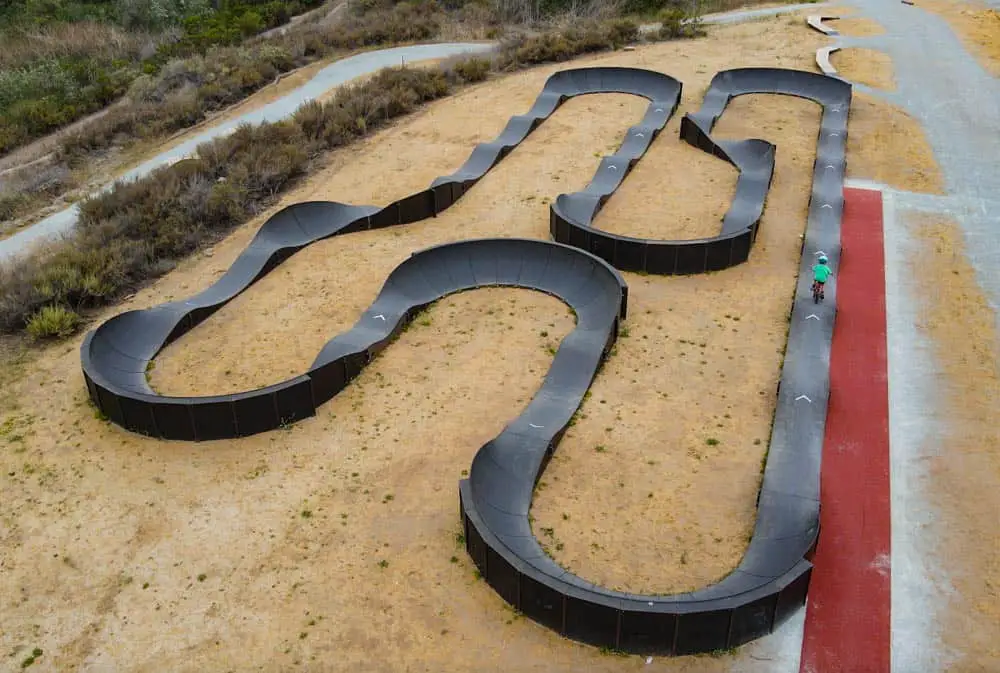 See Also
Check out our guide to San Diego bike parks for information on other parks in the county.