San Diego Bike Parks Guide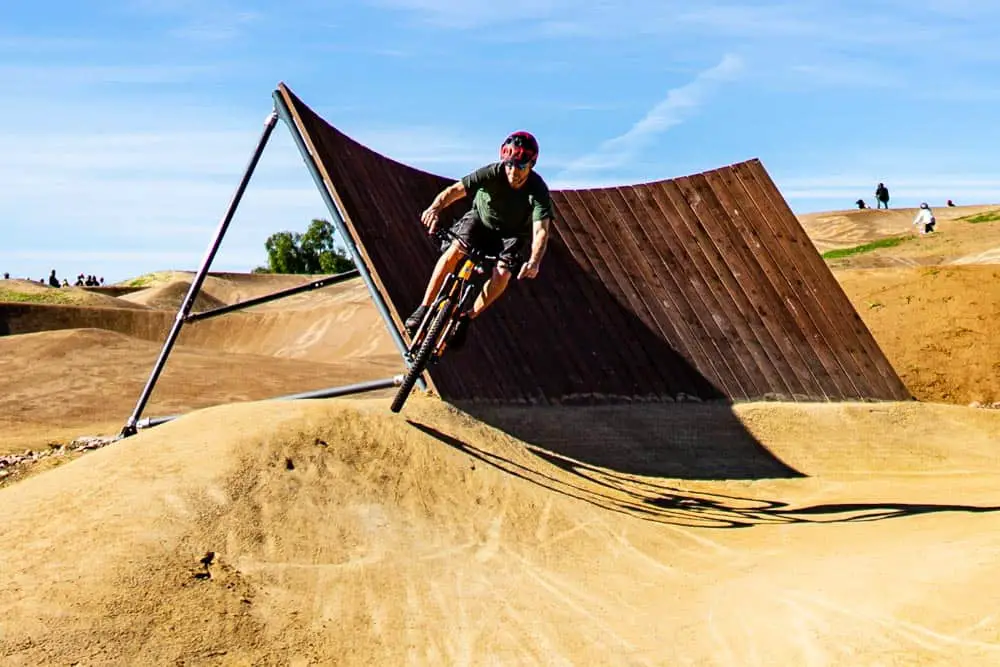 In recent years, a number of bike parks have been built in San Diego County, following a national trend of public investment bike-focused parks. 
Some of these parks are designed only for bikes, including features such as pump tracks, jumps and skills courses. Others are multi use parks and allow skateboarders and scooter riders. 
Sweetwater Bike Park (Bonita)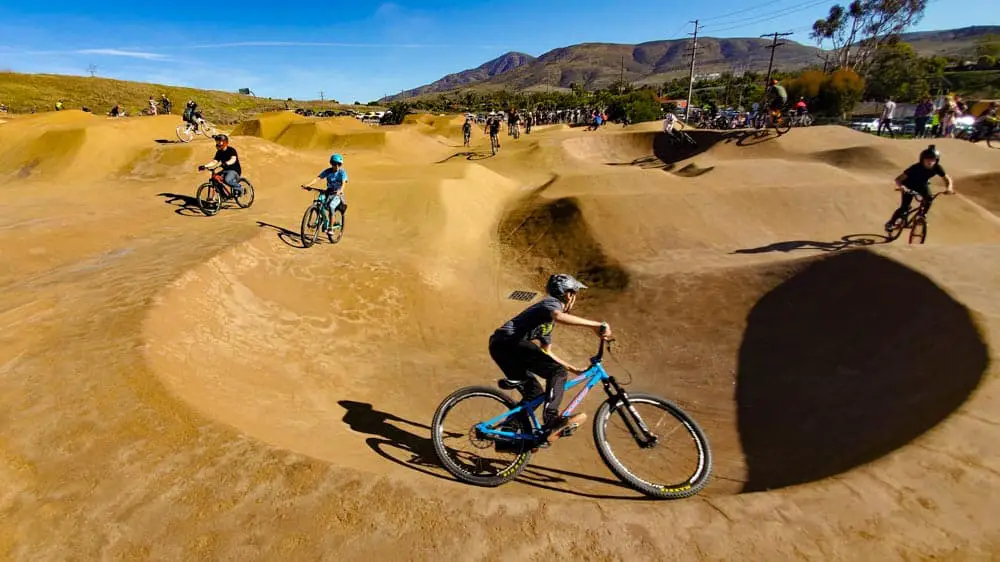 Sweetwater Bike Park, located in Bonita, California, is a packed-dirt bike park in southern San Diego county that offers a wide range of features designed for beginners to experts.  
The bike park offers four jump lines, ranging from beginner to expert, a kid's pump track, a skill zone, two flow trails, and a perimeter trail that connects to the various features. 
For more info, check out our full guide to Sweetwater Bike Park.
| | |
| --- | --- |
| Address | 6057 San Miguel Road, Bonita, CA 91902 |
| Phone | (619) 472-7574 |
| Hours | 9:30 am – 8 pm |
Greg Cox Bike Park (Chula Vista)
Greg Cox Bike Park is a 3.2-acre bike park located in Otay Valley Regional Park in Chula Vista, California. The park offers a jump line, a beginner's bike skills area and a modular pump track. For more details, check out our complete guide to the bike park.
| | |
| --- | --- |
| Address | 325 Rancho Drive Chula Vista, CA 91911 |
| Phone | (619) 482-7361 |
| Hours | 8 am – dusk |
Pacific Highlands Ranch Pump Track (Carmel Valley)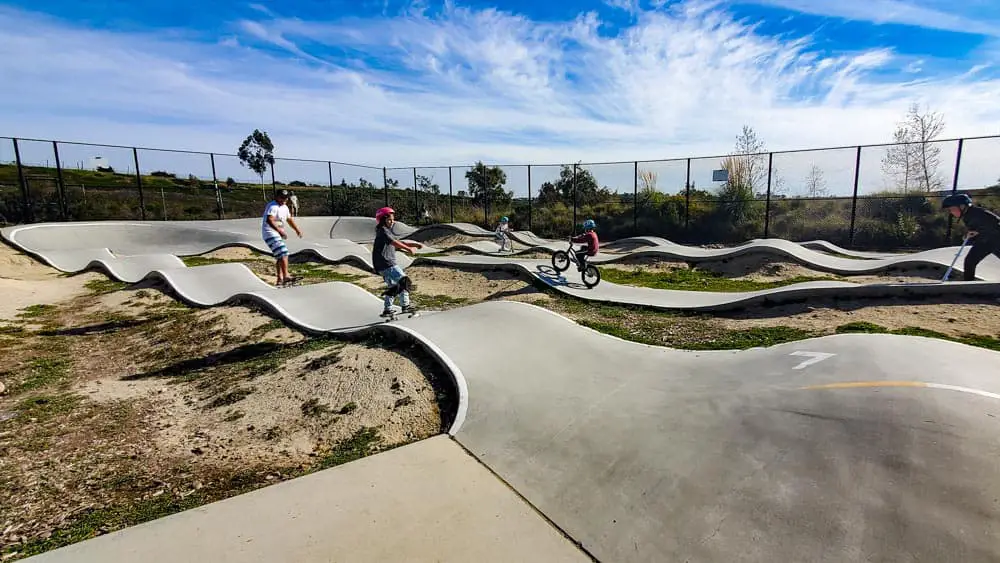 Pacific Highlands Ranch Pump Track is a popular public concrete pump track for bikes, scooters, and skateboards located in north county San Diego. Visit our guide to the park for photos and more detailed information.
| | |
| --- | --- |
| Address | 5977 Village Center Loop Rd, San Diego, CA 92130 |
| Phone | (858) 538-8184 |
| Hours | 8 am – 8 pm |
Mission Trails BMX Track
The BMX Track in San Diego's Mission Trails Regional Park, is a dirt park with jump lines and pump track features. The park, which seems to be maintained by users and not the city parks and recreation department, is hidden away in an old mine on the eastern side of Mission Trails.
Address
Parking GPS coordinates: 32.817723, -117.059626
Track coordinates: 32.817970, -117.064686
Phone
(858) 538-8184
Hours
8 am – 8 pm