Sweetwater Bike Park Guide
Sweetwater Bike Park, located in Bonita, California, is a packed-dirt bike park in southern San Diego county that offers a wide range of features designed for beginners to experts.  
Bike Park Details
| | |
| --- | --- |
| Features | Jump lines, pump tracks, beginner skills area, small kids area |
| Season | Year-round |
| Location | Sweetwater Regional Park, Bonita, California |
| Address | 6057 San Miguel Road, Bonita, CA 91902 |
| GPS Coordinates | 32.679215, -117.000097 |
| Management | San Diego Parks & Recreation |
| Hours | 9:30 am – 8 pm |
| Phone | (619) 472-7574 |
| Cost | Free |
Getting to Sweetwater Bike Park
Sweetwater Bike Park is located in Sweetwater Regional Park in Bonita, California, is southern San Diego County. To get to the bike park, take CA-125 to the Bonita area, and take Exit 9 onto San Miguel Ranch Road. Go 0.74 miles west on San Miguel Ranch Road, then turn right onto Proctor Valley Road. After 0.5 miles, turn right onto San Miguel Road. The park is on your left after about 270 feet.
The Bike Park
Sweet water bike park was the first major bike part built in San Diego county and arguable the most impressive in terms of numbers and variety of features.
The bike park offers three progressive jump lines, ranging from beginner to expert, a small kid's section, three pump tracks, a perimeter trail, and a skills zone with wooden features and rock gardens.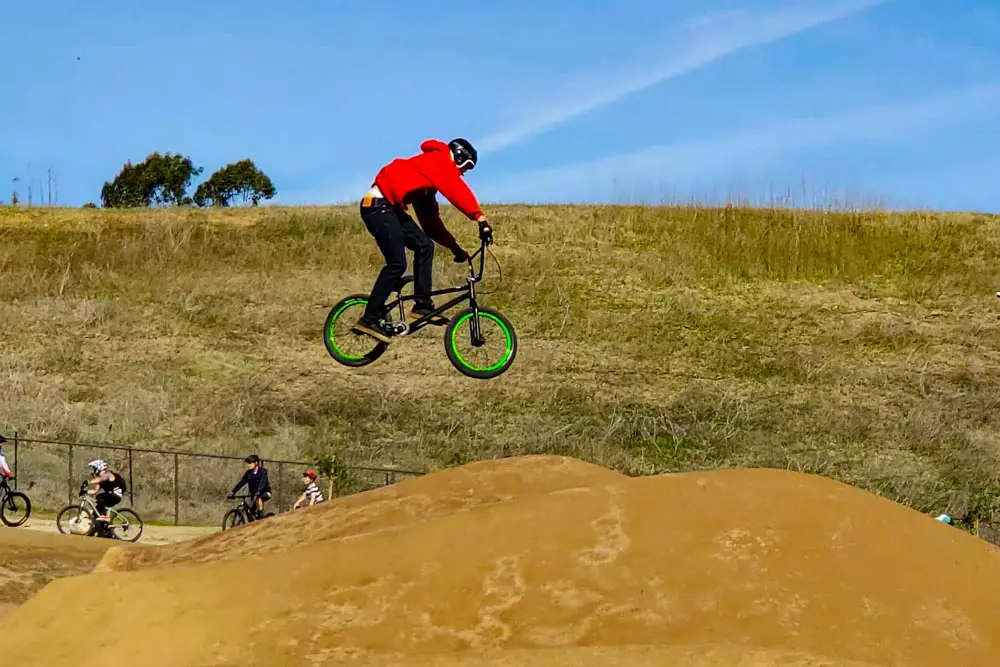 The park features several large tabletop jumps where riders can catch serious air – and pay the consequences when it goes poorly. Near the lower portion of the park, there are large wooden berms that are part of one of the flow tracks.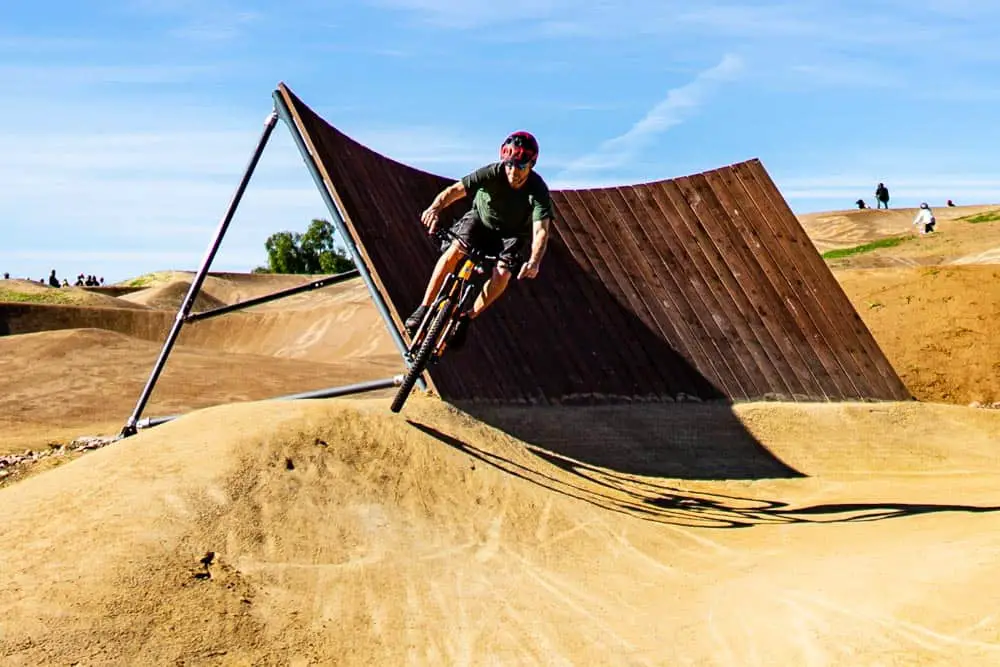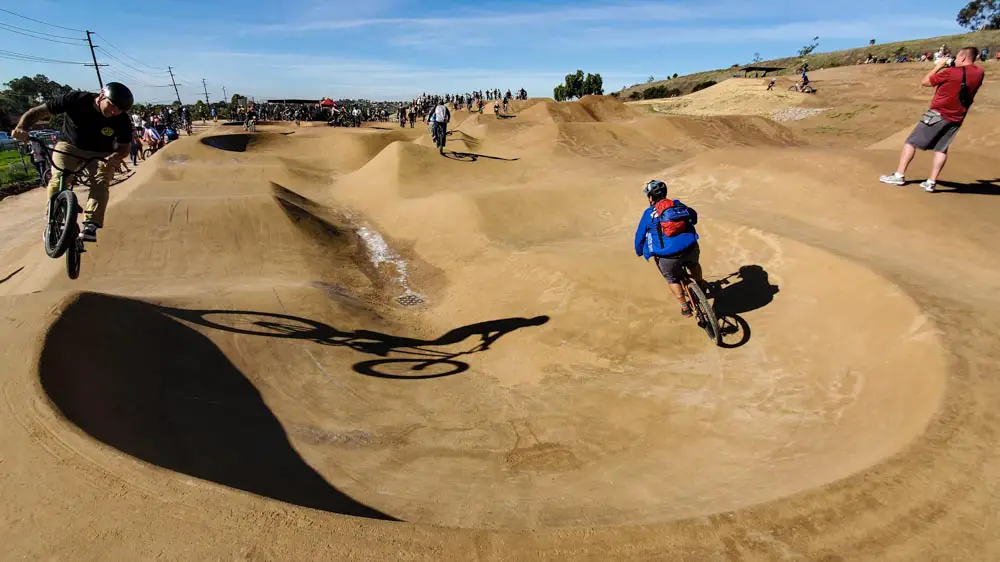 For less adept riders, there are plenty of mellower features to build and test your skills on. Sweetwater offers bermed pump and flow tracks for riders of various skill levels.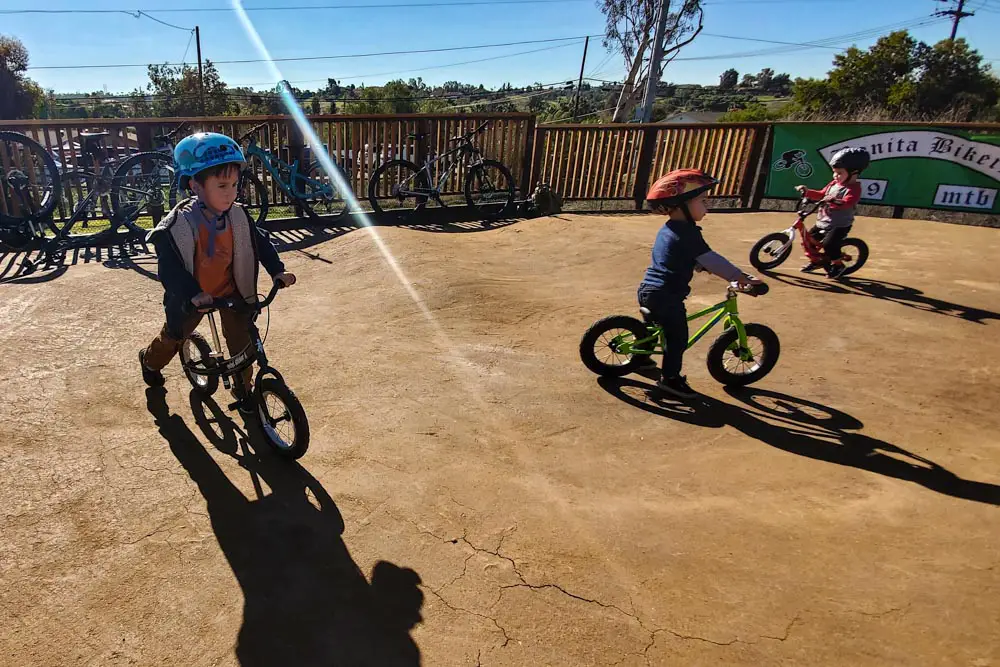 Because the park is made of sculpted dirt, it is typically closed for a while after rains to allow it to dry out and be groomed.
Helmets are required while riding the park. Ebikes and dogs are not permitted.
See Also
Check out our guide to San Diego bike parks for information on other parks in the county.