Queen Califia's Magical Circle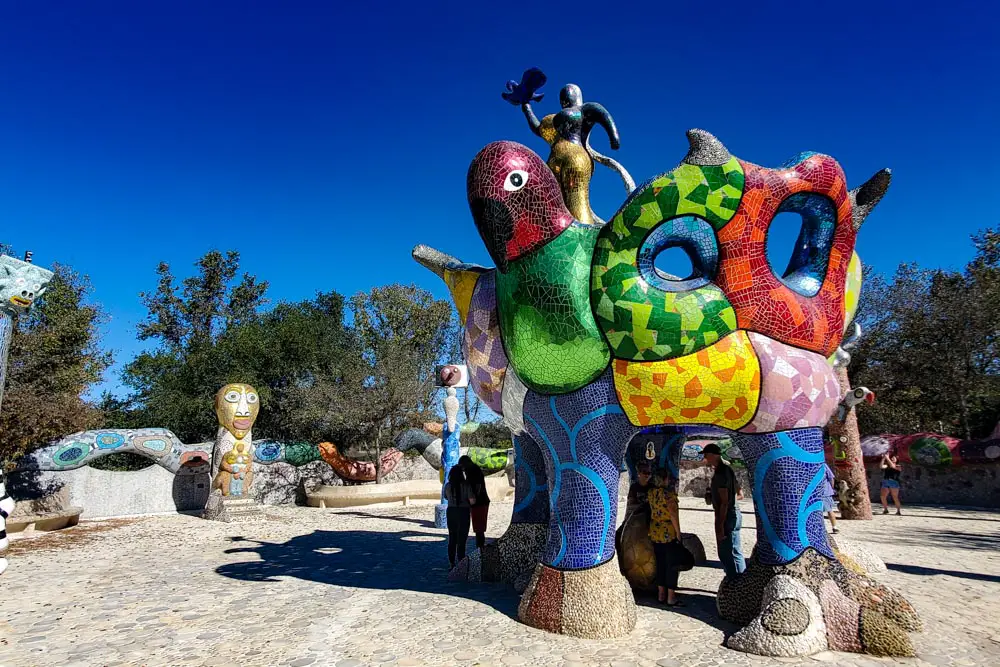 We don't typically cover art installations on Outdoor SoCal, but Queen Califia's Magical Circle is such a special and unappreciated treasure that we're making an exception.
Tucked away in an obscure corner of Kit Carson Park in Escondido, California, Queen Califia's Magical Circle is a mosaic sculpture garden created by the late French-born artist Niki de Saint Phalle.
It is the last art installation of de Saint Phalle (1930-2002), an internationally-renowned artist who spent the latter part of her life in La Jolla.
Getting to Queen Califia's Magical Circle
Queen Califia's Magical Circle is located in the Iris Sankey Arboretum in Escondido's Kit
Carson Park, around a mile from Interstate 15. Get off of I-15 at Exit 27, for Via Rancho Parkway. Go east on Via Rancho Parkway (which turns into Bear Valley Parkway) for 0.8 miles, and look for signs for Kit Carson Park.
Turn left onto Entrance Road, which brings you into the park, and follow the road for 0.2 miles. Turn right onto Castenada Drive and go 0.2 miles and look for parking. The garden is to the west of Castenada Drive, tucked away in a grove of trees about 400 feet from the road.
Normal Operating Hours
The garden is staffed by volunteers and is only open when someone is present to watch over the park and act as a docent.
| | |
| --- | --- |
| Tuesdays | 9 am – noon |
| Thursdays | 9 am – noon |
| 2nd & 4th Saturdays of each month | 9 am – 2 pm |
The Garden
The garden's secluded location in the park makes a visit feel like stumbling onto a hidden treasure and considering de San Phalle's stature in the art world, that's just what it is.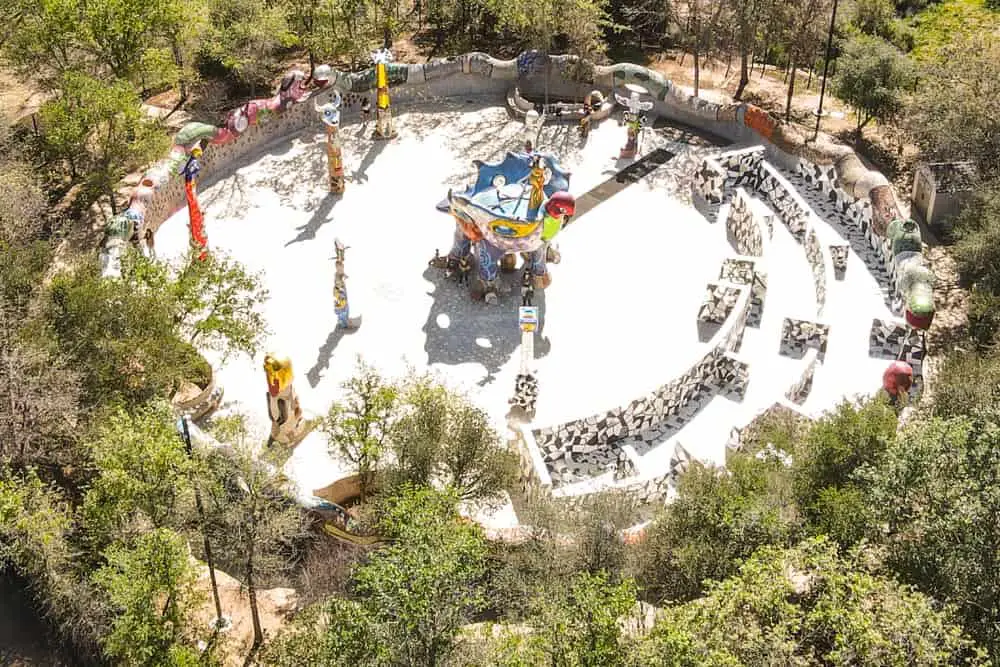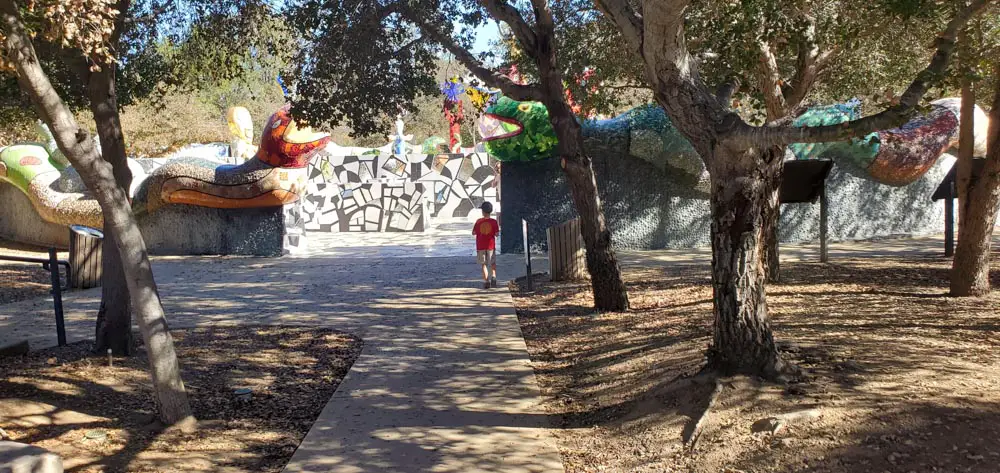 The 120-foot diameter garden is an enormous three-dimensional mosaic, featuring an entry maze and giant fantastical sculptures covered in brilliant tesserae made of glass, tile, and stone.
The sculptures were inspired by California's history and culture, including Native American culture.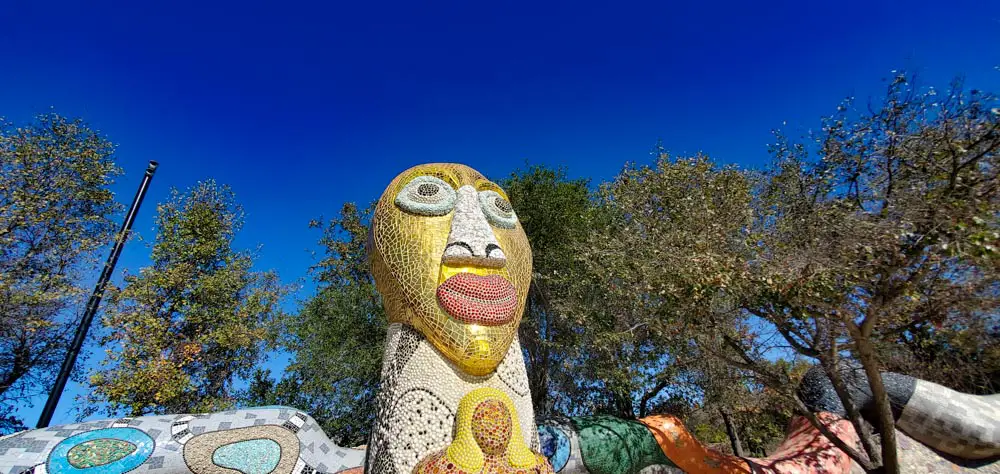 Here's a fun fact I learned from a visit to the garden: The name "Queen Califia" comes from the fictional queen of the island of California from a Spanish novel written in the 1500s-from which the US state of California and Baja California in Mexico derived their name.
The sculptures include giant serpents, and Queen Califia riding on the back of a five-legged eagle. The garden is enclosed in a 400-foot wall topped with large snakes, as well as a high metal fence to protect it from idiots.
About Niki de Saint Phalle
Niki de Saint Phalle was known for her colorful and exuberant sculptures and paintings. She was born in 1930 and started her career as a painter in the 1950s.
Her work often featured vibrant colors and bold patterns, and she became known for her large-scale sculptures, which were often inspired by nature.
Saint Phalle was also active in the feminist movement, and her work often addressed issues of gender and sexuality.