Tin Mine Canyon Trail Guide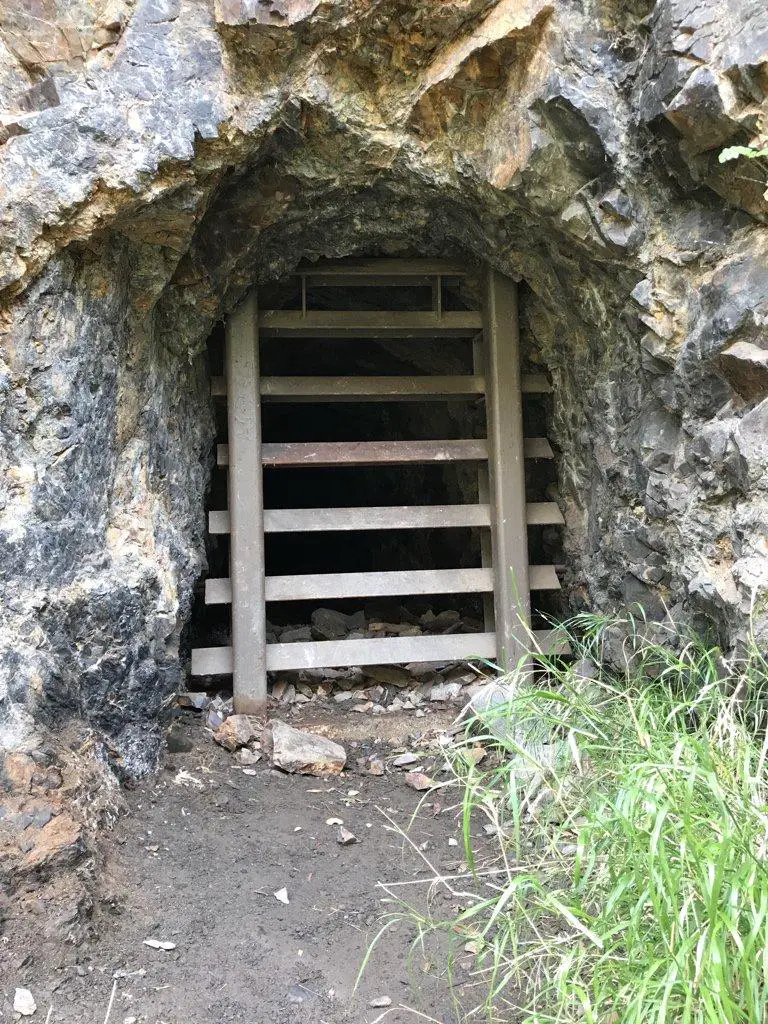 Tin Mine Canyon Trail is a 4.5 mile trail located between Corona, California, and venturing into the Cleveland National Forest. This trail is extremely popular with hikers of all levels and also families and is relatively straightforward to navigate.
Trail Details
| | |
| --- | --- |
| Trail Type | Combination |
| Difficulty | Easy to Moderate |
| Length | 4.5 miles |
| Elevation Gain/Loss | 750 feet/-750 feet |
| Trailhead Coordinates | 33.841980, -117.598385 |
| Location | Cleveland National Forest |
| Best Season | Year-round (fall recommended) |
| Topographic Map | Download |
Getting to the Trail
Getting to Tin Mine Canyon Trail is fairly straightforward. For those who prefer to rely on GPS technology, the address 'Skyline Dr, Corona, CA 92882' should be entered in order to take you to the trailhead. Keeping your route simple is always the key. Tin Mine Canyon Trail starts on the Skyline Drive Trail in Corona, CA, and has an urban surrounding to start off with but quickly becomes secluded with wide-ranging views as you follow the paved way.  
Following the GPS instructions is the quickest and most convenient way to ensure you don't get lost if coming directly from downtown LA or anywhere nearby. The trail itself can be deceiving given the trailhead surroundings on Skyline Drive but don't be fooled as it quickly becomes the secluded adventure all us hikers love once you start this awesome journey! 
Parking at Tin Mine Canyon
There is plenty of street parking available at the trailhead that is very popular with fellow hikers and will usually be quite busy, although places are plentiful and rarely full. This depends upon the day of course, as weekends are usually busier but many spots are open.
Foothill Parkway is another option for parking. No permit is required but you should be wary not to park in the 'red zone' areas which are clearly marked with red paint. All of the 'white zone' areas (there are many) are fair game and you should be able to find a spot. 
Avoid parking in the Orchard Glen residential area without a parking permit as you will likely be ticketed. Make use of the abundant street parking and plan early to avoid issues.
Tin Mine Canyon Guide
If you love mines, this is the hike for you! Tin Mine Canyon Trail is an out-and-back trail and can be enjoyed either as a one-way route or round-trip hike depending upon your preference. Boasting some stunning views along the beaten path, the trail is pet-friendly and is also a popular choice for families given its ease of access and out-and-back pathways along the hike. The hike can be completed any time of year but fall is recommended as this will deliver the best views.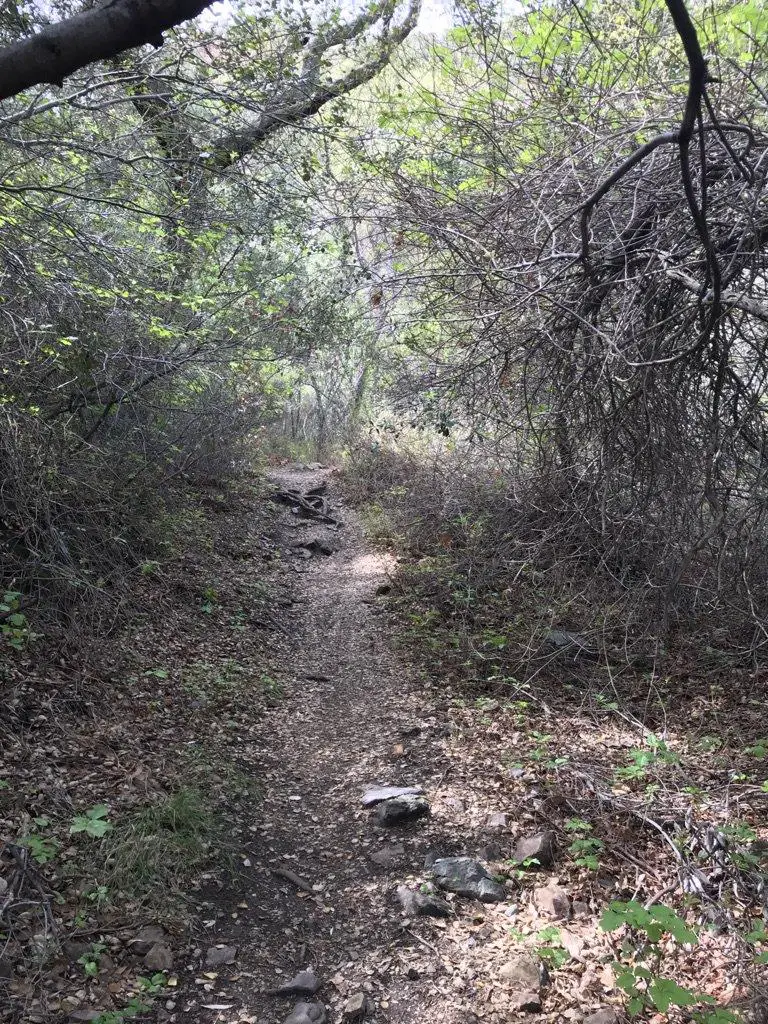 The name Tin Mine derives from the old tin mines that used to operate in the area. As such, small mines can be found throughout the route and make great spots for exploring. One way the hike is approx. 2.25 miles and round-trip is approx. 4.5 miles. The trail itself would certainly fall under the easy category and is a favorite with dog walkers and families with children given its ease of access and navigation being so close to civilization and being something of a hidden gem. 
The trail is well shaded by tall oaks and maple trees which adorn the way. The view is supplemented by a small creek that runs alongside the trail pretty much throughout except when in foraging areas. After around a mile of walking, The main canyon continues southeast, while the southwest fork branches right giving the hiker an option of either or. 
The main canyon is the most popular route and features a variety of animal life you'd expect for an area such as this, mainly birdlife, and Magpie and Ptarmigan are often spotted in the trees and skies above. The view down canyon from the ridge is the undisputed highlight of this hike and can be enjoyed roughly 0.5 miles from the official trail end, delivering a stunning view of the wider canyon that is really to be enjoyed. 
When you reach the trail end, you'd be well-advised not to attempt to use any of the other iffy bypasses which have been fashioned by keen hikers unless you're well-versed in hiking and wish to tackle the more rough edges of the trail which may even involve some crawling to navigate the terrain. However, there is plenty to enjoy on the main trail and its popularity, especially in more inclusive months weather-wise (fall is favored) is evident by the number of hikers, dog-walkers, and families often adorning the route.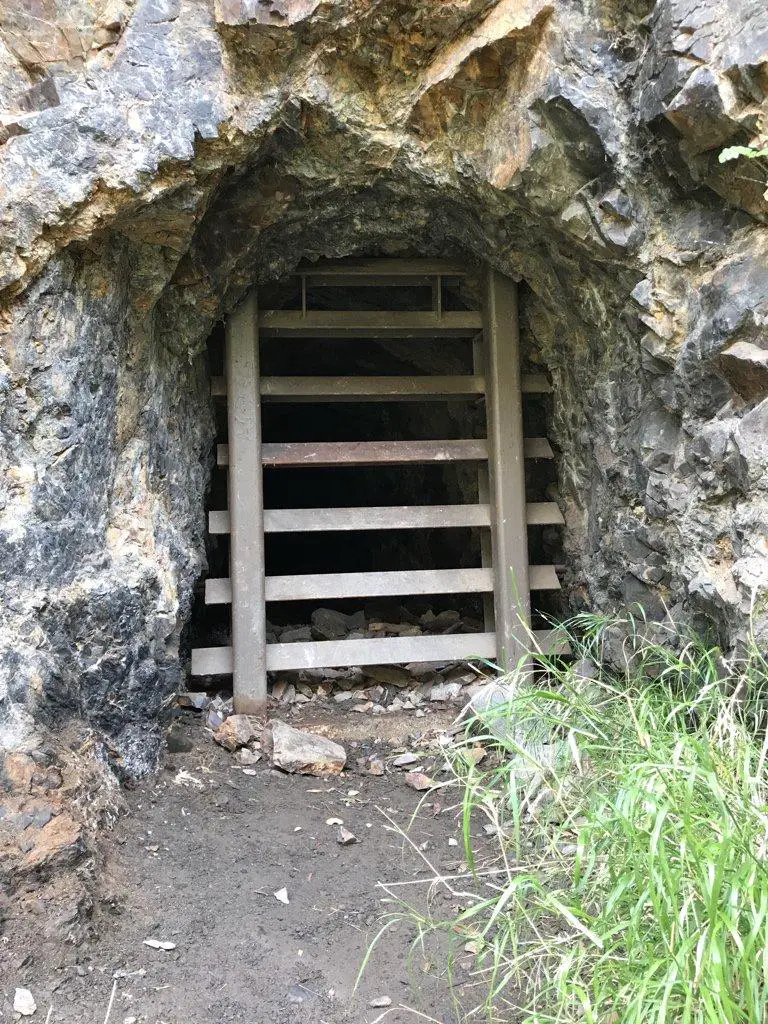 Tin Mine Canyon Trail is really one of those hikes that you have to experience yourself in order to do it justice. The misconception about trails that are so close to urban areas is that they lack something of a mystique or that faraway adventure vibe that we all seek, but that could not be further from the truth with Tin Mine Canyon so be sure to give it a try.