Wildwood Regional Park Trail Guide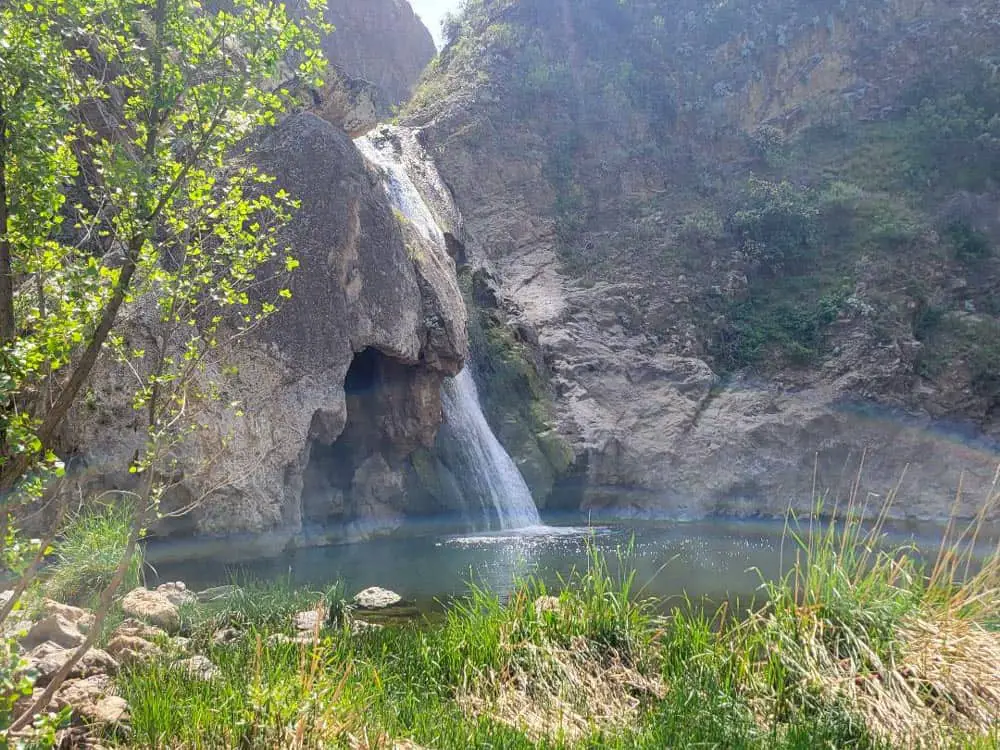 Wildwood Regional Park boasts a network of 14 well-groomed hiking, biking and running trails over 1,765 acres, which spans southern Moorpark, northern Newbury Park and western Thousand Oaks, California.
Its convenient location, year-round access and scenic beauty attract everyone from avid naturalists to casual day-hikers to families with young children, with many coming to see Paradise Falls, considered to be the park's crown jewel.
While most of the trails are wide and flat, changes in elevation can vary from 72 to 1,630 feet and trail widths can become significantly narrower in places.
Trail Details
| | |
| --- | --- |
| Trail Type | Network |
| Difficulty | Easy to Moderate |
| Length | 17 miles |
| Elevation Gain/Loss | 1,630 feet/-1,630 feet |
| Trailhead Coordinates | 34.219944, -118.903047 |
| Location | Thousand Oaks, California |
| Best Season | Year-round |
Getting to the Mesa Trailhead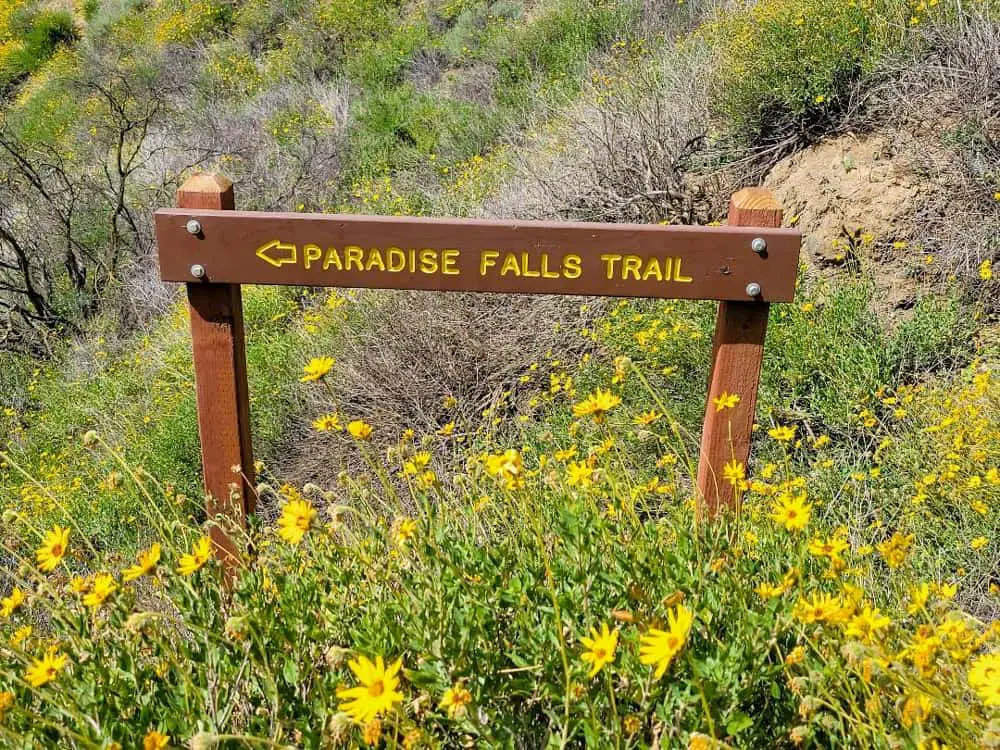 Wildwood Regional Park has a large 58-stall, no-cost dirt parking lot right next to the Mesa Trailhead. To get there, follow the US-101 Freeway toward Thousand Oaks and get off at Exit 45. If you're heading north, turn right off the ramp onto Lynn Road.
Going south, turn left. Follow Lynn Road for 2.5 miles, then turn left on Avenida De Los Arboles. Head approximately one mile to find the parking lot on your left just before the road bends and becomes Big Sky Drive.
If you're coming from the 118 Freeway heading west, follow it until it becomes CA-23 South. Travel another three miles and then take Exit 17. Make a right off the ramp and follow East Olsen Road just over three miles to Wildwood Avenue where you'll make a right.
Go less than a half mile, then turn left onto Big Sky Drive, which will end right at the parking lot entrance before bending left and becoming Avenida De Los Arboles.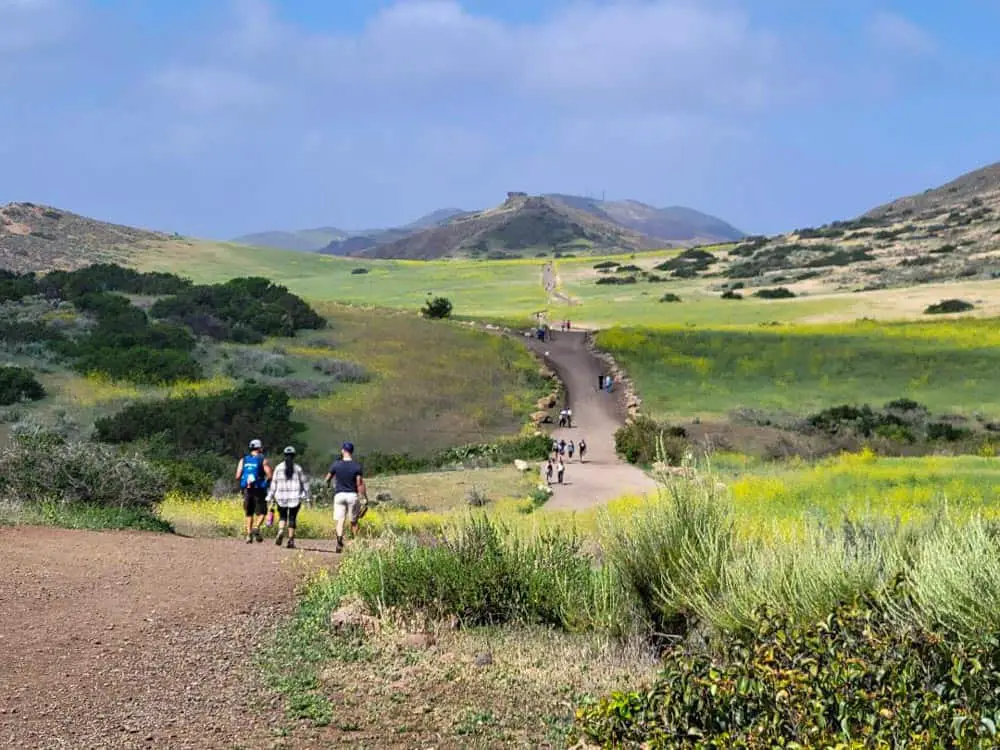 The Trail
The Mesa Trailhead features a number of signs with information about the area and maps detailing the 17-mile trail network.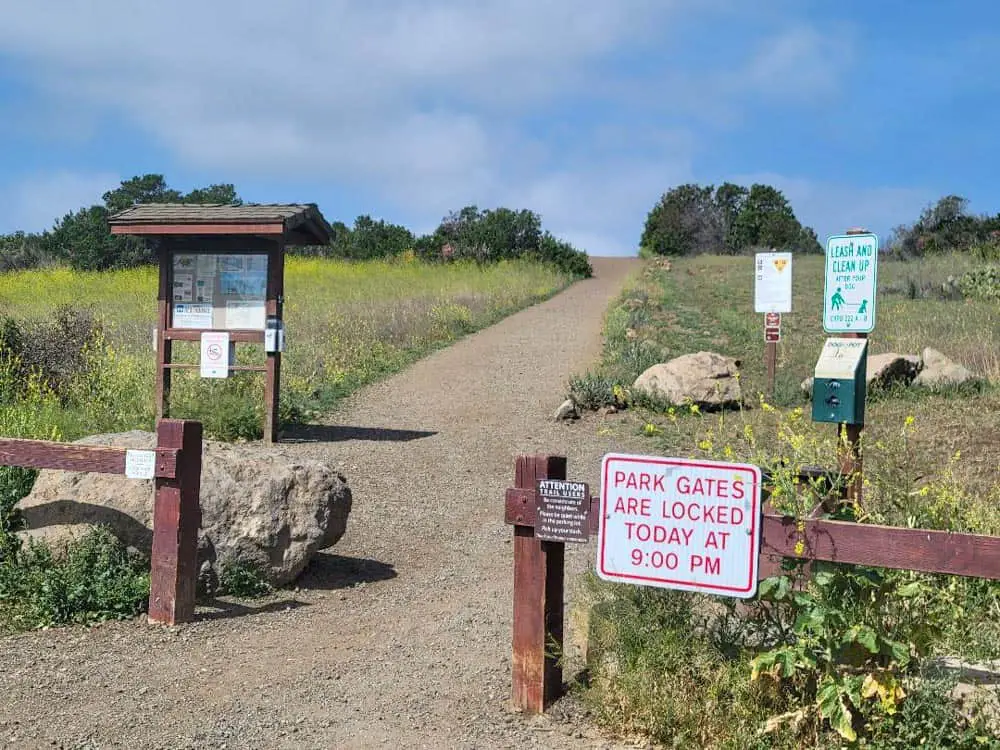 As you make your way into the park, you're immediately greeted by the spectacular Mountclef Ridge to your right, which has served as a backdrop for numerous movies and TV shows like Gunsmoke, Spartacus and Wuthering Heights.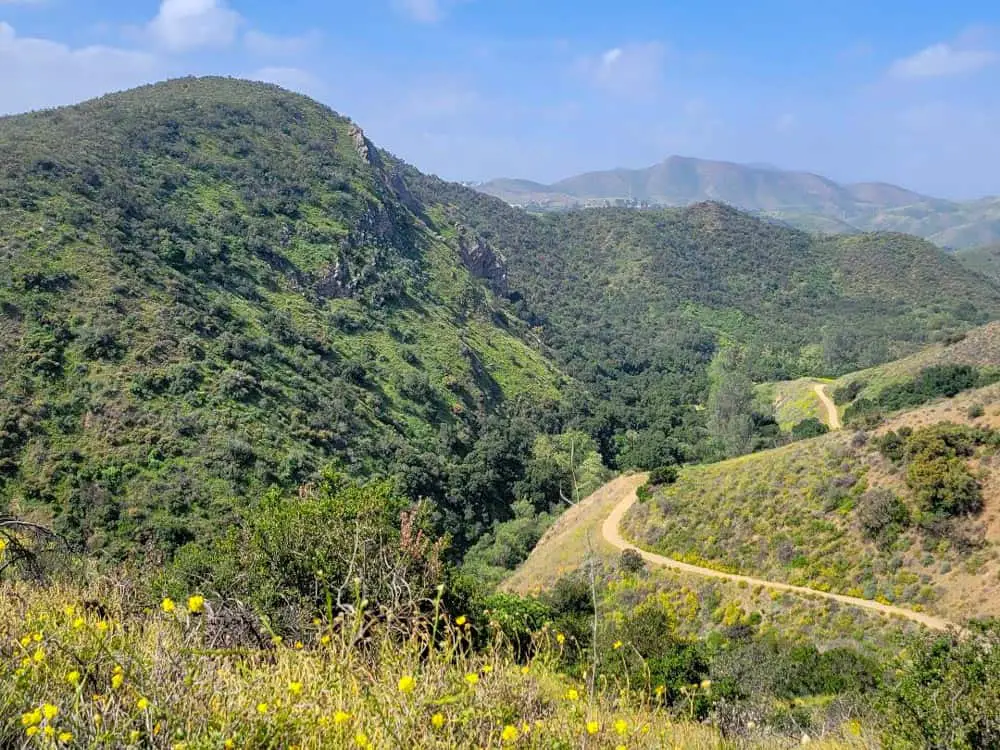 Depending on the time of year, you might also witness fields of flowers in a multitude of colors, from yellow broomsage and shortpod mustard to purple strands of hairy vetch and arroyo lupine.
Major arteries like the Mesa Trail, Indian Creek Trail and Wildwood Canyon Trail are wide enough to fit seven or eight people across and are generally free of large rocks and other obstructions. Gradual rises and dips offer modest exercise.
Offshoots like Moonridge, Lynnmere and Stagecoach Bluff Trails may narrow a bit, but generally allow room for two hikers to walk side by side. Mountain bikers, dog walkers and equestrians frequent these trails as well, and hikers are expected to yield to horses when their paths cross.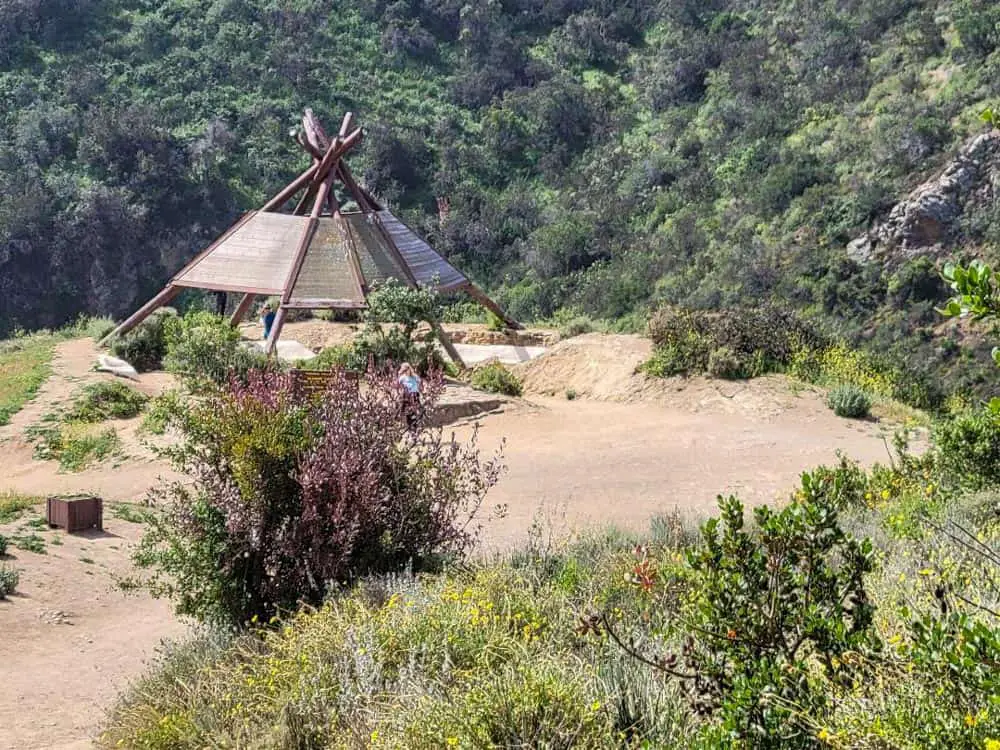 To get to Paradise Falls, you'll follow Mesa Trail less than a mile to Teepee Trail, which branches off to the left. Upon cresting a hill, you'll quickly see why it's called that: a giant wooden teepee at the base of the trail offers a shady resting spot and hosts a confluence of other trails.
From the teepee, follow the Moonridge Trail down 300 feet into a ravine where a series of switchbacks lead to the picturesque 40-foot waterfall, which cascades into a freshwater pool surrounded by natural California grassland. Various trails surrounding the falls offer numerous vantage points for photos.
Other points of interest include Lizard Rock, which sits about one mile from the trailhead and resembles a lizard's head poking out from the hilltop, and Indian Cave, a small grotto accessible by stairs about half a mile east of Paradise Falls.
Five picnic areas are scattered throughout the park, several with barbecue grills and one along the river's edge, while a few steep staircases offer more athletic types the opportunity for a sweat-inducing workout. The Meadows and Wildwood Canyon Picnic Areas also have restrooms.
Wildlife in the area is abundant. Brightly colored butterflies flitter among southern oak and riparian woodlands, prickly pear, chaparral and desert scrub.
According to the Conejo Open Space Conservatory Agency, which owns and maintains the park, 22 species of reptiles and amphibians, 37 species of mammals, and over 60 species of birds live here. This includes large animals like bobcats, coyotes and mountain lions.
Visitors are encouraged to stay on designated paths to avoid dangers like rattlesnakes and poison oak.
The park is open from 7:00am until dusk every day. The most popular hike down to the falls is about three miles round trip and should take about 75 minutes. However, give yourself four to six hours to explore all the numerous offshoots.
Spring and fall offer the best weather for hiking when temperatures average in the low to mid 70s. Humidity is typically low in the area, except during mid-summer months. While the park does have three water fountains, you're advised to bring your own water bottle.
Additional Information about the Park
The Wolf Creek Valley equestrian center borders the park and offers easy access for those on horseback. For kids, summer day camps and interpretive programs are often held in the park. In particular, the Conejo Open Space Trails Advisory Committee coordinates annual "trail education days" for local public school fourth-graders.
While picnicking is encouraged, things like hunting, trapping, swimming, camping and fires are strictly prohibited. In addition, all plant life is protected by state law and should not be picked or collected.