Best 6-Person Tent for Family and Group Camping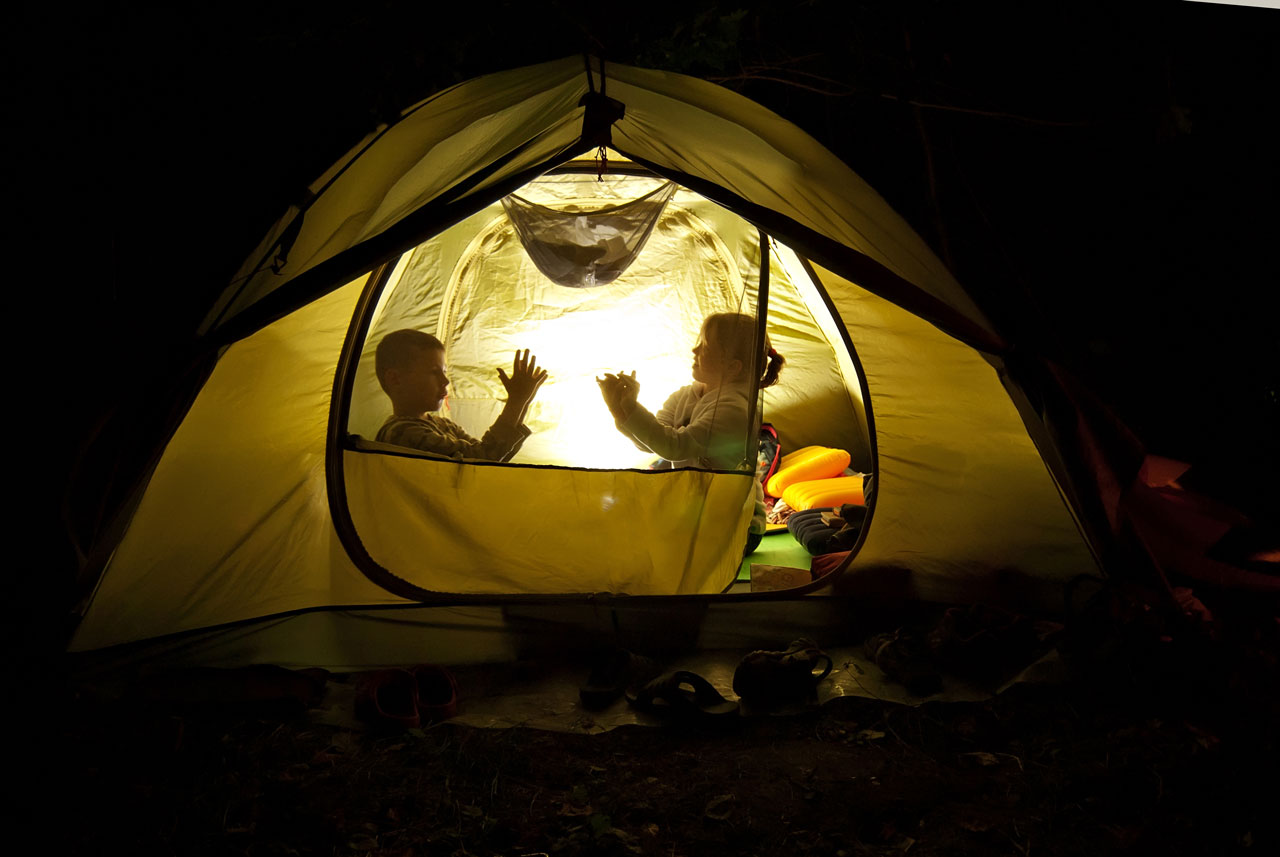 One of the strange things about tents is that they are always rated for fewer people than they can actually accommodate comfortably — in our humble opinion. So a 6-person tent is really the size that best fits up to four people unless you plan to really cram in.
Unless you are planning to do a lot of backpacking, where you'll need to carry your tent for long distances, we recommend erring on the larger side when purchasing a tent. This makes a 6-person tent a perfect size for a family camping tent for four people, maybe even five people if three of them are kids.
Our Picks for the Best 6-Person Tents
In this article, we'll share our picks for the best 6-person tents, highlighting what we think are the key features of each. We've tried to include a range of tents, from more affordable models to high-end tents design to handle extreme conditions. 
QUICKEST SETUP
Coleman 6-person Instant Cabin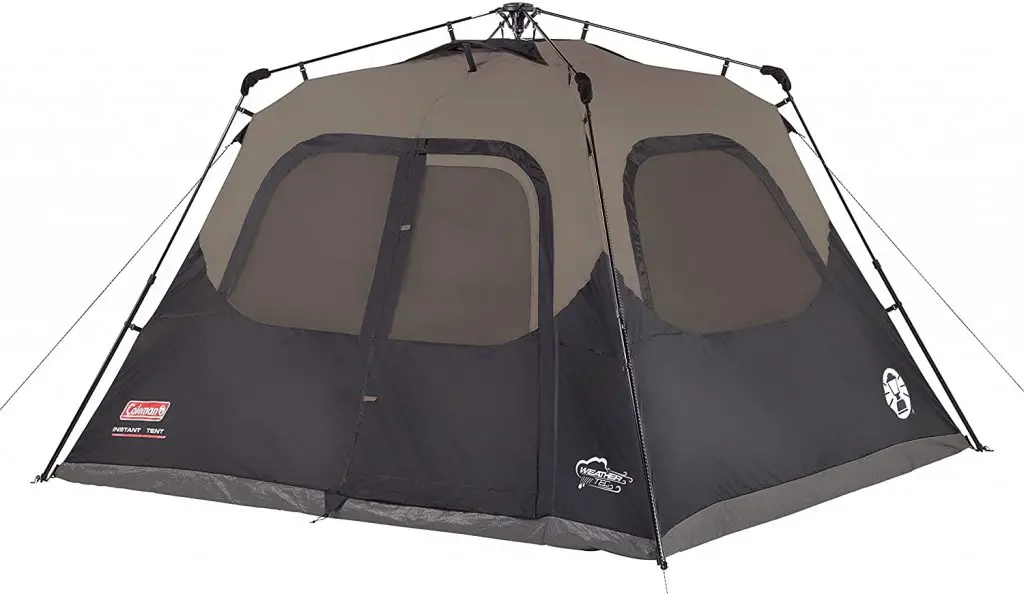 Coleman Instant Cabin series of tents are known for being easy to put up and takedown. They aren't the lightest tents out there, but the one-minute setup makes this an excellent option for a 6-person tent for car camping and overlanding. These tents have hinges and telescoping tent poles that remain attached to the tent when you fold it up. This saves you the time of having to take out and attached poles and do the reverse when you take the tent down. This is a solid product from a long-standing brand in the outdoor industry. If you camp a lot in the cold or rain, you might want to consider a higher-end tent such as the REI model noted below.
Doors: 2 doors
Weight: 29 lbs 14 oz
Pole materials: Steel
Floor area: 90 square feet
Peak height: 72 inches
Seasons: 3 season
BEST ALL SEASON
REI Co-op Base Camp 6 Tent
The REI Co-op Base Camp 6 Tent is a great option if you camp during multiple seasons of the year. While not all tents are capable of handling all 4-seasons, this one strikes a nice middle-ground between summer airiness and winter protectiveness. For its size, the tent is relatively lightweight at around 20 pounds. This is a high-quality tent from one of the most respected outdoors gear makers. It's not the cheapest tent, but it's good value for the money.
Doors: 2 doors
Weight: 20 lbs 10 oz
Pole materials: Aluminum
Floor area: 84 square feet
Peak height: 74 inches
Seasons: 3-4 season
SUV TENT
Rightline Gear 6-Person SUV Tent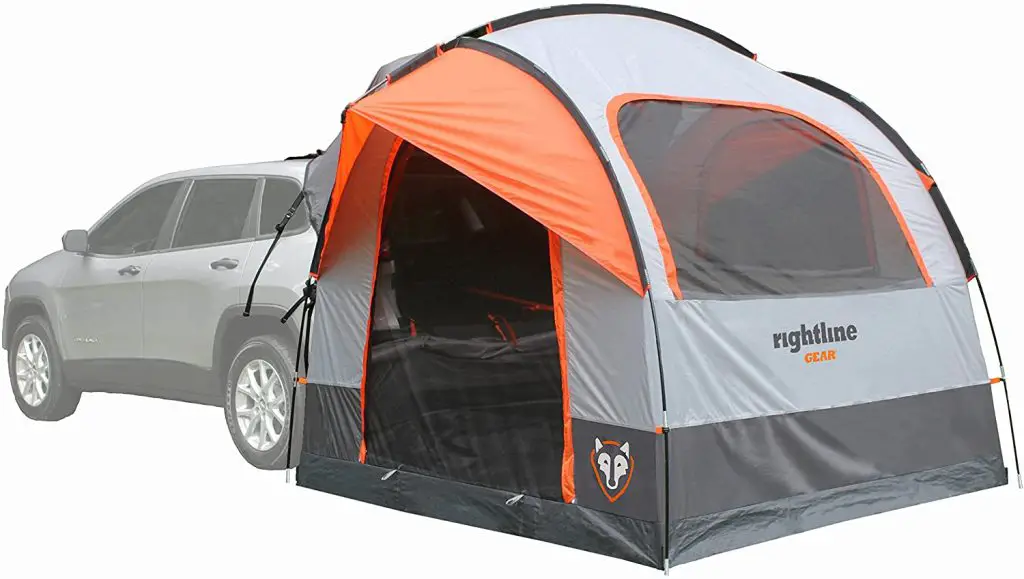 An SUV tent that connects to the back of your vehicle allows you to easily access cargo in your vehicle and takes advantage of your car as a sleeping area. The 6-person SUV from Rightline Gear is a good option if you're headed in that direction. It's called a 6-person tent in the assumption that two people sleep in the car and the others in the actual tent. There are a number of SUV tents available online, but many are of dubious quality. Rightline, on the other hand, has a reputation for making good quality products. This tent can fit over the back of a smaller SUV or even over the back of a pickup truck with a cab on it.
Doors: 1 door
Weight: 20 lbs
Pole materials: Fiberglass
Floor area: 64 square feet
Peak height: 86.4 inches
Seasons: 3-4 season
How to Choose a Tent
When shopping for a tent, there are a few factors to keep in mind (beyond the price). Below, we've outlined some of things you should consider when picking a tent.
Capacity
Tents are rated for how many people they can comfortably sleep. Unless you are a hardcore backpacker and weight is a serious issue, we recommend erring on the side of a larger tent than the rating would suggest.
If you ever tried sleeping six people in a 6-person tent, you'll realize that it's often extremely "cozy." Also, a larger tent will give you room for stowing gear in the tent, which can be helpful. Another thing to look for are tents with large vestibules, which can serve as a place to stow gear at night outside of the main tent. Very large vestibules can even serve as an extra sleeping area in a pinch.
Portability
The size and weight of a tent when it's packed up dictates how difficult it is to pack and carry. If you are car camping and don't need to lug the tent around in a backpack, it's less of a concern, but a really large tent can take up a lot of space in your vehicle. If your planning to backpack, where you'll need to carry the tent in your pack for long distances, look for the lightest and most compact tent you can find (as long as it will fit everyone and protect you from the elements). 
Weatherproofing
Most tents will come with a season rating. The critical distinction here is that a 4-season tent is designed for use in winter conditions, while a 3-season tent won't stand up to extreme winter weather. If you are planning to camp in the cold a lot, or in a place where you expect a lot of wind and precipitation, it's worth investing in a 4 season tent. The trade-off is that they tend to be more expensive, heavier, and have less ventilation, but they are typically better water-sealed, sturdier, and more durable overall.