Idyllwild Mountain Biking Guide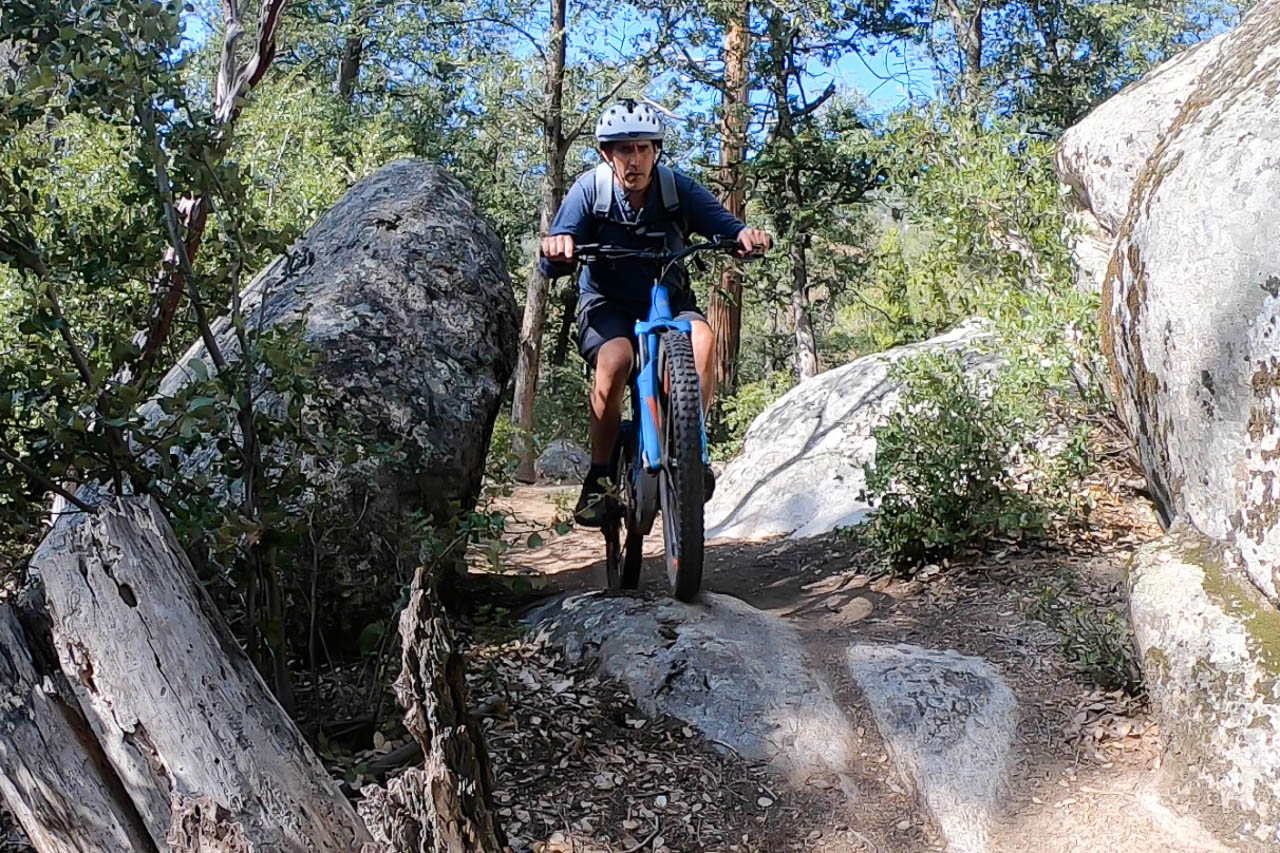 The Southern California alpine town of Idyllwild offers a range of mountain biking trails, from beginner cruises to white-knuckle downhill runs that will appease gnar hounds.
For convenience, variety and quality of trials, Idyllwild offers some best mountain biking and hiking trails in Southern California.
The Hub Trails
The most popular mountain biking trails in Idyllwild are found at The Hub, a network of trails located in San Bernardino National Forest, just a few minutes from downtown Idyllwild. The trail network is easily accessible from town and is the main zone for people looking to sample the flavor of trails in Idyllwild.
To get there from downtown, head southwest on Route 243 (the main road into town) for .7 miles and turn right onto Tollgate Road. Drive for about 2 miles and look for a dirt pull-off (GPS: 33.733706, -116.750694) just past the Idyllwild Arts Academy. This is a great place from which to start exploring the trails.
The network of trails at the hub is so complex that it's difficult to describe any individual trail. It's also difficult to find maps of the trail system and there are no trail signs. A now-closed bike shop in town used to sell maps (see below), but chances are they are outdated by now as the system seems to evolve at a fairly rapid pace.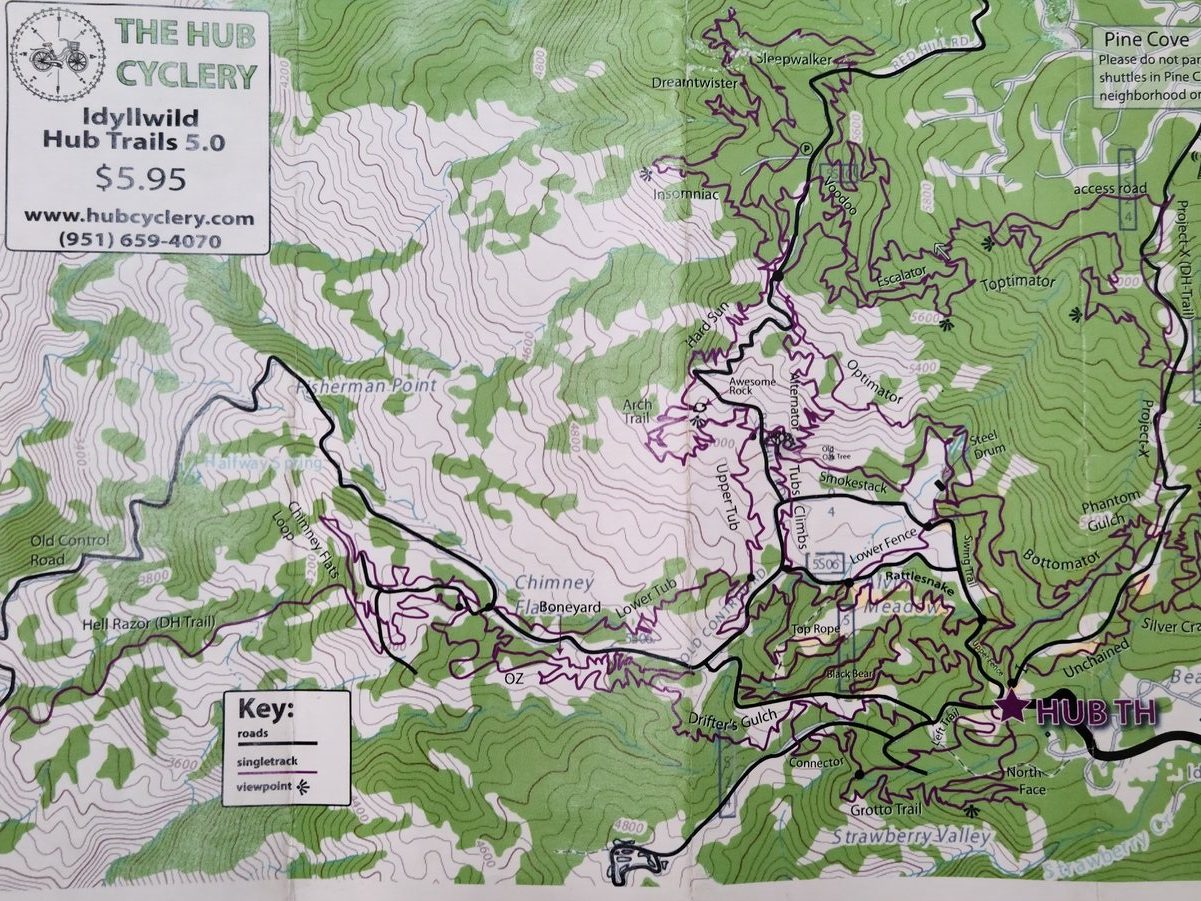 One tactic is to search Strava to find out routes that other riders have recorded. Or you can do what we did and just show up and start exploring. We'd recommend bringing a topo map and some kind of GPS navigation device so you have a general idea of where you are in relation to the trailhead. You can also ask other riders at the trailhead for their recommendations. The Mountain Bike Bill website offers some great guidance as well.
Hurkey Creek Trails
In addition to The Hub, a number of other mountain bike trails wind through the mountains and valleys southeast of Idyllwild. These trails, which can be accessed from Hurkey Creek Park, range in difficulty from relatively easy to difficult runs down steep, rocky slopes.
Like The Hub trails, this trail network isn't particularly well documented. A few of the more popular trails include Coyote Run Fire Road, Tunnel of Love, Johnson Meadow, Exfoliator, and Rage through the Sage.
You'll find a number of routes documented on the Mountain Bike Project. An article on High On Mountain Biking also provides some good intel.