Greer Ranch Mountain Biking and Hiking Guide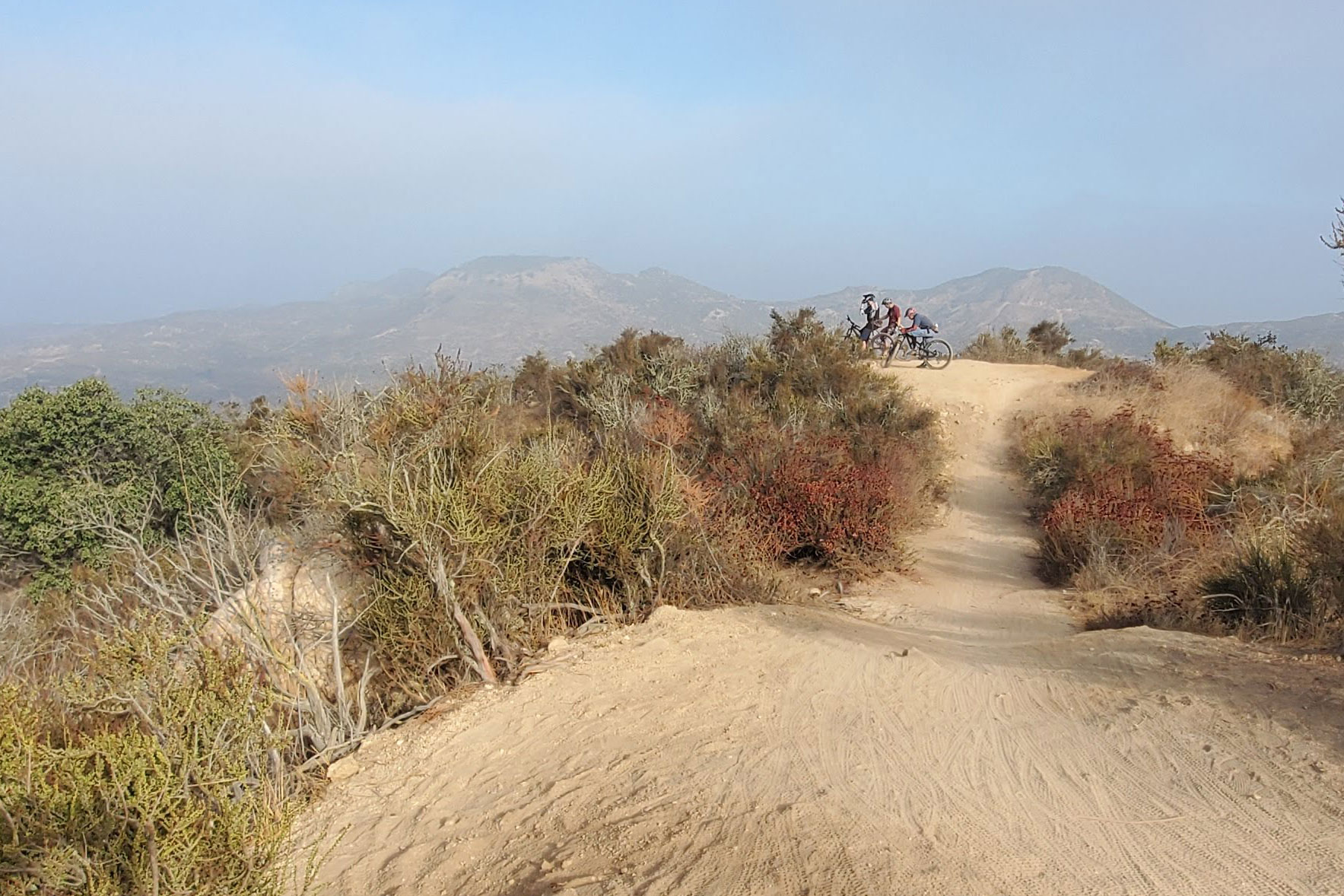 Grear Ranch is a 200-acre privately owned open space area in Menifee, California, covered in a network of hiking and mountain biking trails.
Many of the trails have been groomed for mountain biking, feature berms and jumps, making this a destination for mountain bikers from all over Southern California. 
The trails are also popular with hikers. If you are hiking, avoid the trails that are popular with mountain bikers, especially Distortion, Jumping Mouse Trail, and Overdrive. 
The information in this guide is for informational purposes only. We use Gaia GPS for mobile devices and also bring high-quality printed topographic maps while in the backcountry, and recommend you do the same.
Getting to Greer Ranch
Greer Ranch is located between San Diego and the Inland Empire. Take the off I-215 in Menifee, heading east on Scott Road, and take an immediate right on Antelope Road.
After one mile, turn right onto Keller Road and cross under I-215, then take a left on Scenic View Drive. The trailhead is about 1000 feet from the turn. You can park anywhere along this road.
Greer Ranch Overview
On weekends, the trails attract riders from both San Diego and the Los Angeles area. Don't expect to be riding alone. During the week, you're more likely to find relative solitude.
Greer Ranch is most popular in the cooler months from October to May, as the area regularly soars to over 100 degrees in the summer months.
Trails Include:
Jumping Mouse
215 Enduro
Overdrive
Distortion
Towers
Monk Dog
Double D
Access to the area is from Scenic View Drive, which parallels I-215, where it ends at a gate (GPS: 33.622075, -117.171672). There is lots of parking along the road near the trailhead.
There is also a parking lot just on the other side of the 215, at the intersection of Keller Road and Antelope Road (GPS: 33.627331, -117.170665).