San Diego Yurt Guide: Where They Are and How to Rent Them
Part tent, part cabin, and originally used by nomads on the Mongolian step, yurts evoke a unique sense of adventure.
Fortunately, if you live in San Diego or happen to be visiting, you don't have to travel to Asia to stay in a yurt. There are a number of yurts for rent around San Diego's backcountry, a few of which are spotlighted below.
Baileys on Palomar Yurts (Palomar Mountain)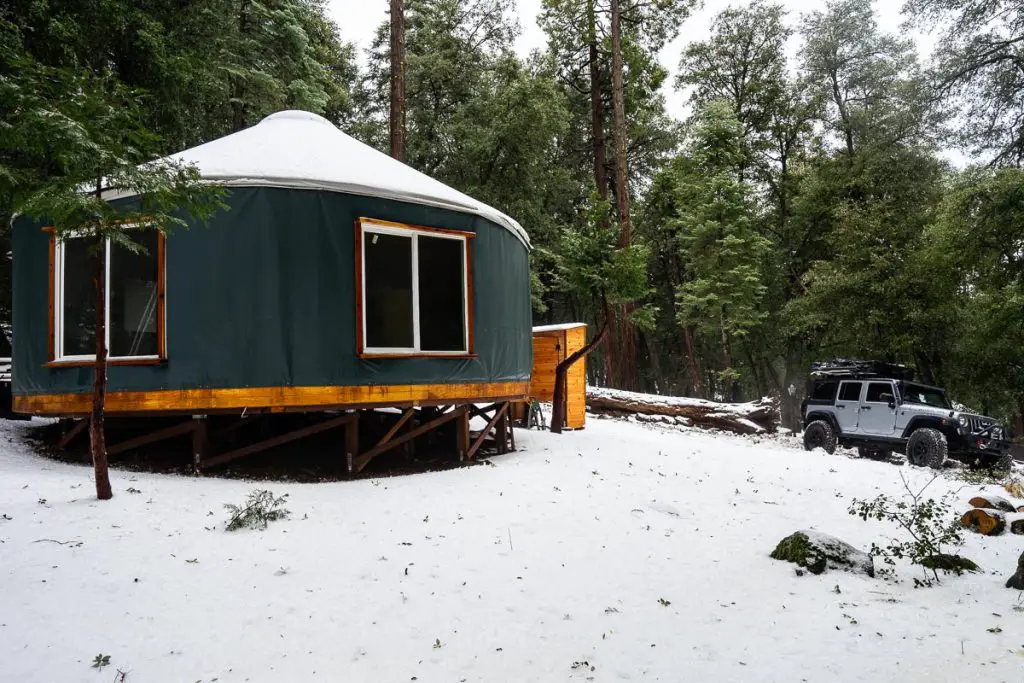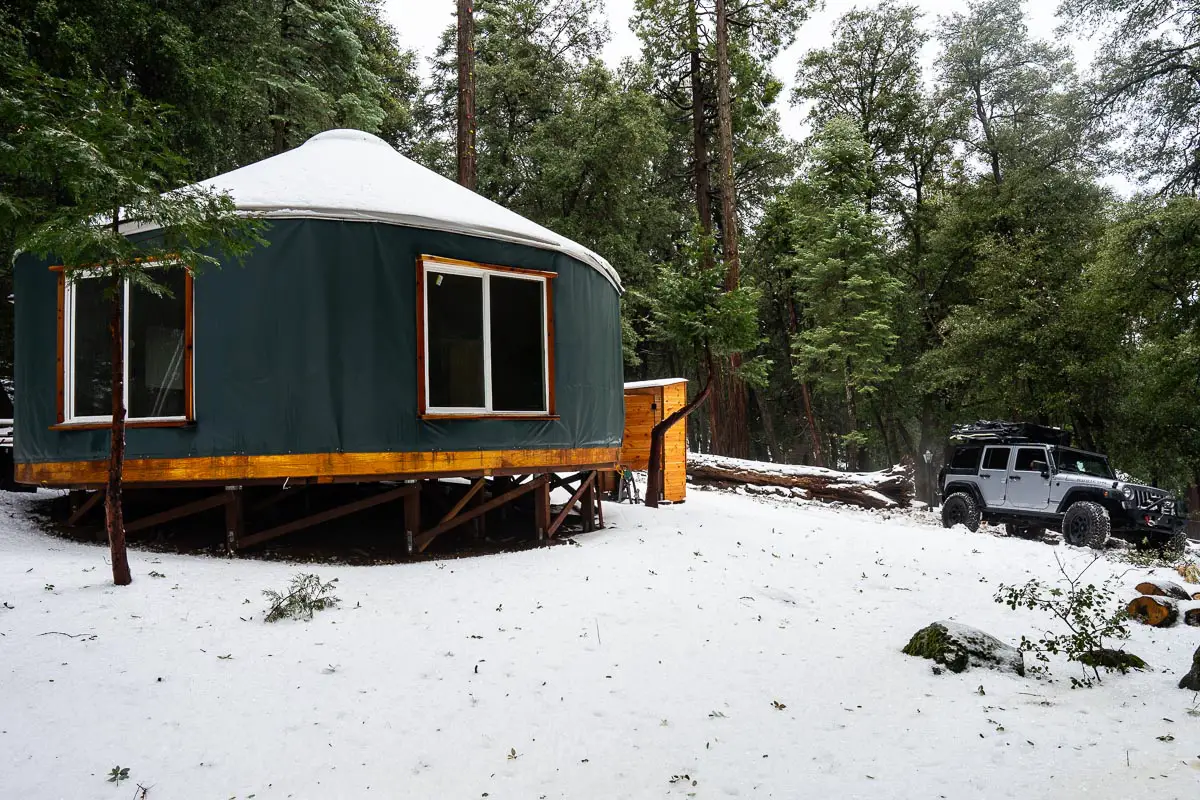 Bailey's Palomar Resort is a rustic retreat on top of Palomar Mountain that in recent years has added yurts to its mix of cabins, tent cabins, and quonset huts.
Bailey's is a popular destination in winter when storms bring snow to San Diego's mountains, as well as a great place to escape the lowland heat during the warmer months. By our last count, Bailey's offers 11 different yurts for rent in two different areas of the resort.
Stallion Oaks Ranch Yurts (Descanso)
Stallion Oaks Ranch in Descanso is a secluded campground and retreat venue located about 45 minutes from downtown San Diego. It is situated on 243 acres in a mountain-residential area and is nestled against the Cleveland National Forest and offers excellent views of the surrounding area. The property boasts a variety of walking trails, a walk-around lake, and meditation spots that are ideal for relaxation and reflection.
The ranch offers a range of accommodation options, including five 16-foot yurts and one 24-foot yurt, which are named after different types of trees. The yurts can sleep up to six people each and feature three bunk beds, but guests must bring their own linens. Additionally, the site has twenty tent sites located near the common areas.
Tijuana River Valley Regional Park Campground Yurts
The Tijuana River Valley Regional Park Campground is a 79-acre campground situated below Spooner's Mesa, in the southwestern corner of San Diego. The campground offers views of the valley and connects to over 20 miles of trails for hikers, bikers, and equestrians.
The campground contains a nature education center, 51 primitive campsites, and is the first county campground to offer yurts, which can accommodate up to six to ten people.
This is a great place to explore the Tijuana River Valley, a unique and diverse ecosystem that is home to many sensitive species, including more than 340 bird species as part of the Pacific Flyway.
Yurt Origins
Also known as gers, yurts have their origin in the nomadic cultures of Central Asia, particularly Mongolia. These portable, circular dwellings were traditionally used by nomads for thousands of years due to their ease of assembly and disassembly, as well as their ability to withstand harsh weather conditions.
The structure of a yurt consists of a collapsible wooden frame, typically made of latticed wood, and covered with felt, canvas, or other materials. The circular shape of yurts is believed to have been inspired by the natural form of a bird's nest, which provides excellent insulation and stability.
Today, yurts are still used by nomads in Central Asia, but they have also gained popularity as unique and sustainable accommodations in many other parts of the world, particularly in outdoor camping and glamping settings.
Other San Diego Camping Guides