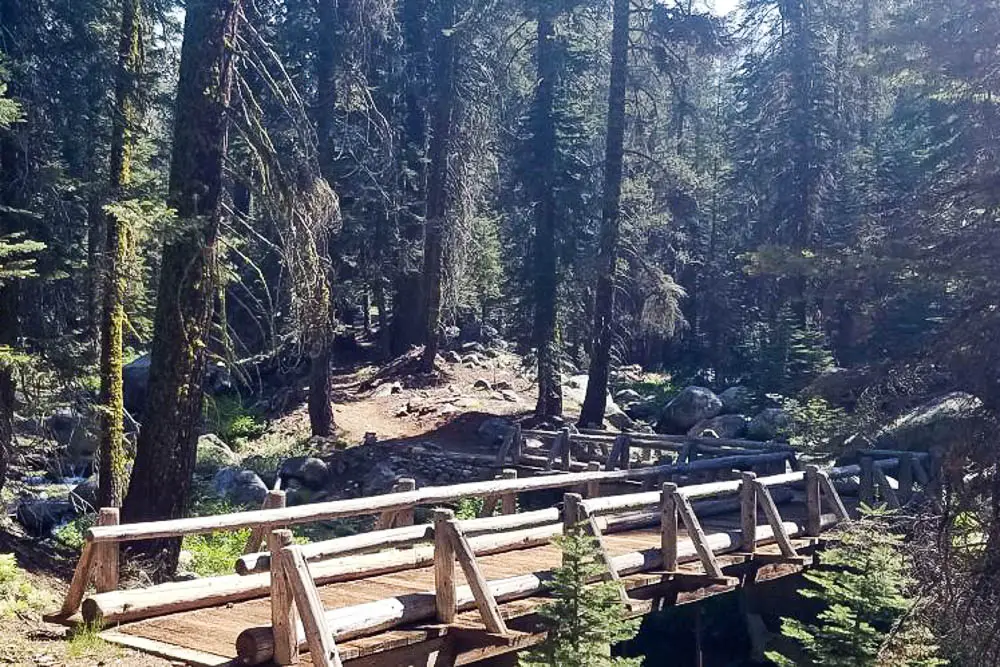 Wuksachi Trail is a secluded 3-mile end-to-end forest trail that runs between Sequoia National Park's Wuksachi lodge and the Lodgepole Campground in Sequoia National Park. It connects with the Twin Lakes Trail, connecting the lodge to the High Sierra backcountry.
Trail Details
Trail type: End-to-end or out-and-back
Difficulty: Easy
Length: 3 miles
Elevation gain and loss: 200 feet, -200 feet
Trailhead Coordinates: 36.612564,-118.751289
Location: Anza-Borrego Desert State Park
Season: May – Oct
This is a quiet trail that's often overlooked, due to the wealth of short hikes in the area. It's a great way to spend a morning. You can hike from Wuksachi Lodge to the Lodgepole area, eat lunch, and ride the shuttle back (in summer), or vice versa.
Wuksachi Lodge is located at an altitude of 7,200 feet, so you'll be hiking at a somewhat high altitude. Keep that in mind and take it easy, as your body may be struggling a bit with the thinner air.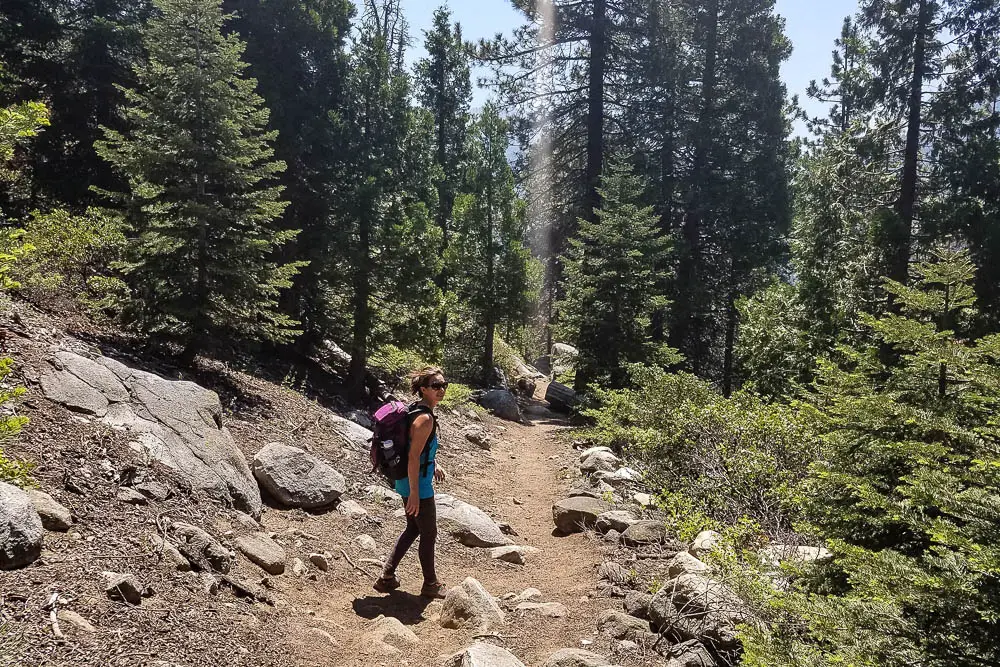 The hike climbs some moderate hills but is mellow enough to make a nice family hike. When we hiked it, my young son walked part of it and spent the rest of the trek on my back in a backpack seat.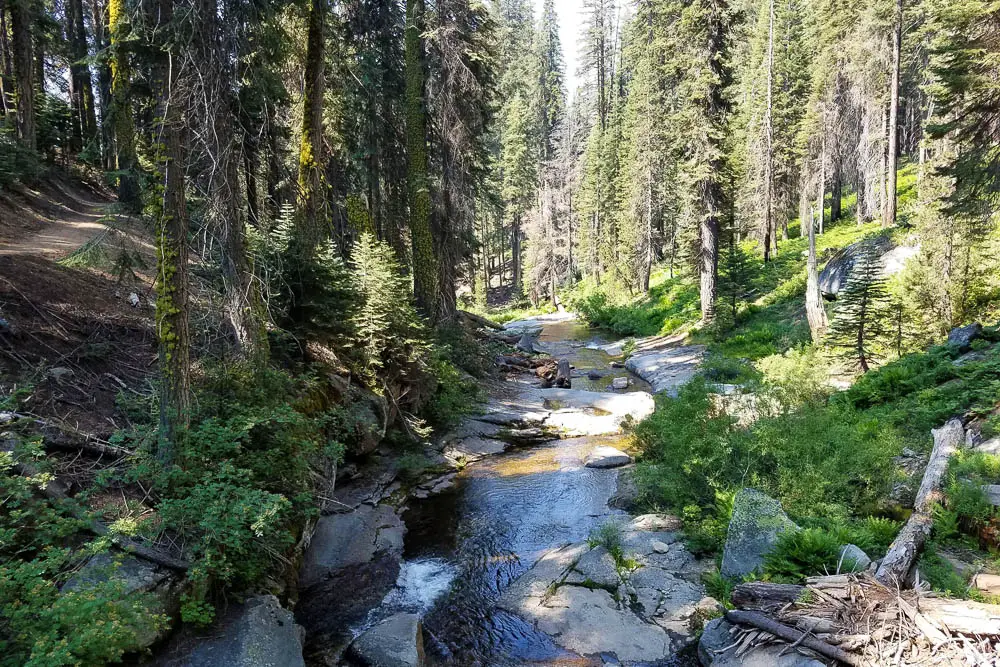 The trail is lined with ferns and crossed to creeks Clover Creek and Siliman Creek on wooden bridges. These bridge crossings are a real treat as you emerged from the fern-lined trail into the sunlit opening in the forest canopy.
After Siliman Creek, the Wuksachi Trail intersects with the Twin Lakes Trail, which you follow north (left) for a moderate 2.6 mile (one-way) hike to Cahoon Meadow.
In spring and early summer, this meadow can be covered in wildflowers. Turn south (right) toward the Lodgepole Campground, where you can catch the Purple Route 3 shuttle back to the Wuksachi Lodge (summer only).
Getting to Wuksatchi Trail
Go past Wuksatchi Lodge to the furthest northeast parking lot in the Wuksachi area. You can also walk to the trailhead from the lodge, using the network of trails right next to the lodge. The trailhead is located at the far end of the parking lot. There is a park service map located at the trailhead.