Bluff Lake Reserve Loop Trail Guide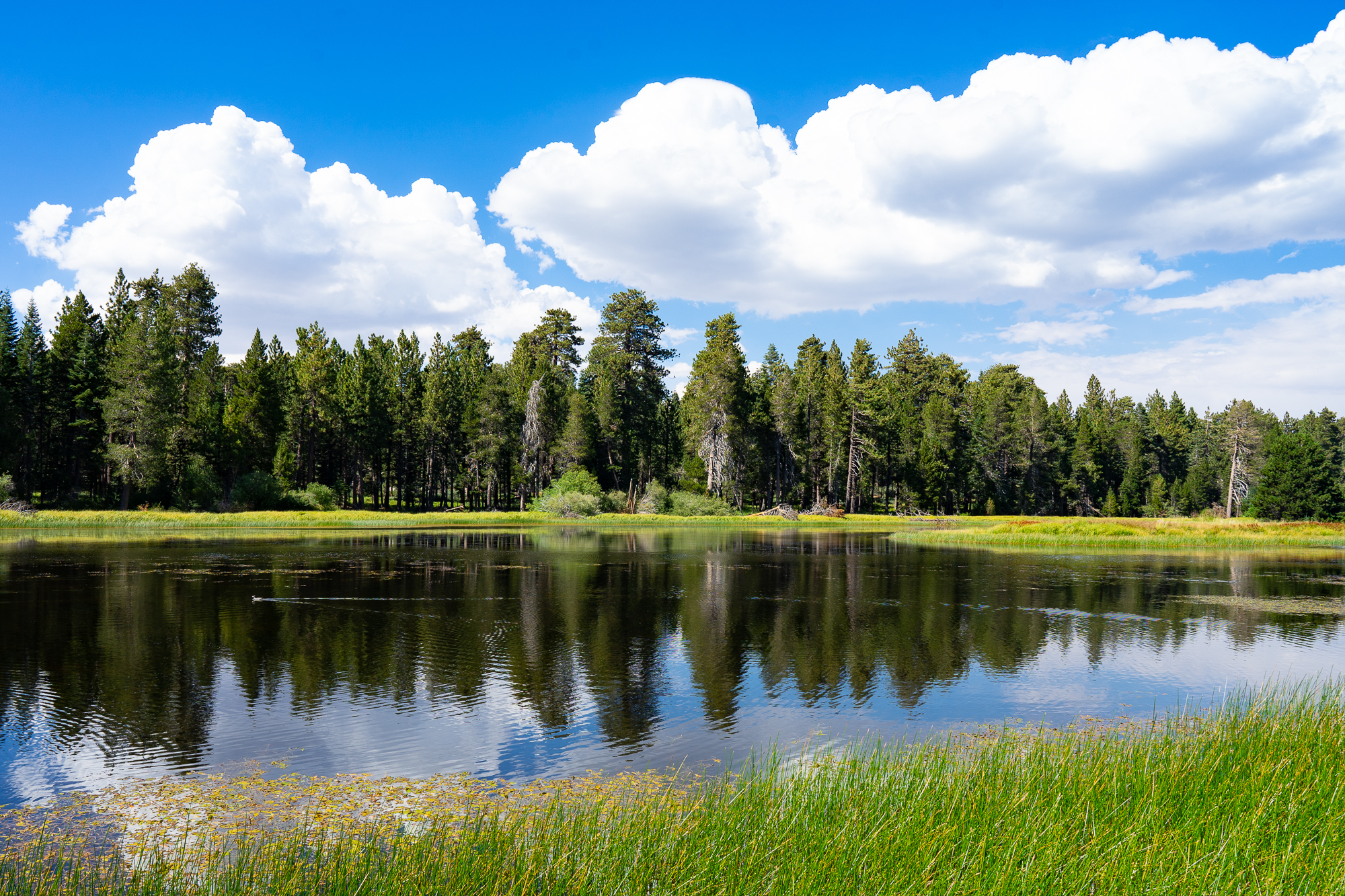 Bluff Lake Reserve Loop Trail is an easy two-mile loop around a scenic alpine lake in San Bernardino National Forest, located a short drive from Big Bear Lake.
This secluded trail passes through tall stands of lodgepole pine, Jeffrey pine, and white fir, and offers terrific views of the lake, alpine meadows and rocky outcrops. The area, is typically open from May 1 to November 1 each year, is a nice day excursion when staying in the Big Bear lake area.
Trail Details
Trail type: Loop
Difficulty: Easy
Length: 2 miles
Elevation gain and loss: 50 feet, -50 feet
Trailhead Coordinates: 34.223660, -116.965441
Location: Big Bear Lake, California
Season: May – November
Getting to Bluff Lake Reserve
Bluff Lake Reserve is located about a 4-mile drive from Big Bear Lake at an elevation of 7,600 feet. The drive brings you along windy and secluded mountain roads to a trailhead about a 1,000 feet from the lake.
To get to the trailhead, start at the intersection of Big Bear Boulevard (Rt 80) and Mill Creek Road, near the Alpine Slide at Magic Mountain on the western side of Big Bear Lake. Take Mill Creek Road for a little over one mile, where you'll see signs for Cedar Lake Camp.
Bear left at the fork and continue for another 2.9 miles until the road ends at a tee. Turn right, and go 0.3 miles until you see a dirt road heading to the left (GPS: 34.223675, -116.965382). Follow this for around 1,000 feet to a small dirt parking lot that will fit 3 or 4 cars. The trail begins here.
If there isn't any parking, you can find parking along the upper road and then walk down to the parking lot area.
Alternatively, when you come to the tee at the end of Mill Creek Road, you can head left and go 0.4 miles to Bluff Lake Road. You can park near this intersection and follow Bluff Lake Road for a little over half a mile to a trail across a marsh that will bring you to the lake. This is a good alternative if you are looking for a bit of a longer hike.
The Trail
The trail around Bluff Lake Reserve offers hikers a little bit of everything: striking scenery, rare mountain meadow and marsh ecosystem, plenty of native animals and rare plants, and a touch of the lakes human history.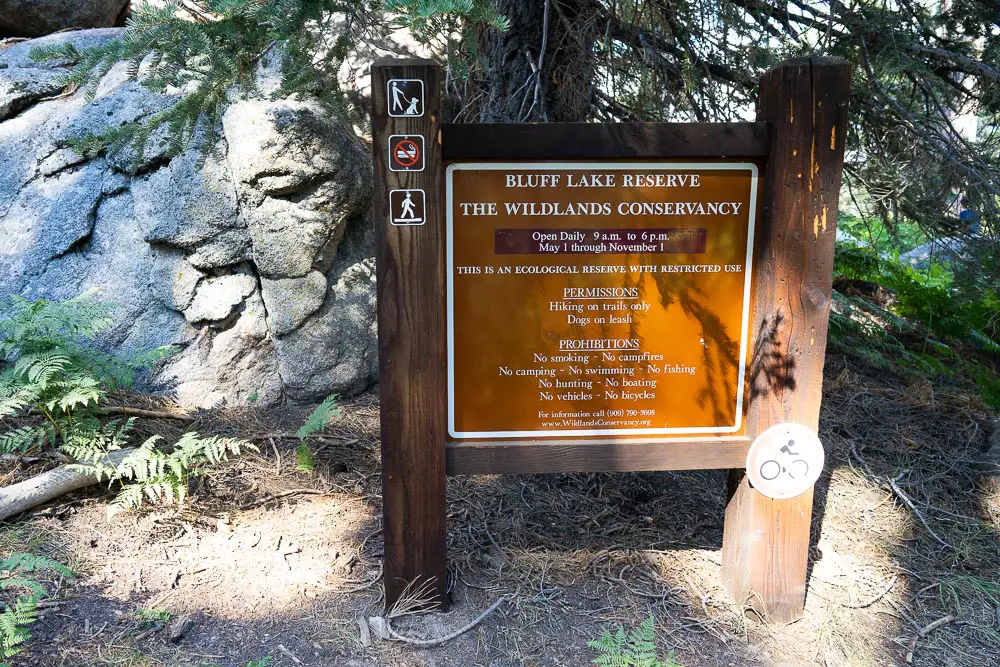 If you are taking the shorter loop, trailhead begins near the small dirt parking lot, near a wood cabin built in the 1880s and the stone foundation of a house built by a man named James S. Edwards, who bought the land 1921. From here you can go either way around the lake.
Heading south (left), which will bring you clockwise around the lake, the trail crosses an open meadow, which contains numerous species of sedges, wire grass, and other native grasses.
After around 1,000 feet, you'll come to Bluff Lake Road. This is where the alternative trailhead connects with the loop trail.
Head west (right) on Bluff Lake Road, which will bring you back towards the lake and past Camp Gilboa, a 40-acre Jewish summer camp that was established when the organization purchased land from the Wildlands Conservancy in 2011.
As the trail passed the camp, it winds through tall stands of trees and boulders. Soon, you'll come to a few spots that offer terrific views of the lake and the forests on the other side.
Taking in the dramatic landscape it's easy to see why Hollywood location scouts thought Bluff Lake was a good place to film movies. It was the location for Disney film The Parent Trap (1961), and the 20th Century Fox movie Dr. Dolittle 2 (2001).
The trail will follows the south side of the lake until it comes to the earth dam that forms the west side of the lake. Head right (northwest) across the dam.
Opposite the dam is an alpine marsh that's been carefully restored by the Wildlands Conservancy as a home for some of Southern California's rare mountain species, including numerous insects, toads, and birds.
Once you are across the dam, you'll encounter outcrops of quartz monzonite, rocky towers that are fun to explore, if you are so included.
Near these outcrops, the trail connects with Champion Lodge Pole Pine Trail and a couple of other trails that will bring you away from the lake and into the national forest.
To continue on Bluff Lake Loop Trail, from the north end of the dam head northeast (right) trail for about a third of a mile back to the trailhead.