The Bill Kenyon Trail in Anza-Borrego Desert State Park is an overlooked gem that brings hikers to a stunning overlook of a desert valley and the surrounding mountains. This is a short hike that's long on views.
Bill Kenyon Trail is best done in the early morning or late afternoon when the colors of the desert are most vibrant and the landscape shadows most dramatic. The 1.2-mile loop trail starts and ends at Yaqui Pass Primitive Campground (elevation 1,730 feet), beginning at a marked trailhead at the south end of the campground (GPS: 33.148132, -116.348649), which is basically a large parking lot.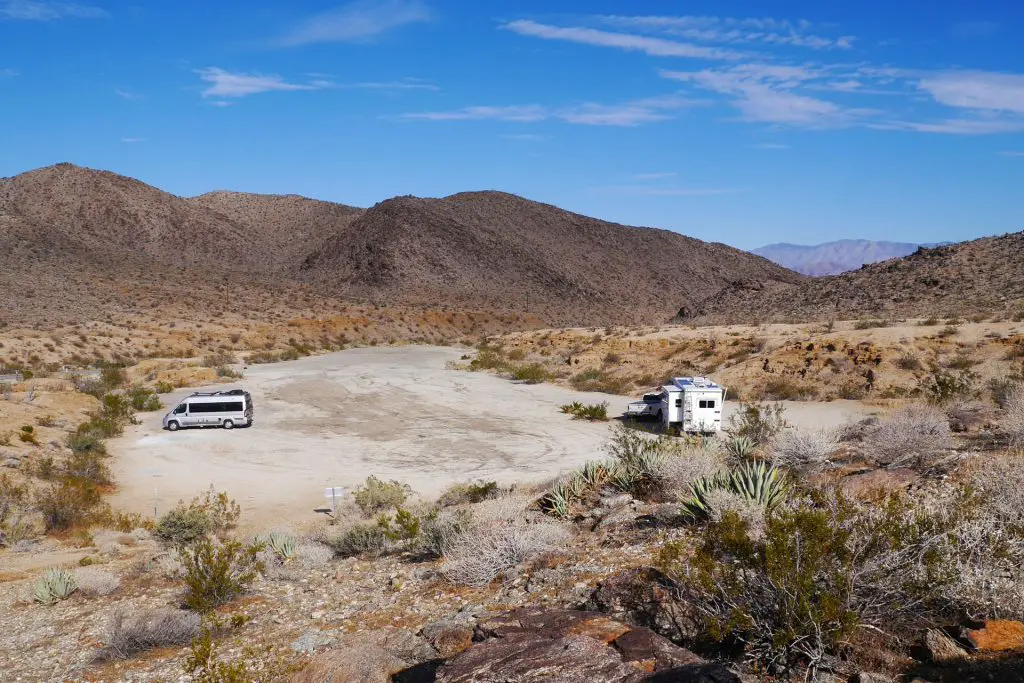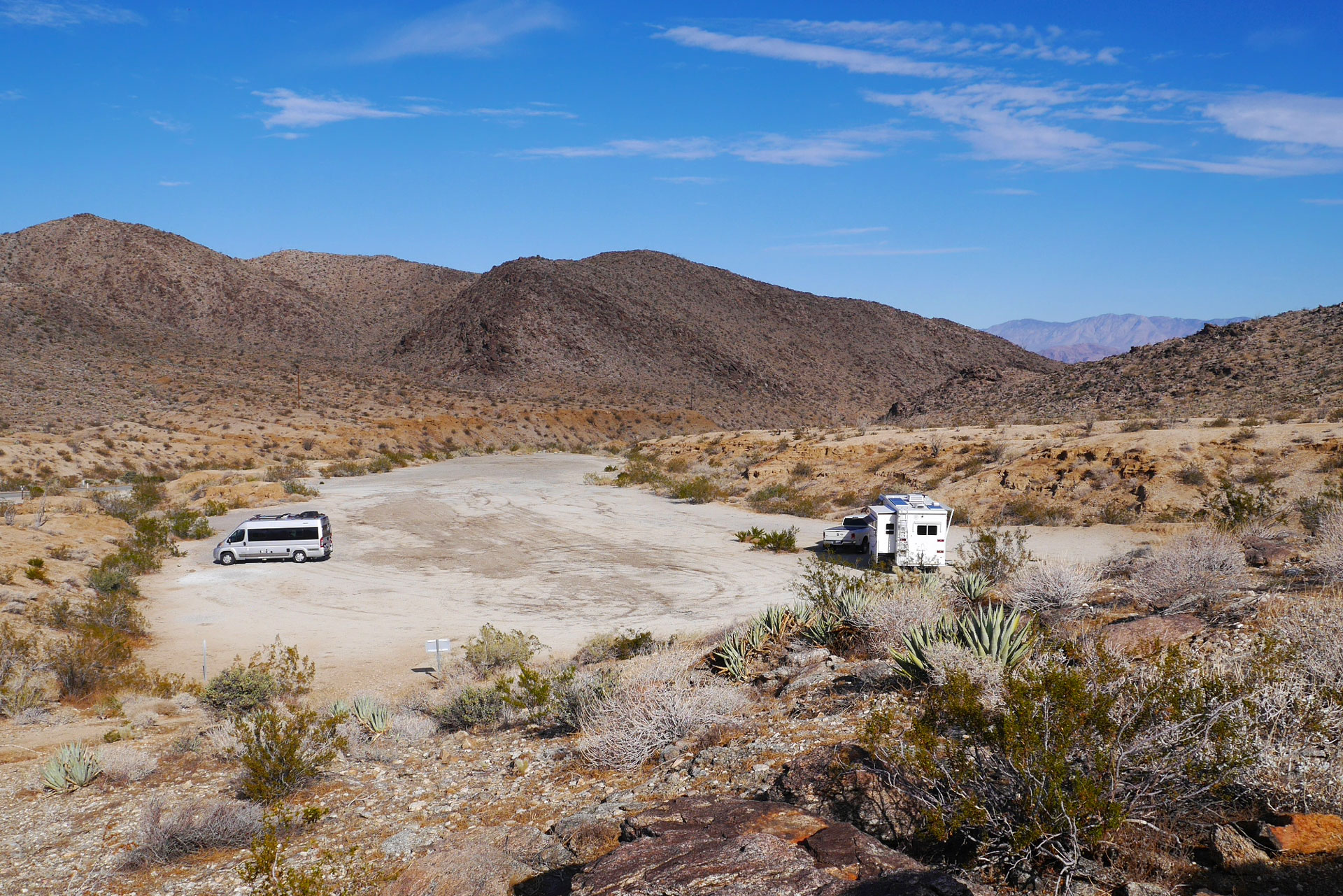 Along the trail, which gains about 125-feet in elevation, you'll see many desert plants, including ocotillo, agave, and various types of cacti. Watch out for the cholla cacti, as they are particularly unpleasant if you come in contact with one. During winter and spring, you might see Bighorn Sheep in the area.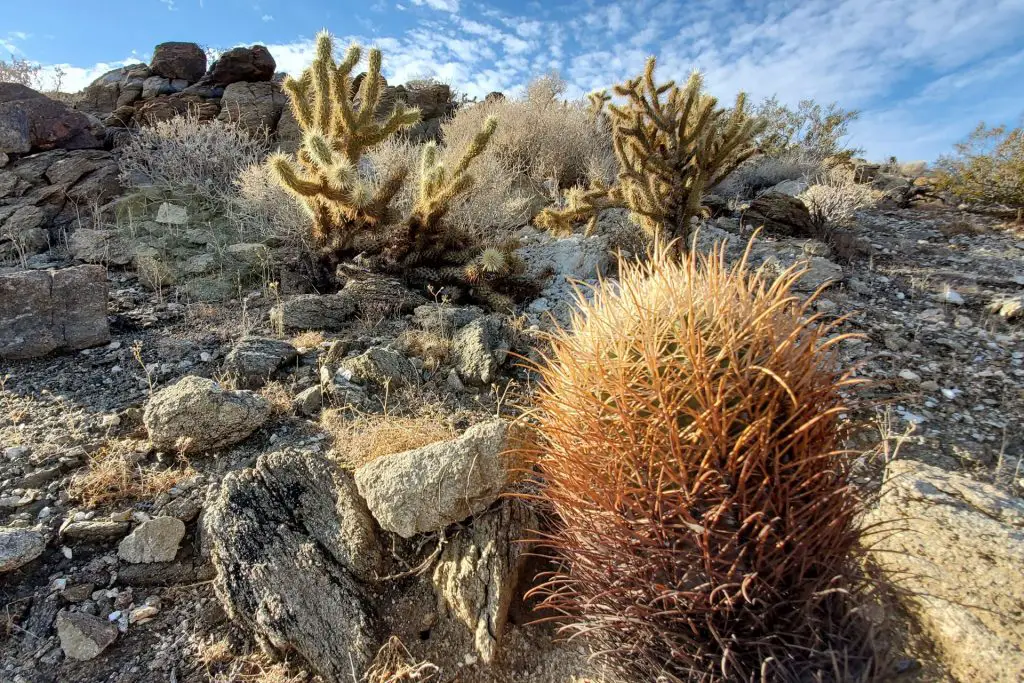 After a little under half a mile take a spur to the left to get to the overlook. The overlook is marked by a memorial to William L. Kenyon, who served as superintendent of the Anza-Borrego from 1947 to 1959.
During most of that time, the region was divided into two parks, Borrego State Park and Anza Desert State Park. The two were consolidated into Anza-Borrego Desert State Park in 1957, hence the hyphenated name of the park.
A second interpretive marker explains the landscape. The view here is one of the best in Anza-Borrego. It overlooks a wide valley, called Mescal Bajada, which refers to the agave (mescal) that grows in the area and the slopes at the base of the desert mountains (bajada).
Mescal Bajada is home to the San Felipe Wash, a network of seasonal streams known as arroyos that eventually empty into the Salton Sea. Across the valley to the south are the Vallecito Mountains and Pinyon Mountains. Sunset Mountain to the southeast is the large prominence. You can also see Pinyon Wash, Nolina Wash, Bighorn Canyon, Mine Canyon, San Felipe Wash, and Chuckwalla Wash.
From the overlook, you can either head back the way you came or continue along the trail for a quarter of a mile to reach Yaqui Pass Road. Follow the road for 0.2 miles back to Yaqui Pass Primitive Campground.
It's also possible to park on Yaqui Pass Road at a pullout (GPS: 33.145698, -116.353327) and hike the loop trail in the opposite direction (counter-clockwise).
As with all things in Anza-Borrego, the best time to hike Bill Keyon Trail is in the cooler months from mid October to late April.
Also read
Anza-Borrego Desert State Park Adventure Guide
Tamarisk Grove Campground Guide