Cowles Mountain Trail Guide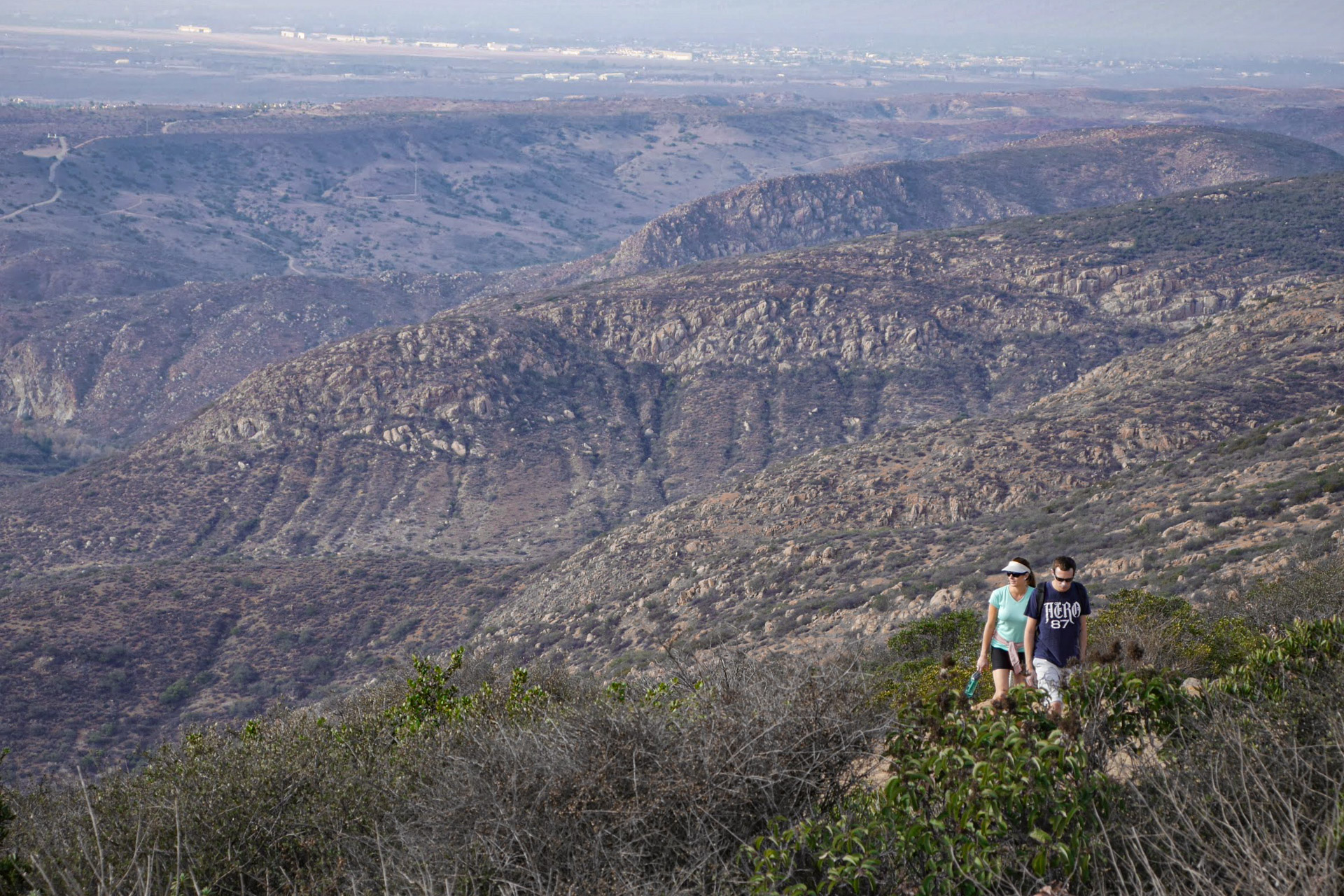 The summit of Cowles Mountain, the highest point in the City of San Diego at 1,591, offers terrific 360-degree views of San Diego, from the ocean to the eastern mountains. And everyone knows it. Part of Mission Trails Regional Park and convenient to the neighborhoods that sprawl south, east, and west of the park, Cowles is the most popular hiking destination in San Diego County.
Crowds aside, the views are spectacular, the trails are well-maintained and the steep grade gets the blood flowing. The southwest approach trail to the summit of Cowles (pronounced coals), which starts at the intersection of Golfcrest Drive and Navajo Road, is the route most hikers take to the top.
Getting to Cowles Mountain Trail
From downtown San Diego, take the Friars Road East for 5 miles (it becomes Mission Gorge Road). Pass Jackson Drive and the Mission Trails Regional Park visitors center turnoff and take a right turn on Golfcrest. Follow Golfcrest one mile south to the trailhead on the left side of Golfcrest at Navajo Road. On weekends, you're most likely to find parking on the Golfcrest, as the park parking lot will typically fill up quickly.
The Trail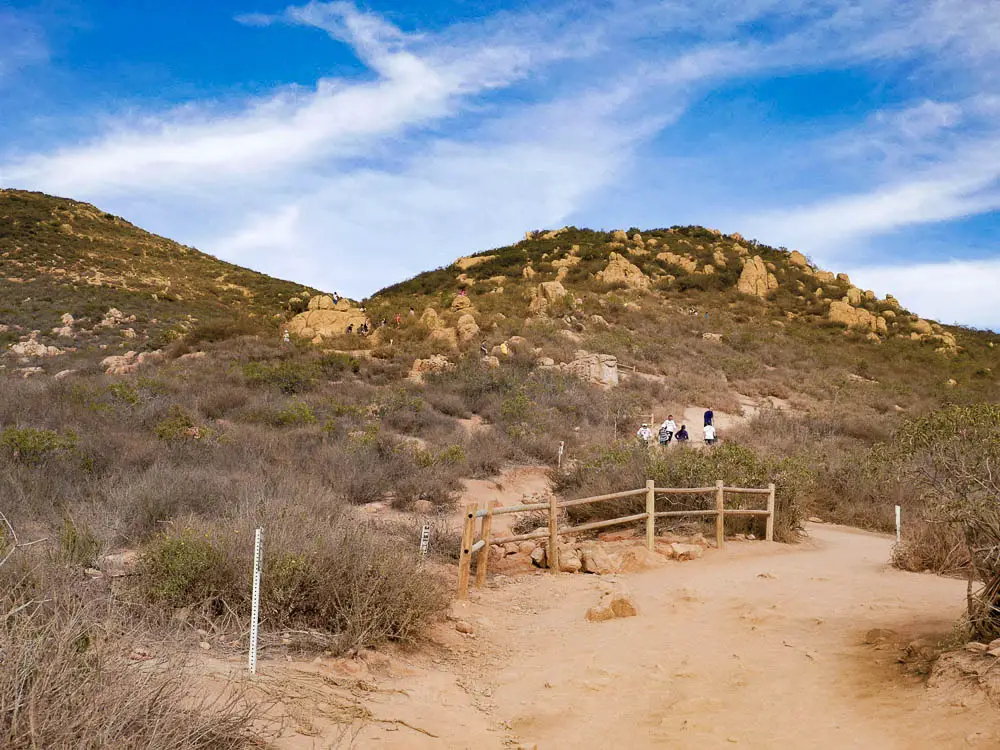 The trail, climbing 991 vertical feet, is popular among families, dog walkers, trail runners, military types wearing weighted vests, CrossFit junkies, and breathless New Year's resolutionists.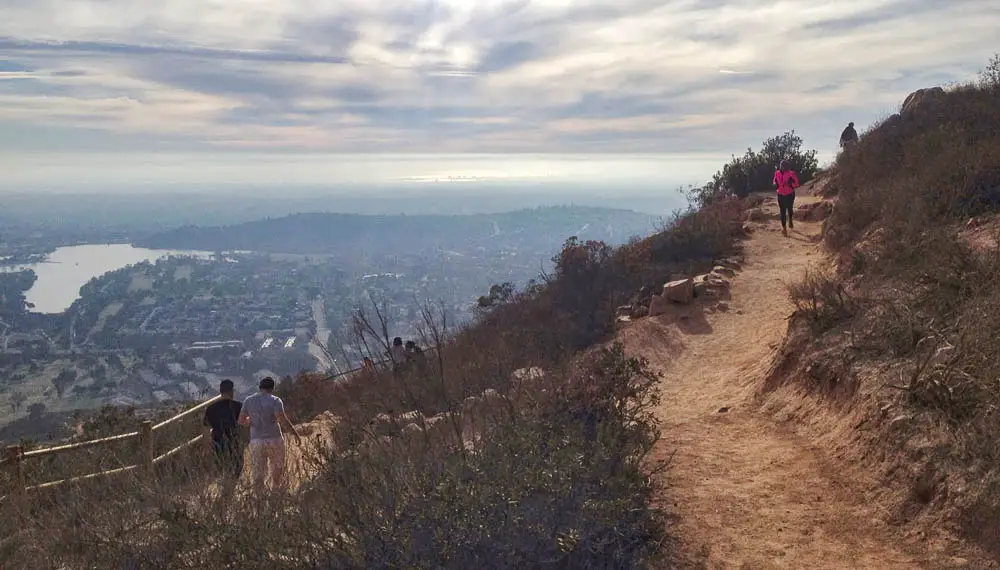 More than most hiking trails, this is a social experience. You may get slapped high-five, you'll probably be asked to take someone's photo and you'll definitely share the trail with dozens if not hundreds of people.
There's a small parking lot at the trailhead and plenty of parking along Golfcrest. The trailhead area is well-developed, resembling a small city park, and offers men's and women's restrooms.
From here, the dusty and rocky trail climbs the southwest side of the mountain through sage scrub habitat for 1.5 miles to the summit. The trail is clearly marked by low wood fences and winds through dozens of switchbacks to the top.
A stone marker confirms you've arrived at the summit and provides a bit of history. The 360-degree view is well worth tackling the climb and the crowds.
Other Mission Trails Hikes