Blair Valley Camping and Hiking Guide – Anza Borrego
Blair Valley refers to a secluded area that encompasses two valleys, Blair Valley and Little Blair Valley, located on the western side of Anza Borrego Desert State Park.
The two valleys are surrounded by mountains and separated in part by a ridgeline that runs between them. Situated at an elevation of around 2500 feet, offer interesting hiking, primitive camping, and a network of sandy dirt roads for exploring.
The Kumeyaay, also known as Tipai-Ipai, a tribe of Indigenous peoples, inhabited this area thousands of years ago. Evidence of their life in this desert still exists in the form of pictographs and morteros, grooves in rocks where they ground food, medicines, and paint.
Destination Details
Season: October – May
Location: Anza-Borrego Desert State Park
General GPS Coordinates: 33.100205, -116.300531
Management: California State Parks
Directions: Anza Borrego Desert State Park is located in eastern San Diego County, with portions of the park bordering Riverside County. The park is located about 2 hours drive from San Diego and 3 hours from Los Angeles. Blair Valley is located on the wester side of the park, and can be accessed from S2 (also known as the Great Overland Stage Route)
The information in this guide is for informational purposes only. We use Gaia GPS for mobile devices and also bring high-quality printed topographic maps while in the backcountry, and recommend you do the same.
Blair Valley Camping
The Blair Valley area offers a single managed primitive campground, as well as dispersed camping in both Blair Valley and Little Blair Valley.
Blair Valley Primitive Campground, managed by California state parks, is a great base for exploring the area. The campground is situated at an elevation of about 2,500 feet (GPS: 33.033037, -116.399311), off Highway S-2, down Little Blair Valley Road (take the southernmost of the roads two entrances from the S2). The campground offers dispersed camping and a single vaulted toilet.
The valleys also offer dispersed camping, with many people opting to camp near the ridge that runs between them. There are pullouts all along the ridge in both Blair Valley and Little Blair Valley. These tend to fill up on busy weekends, but you can also camp in other parts of the valleys along the dirt roads.
Just remember that ground fires are prohibited outside of official fire rings, to avoid scarring the slow-to-heal desert soil. Bringing a fire pit with you is another good option. Also, your vehicle can only be one car length from the road — although you can hike away from the road to set up camp.
Blair Valley Hiking
Three popular hikes start from the Blair Valley area: Pictograph Trail, Marshall South Trail, and Mortreros Trail.
Pictograph Trail
The trailhead for Pictograph Trail is located at the northeast corner of Little Blair Valley The 1.8-mile out-and-back trail brings you to rocks where ancient Kumeyaay Indians drew pictographs thousands of years ago.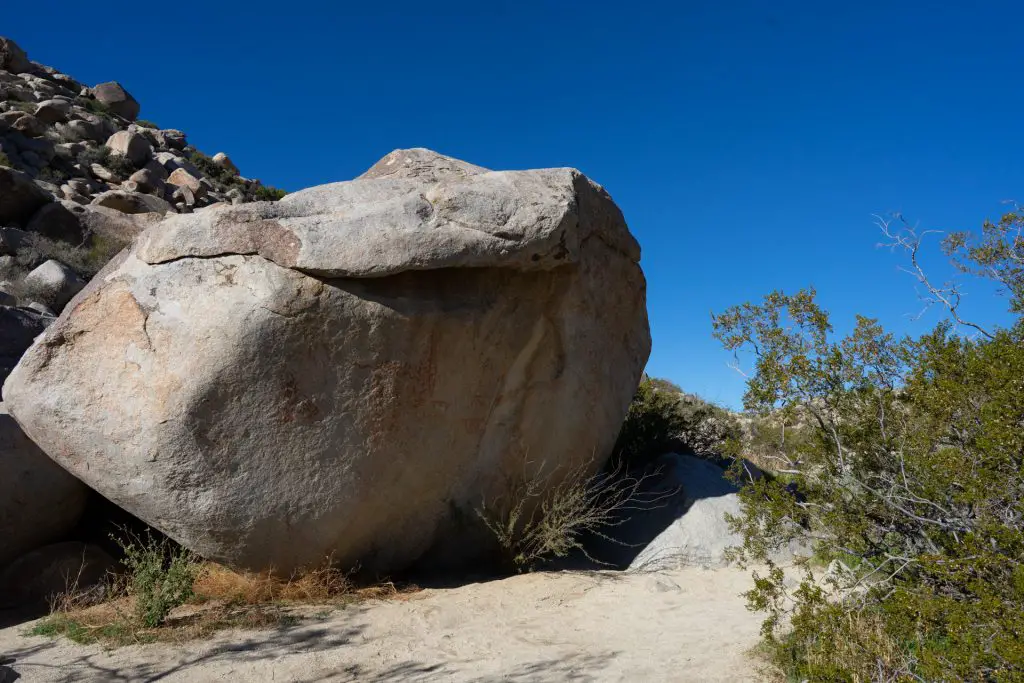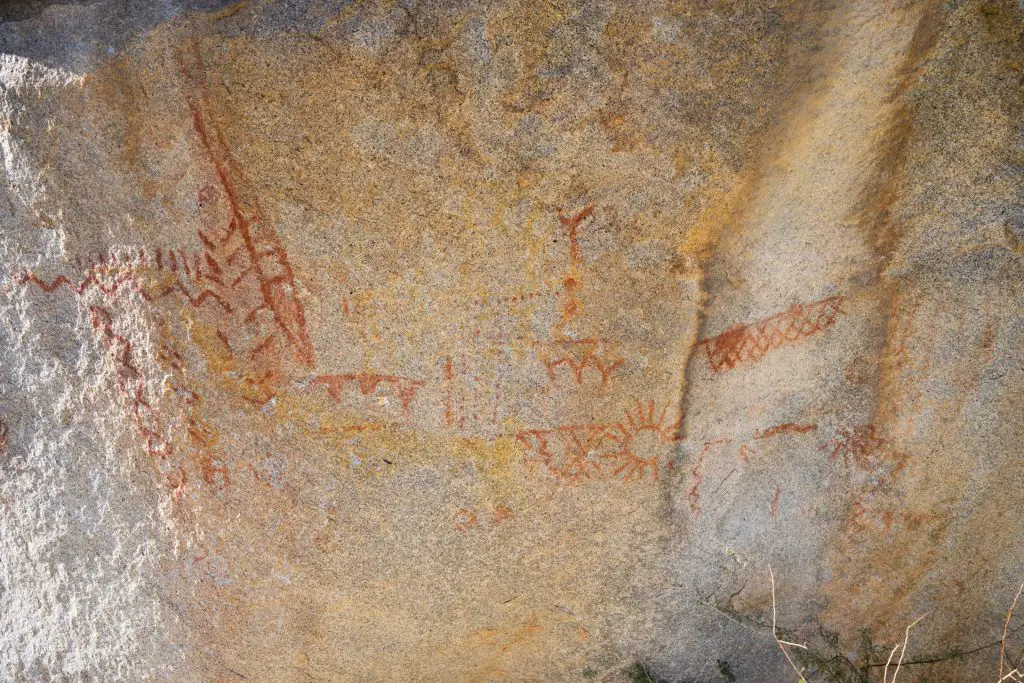 If you continue another half mile past the pictographs, you'll come to a site that was once a seasonal Kumeyaay camp and to the top of a dry waterfall that provides a stunning view of Carrizo Valley.
Morteros Trail
The trailhead for Morteros trail is also located on the eastern side of the area, where Little Blair Valley Road bends around the end of the ridgeline that separates Blair Valley from Little Blair Valley (GPS: 33.008830, -116.378245). A little over a half-mile long, this roundtrip trail climbs to an area once inhabited by Kumeyaay Indians, where you can see a number of grooves cut into a large rock, where the Kumeyaay used stones to grind seeds.
Marshall South Home Trail
The trailhead for Marshall South Home Trail is also located on the east side of the valleys, less than a mile south of Morteros Trail.
This 1.3-mile roundtrip trail climbs 450 feet to a homestead built in the 1930s by Marshall South, where he lived on a waterless mountain top for 17 years with his wife, Tanya, and children.
Stargazing
Blair Valley is secluded and the sky very dark at night, which makes for top-notch stargazing and astrophotography.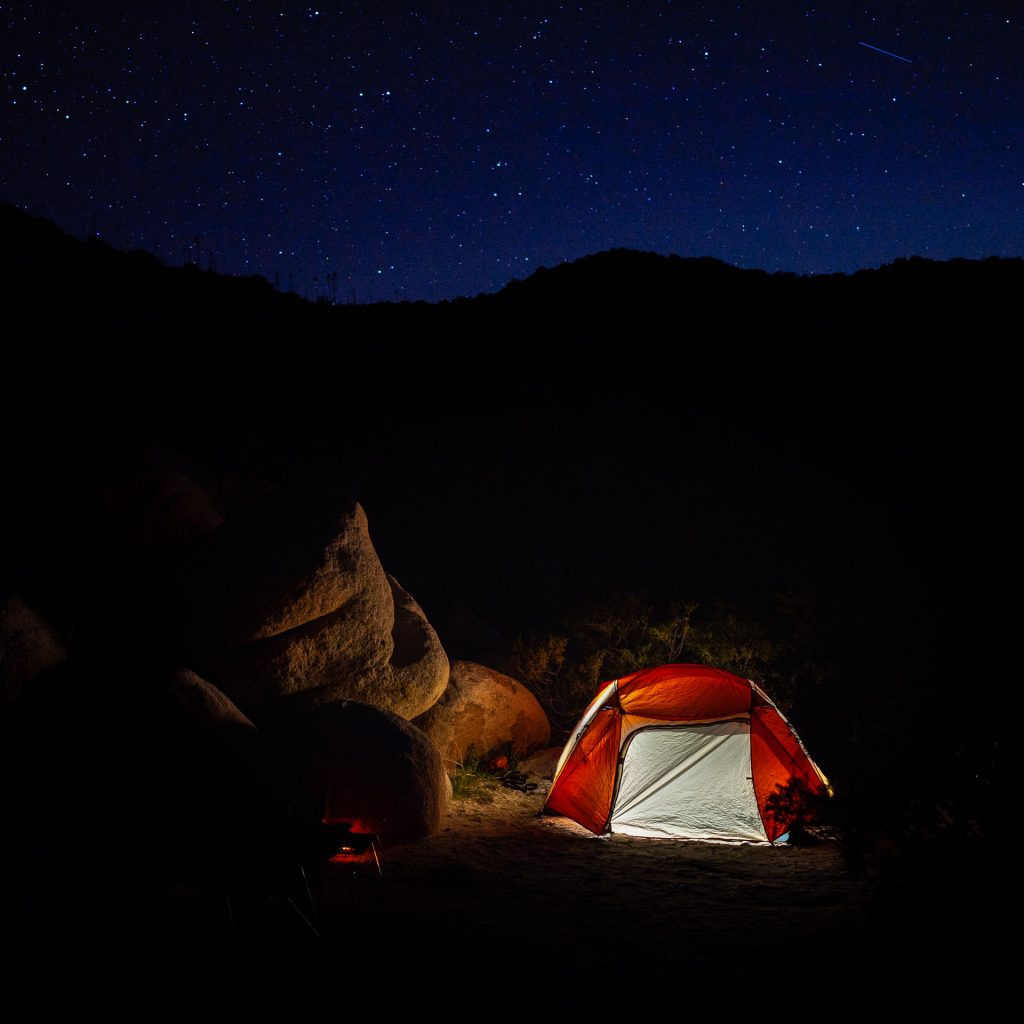 See Also
For more information on Anza Borrego, visit our Ultimate Guide to Anza Borrego Desert State Park.
Check out our Desert Gear Guide for suggestions on equipment to make your desert adventures safer and more comfortable.
Other Anza-Borrego Guides