Truckhaven 4×4 Training Area Guide – Anza-Borrego Desert State Park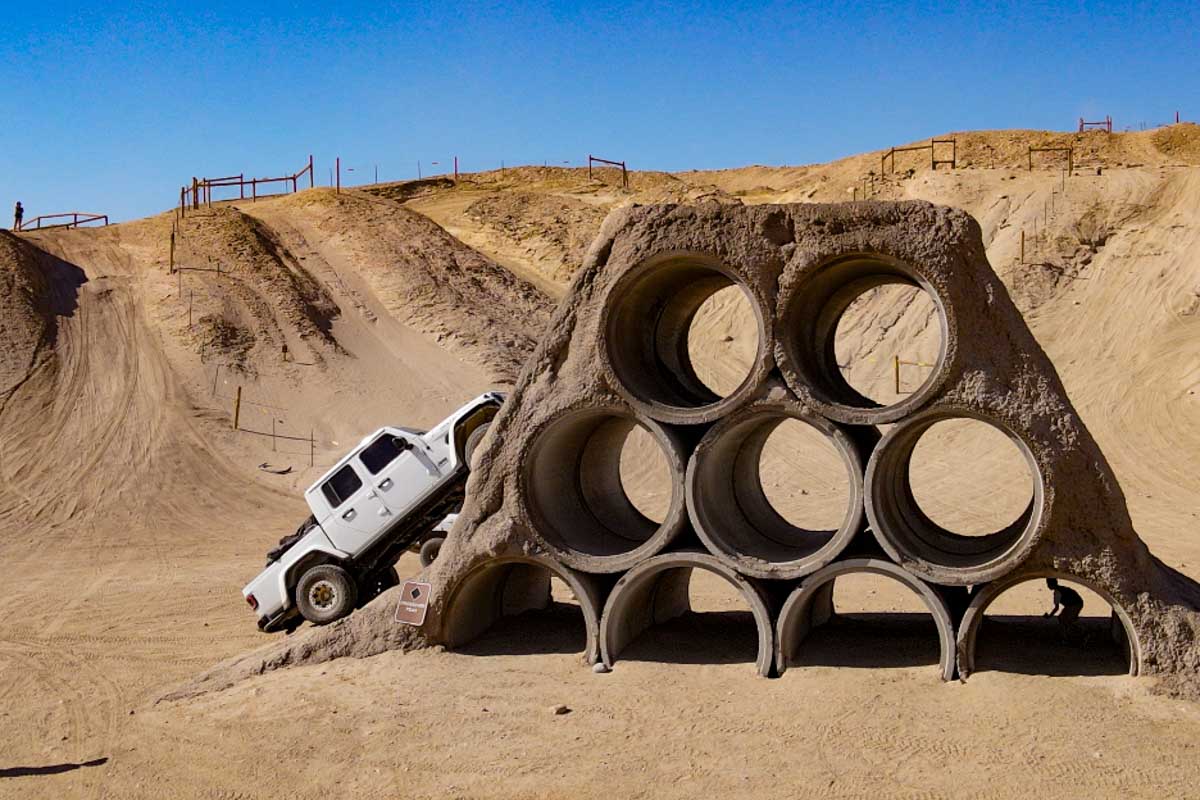 If you are looking to learn basic off-road driving skills or up your rock-crawling game in a "controlled" environment, look no further than Truckhaven 4×4 Training Area in Southern California's Anza-Borrego Desert State Park.
Located within Ocotillo Wells State Vehicular Recreation Area, Truckhaven is a fenced-in off-road playground that features off-road obstacles ranging in difficulty from easy to very difficult. Features include jumbles of rocks, concrete pipes and railroad ties, steep and sandy hill climbs, and steep concrete features that simulate extreme rock crawling features.
Truckhaven Details
Season: Year-round, but dangerously hot in summer
Location: Ocotillo Wells SRVA, Anza-Borrego Desert State Park
General GPS Coordinates: 33.261268, -116.014133
Management: California State Parks
Directions: Truckhaven 4×4 Training Area is located just off Borrego Salton Seaway (S22) in Anza-Borrego Desert State Park. From Salton City to the east, take S22 about 3.3 miles west until you see the 4×4 area on your left. From Christmas Tree Circle in Borrego Springs to the west, talk S22 heading east (called Palm Canyon Drive in Borrego Springs) heading east. Follow S22 for 24.3 miles until you see the 4×4 area on your right.
Video Guide to Truckhaven
Truckhaven 4×4 Training Area Overview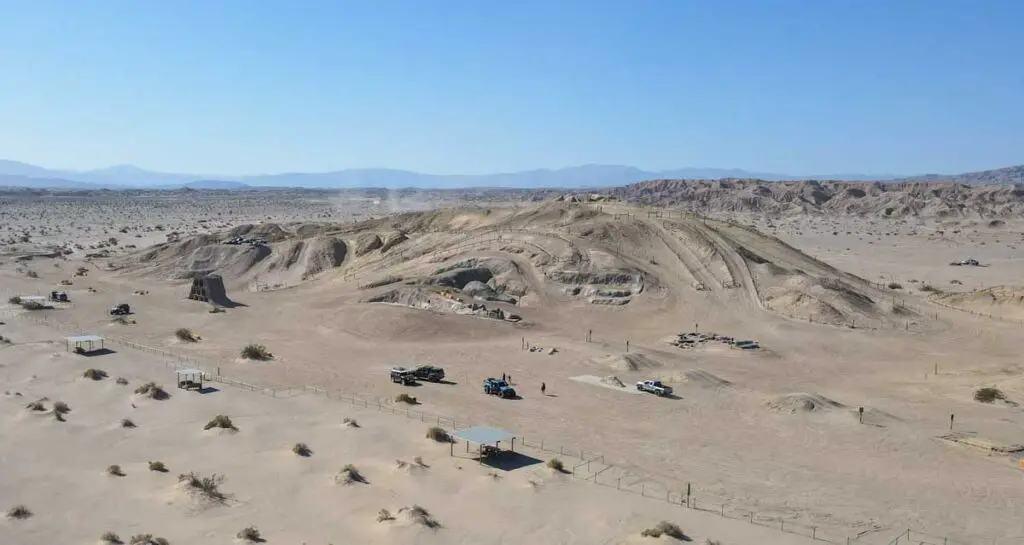 The first time I saw Truckhaven, it was somewhat intimidating and I didn't immediately see how to get in through the fence that surrounds the 4×4 area. I missed out, because even for beginning four-wheel driving enthusiasts, this can be a fun and manageable place to explore.
The off-road park is conveniently located for Southern California residents, being about 2.5 hours from San Diego, 3 hours from Los Angeles, and less than an hour from Palm Desert​.
The area is managed by a partnership between California State Parks and Tierra Del Sol Four Wheel Drive Club, one of the oldest and largest off-road clubs in California. The main vehicle entrance is located on the north side fence-in area and features a kiosk with information on the features and rules for the area. There is another entrance located on the southwest side of the area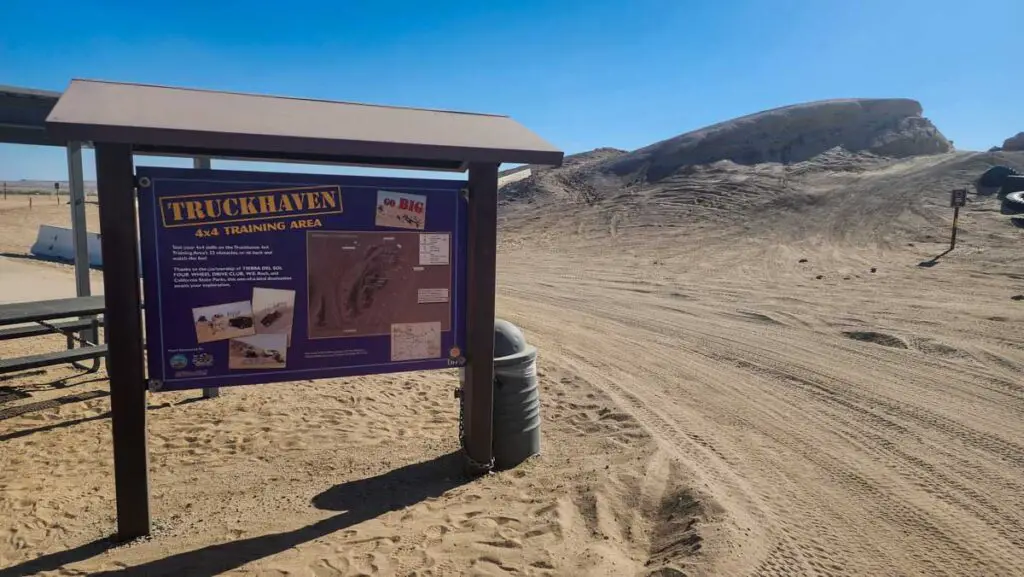 A pedestrian area with shade structures on the south east side provides a place to observe without being in the thick of the vehicle traffic. Vault toilets are located on the northwest side.
Obstacles
The 22 named obstacles in the 4×4 area are rated as easy, moderate and difficult, with different colored shapes indicating the rating, sort of like the slopes at a ski resort. Green circles are the easiest, blue squared intermediate, and black diamonds the most difficult (and they are really difficult!).
Below is a selection of the obstacles to give you an idea what the areas offers.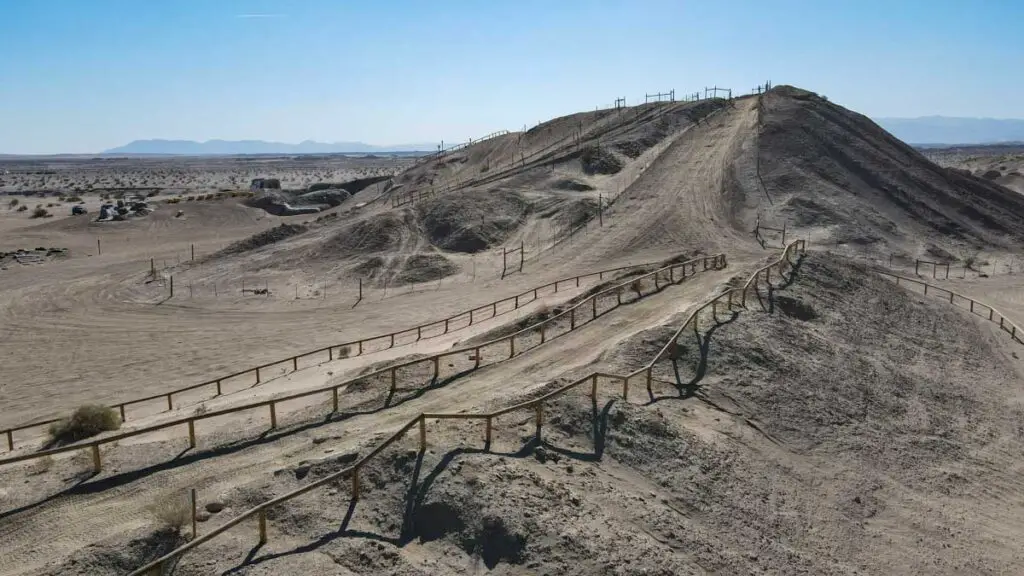 Tubular – Easy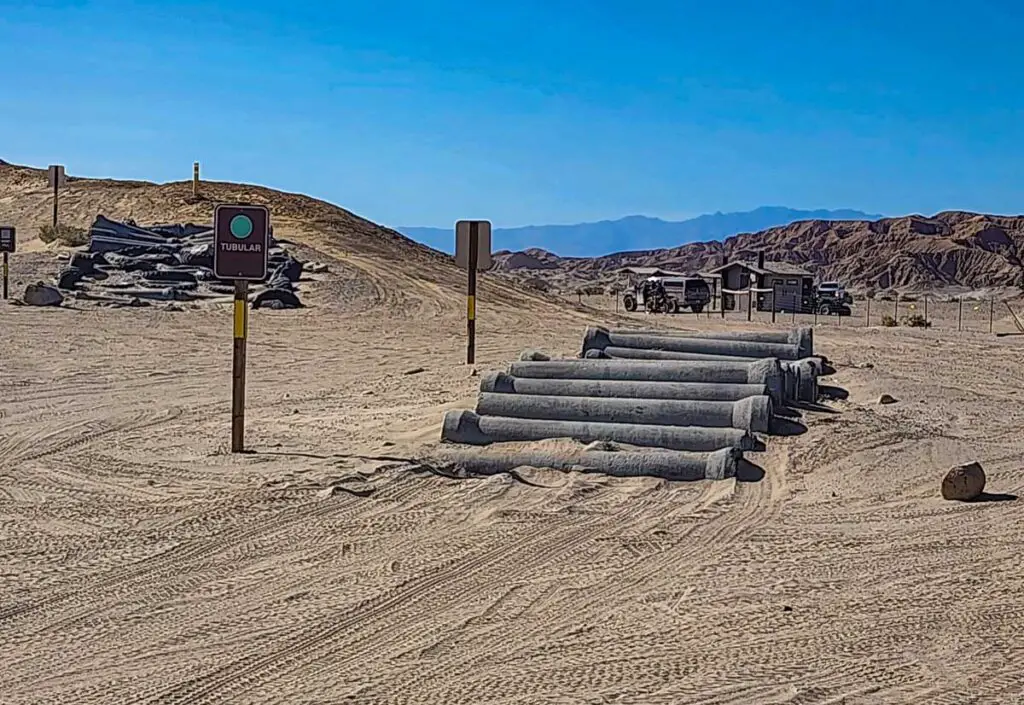 KCHP Hill – Intermediate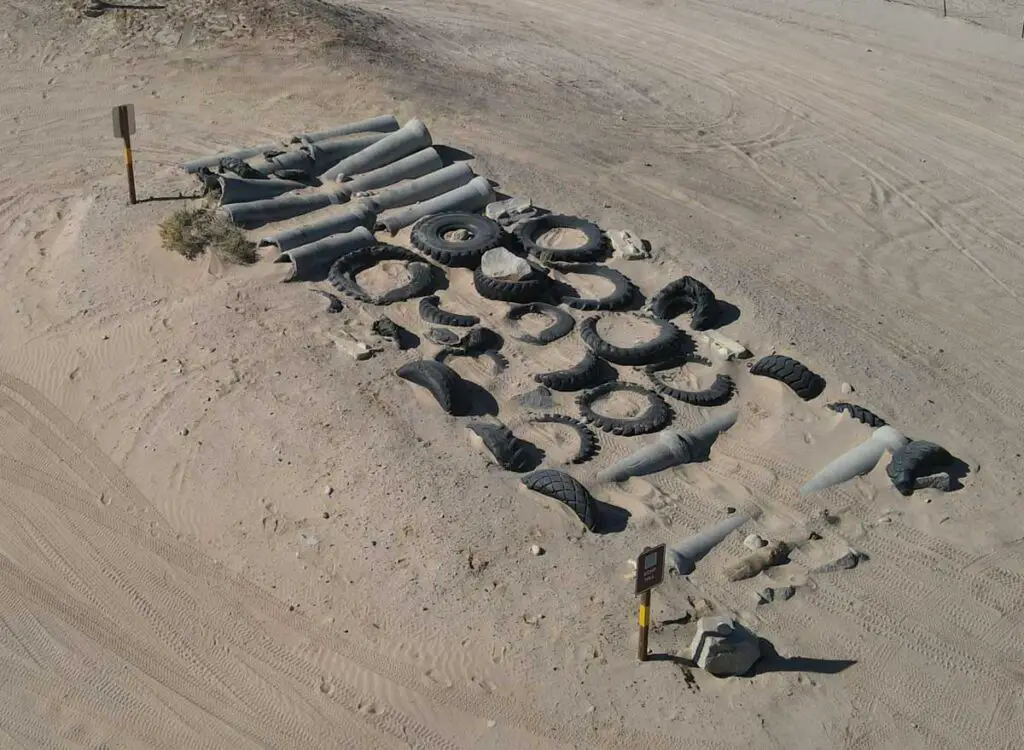 1000 Dollar Bill – Difficult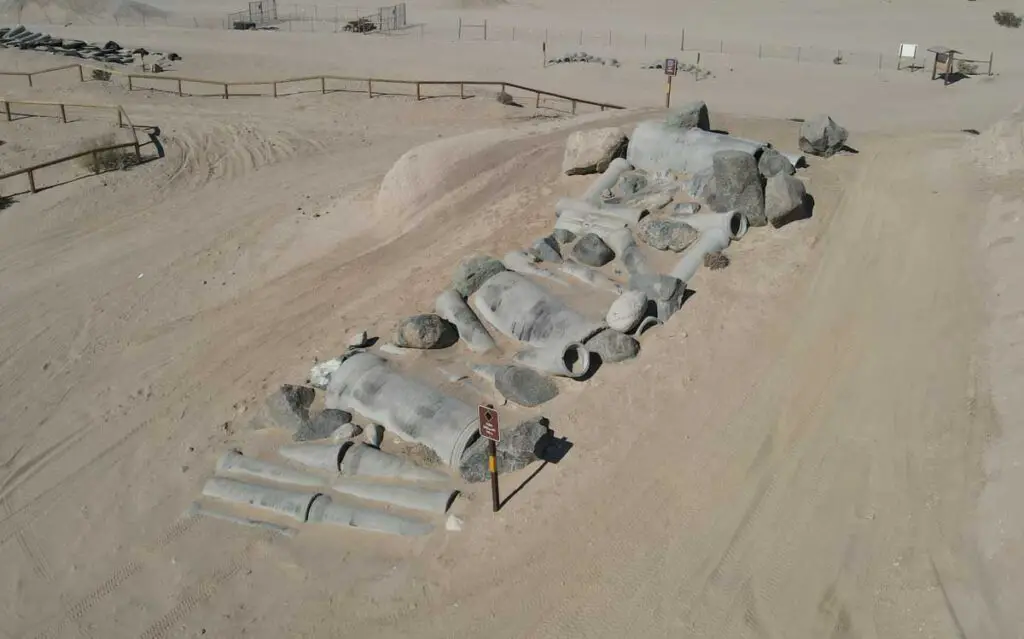 Cross Over Peak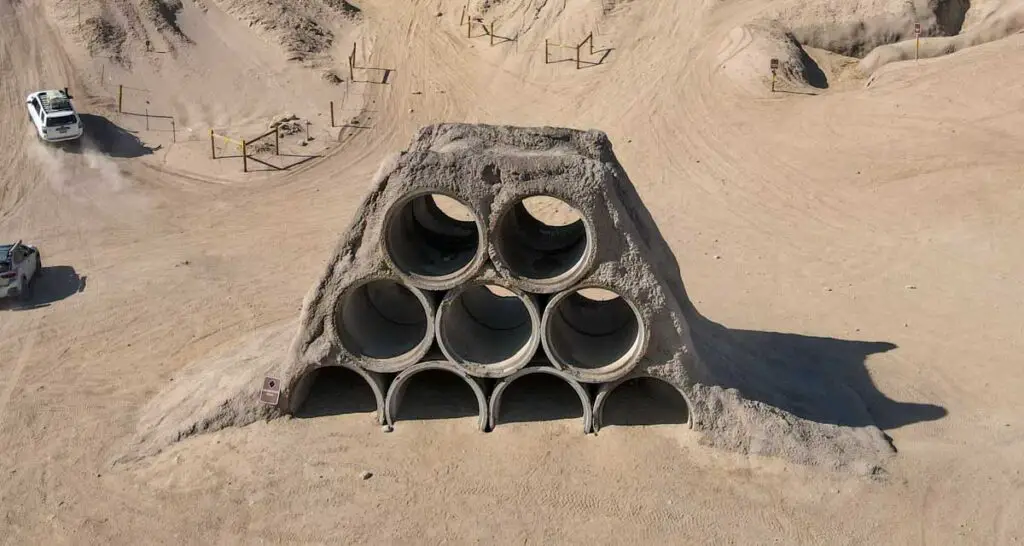 Get Tired – Difficult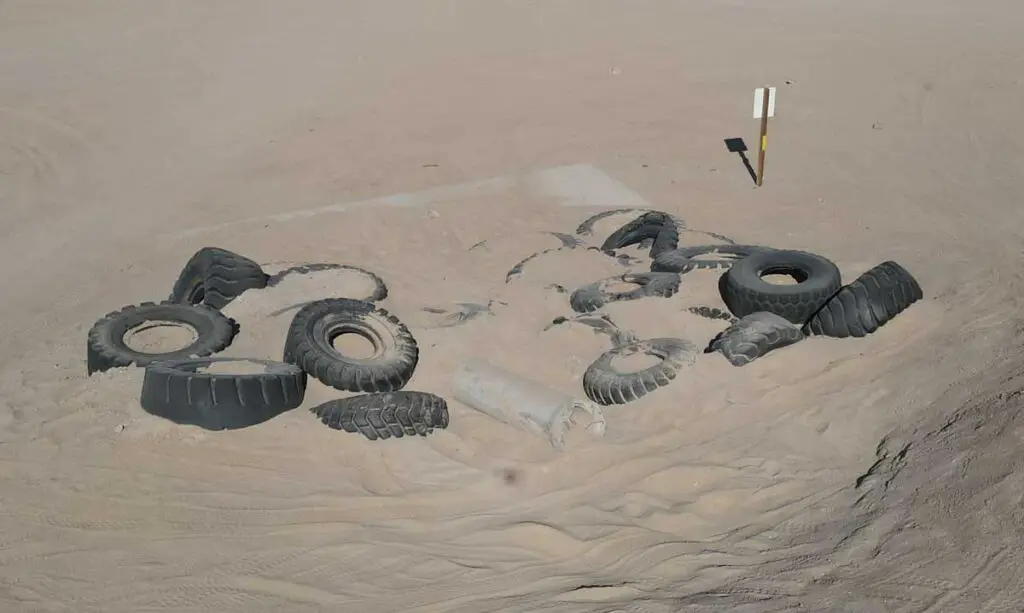 About Ocotillo Wells SRVA
Ocotillo Wells State Vehicular Recreation Area (SVRA) is a premier destination for off-road enthusiasts in California, offering over 85,000 acres of magnificent desert terrain for exploration and adventure. This vast area is open for use by off-road vehicles, providing a unique and thrilling experience for riders of all skill levels. Located in the San Diego County, Ocotillo Wells SVRA is part of the California Department of Parks and Recreation's Off-Highway Motor Vehicle Recreation Division.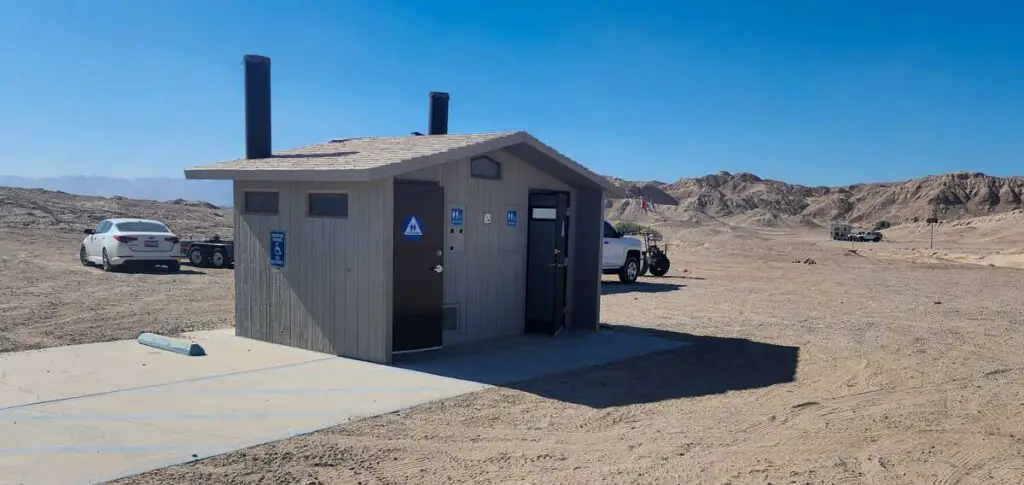 The terrain at Ocotillo Wells is varied, featuring open desert areas, badlands, washes, and rugged hills. The park's landscape is dotted with mesquite, ironwood, ocotillo, and creosote bushes, adding to its scenic beauty. The area is renowned for its geological formations, including the Gas Domes, Pumpkin Patch, and Shell Reef, which are popular spots for visitors.
Ocotillo Wells offers a range of facilities to enhance the visitor experience. These include campgrounds, restrooms, and shade ramadas. The park is open year-round and does not charge an entrance fee, making it an accessible destination for outdoor enthusiasts.
In addition to off-roading, the area offers opportunities for hiking, wildlife viewing, and photography. The park's Visitor Center provides educational exhibits and information about the natural and cultural history of the region. Ocotillo Wells SVRA is not only a haven for off-road vehicle enthusiasts but also an important conservation area, balancing recreation with environmental stewardship.
Other Anza-Borrego Guides