San Diego Off-Road Trails Guide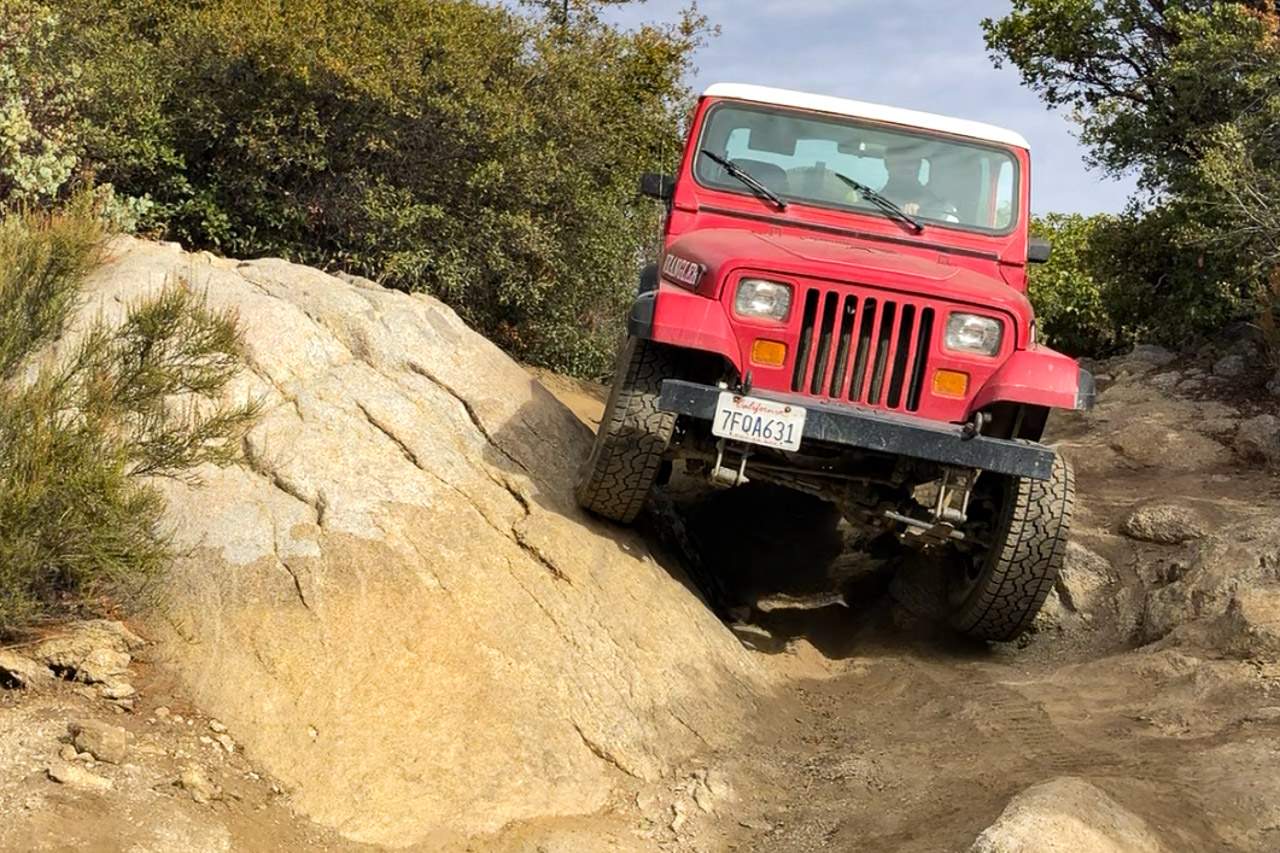 San Diego County is one of the best regions in the United State for off-roading, featuring abundant off-road trails ranging from mellow dirt roads to hard-core rock crawling trails.
In this guide, we've curated a running list of San Diego off-road trails that will suit drivers of varying skill levels. Whether you are looking for a hardcore Jeep trail or a chill dirt road for a daily-driver SUV, we've got you covered.
To make it easier to navigate, we've grouped the off-road trails into different destinations. Where we have separate guides to areas, you can follow links to those to learn more. We'll provide an indication of difficulty for each trail, but please know that this isn't an official grading system at all. We recommend exploring these trails with someone whose done them before and has experience off-roading.
If you are just getting started or looking for people to go wheelin' with, San Diego has several off-roading clubs that are great places to meet other off-roading and overlanding enthusiasts. Also, we recommend getting appropriate training in off-road safety, driving, and recovery. The clubs can be a great resource for getting this training.
Lastly, before we jump into the list, please know that it is a work in progress. There are MANY trails in San Diego. While we hope to get to them all eventually, it's gonna take a while!
The information in this guide is for informational purposes only. We use Gaia GPS and can highly recommend it. We also bring high-quality printed topographic maps while in the backcountry
Anza-Borrego Desert State Park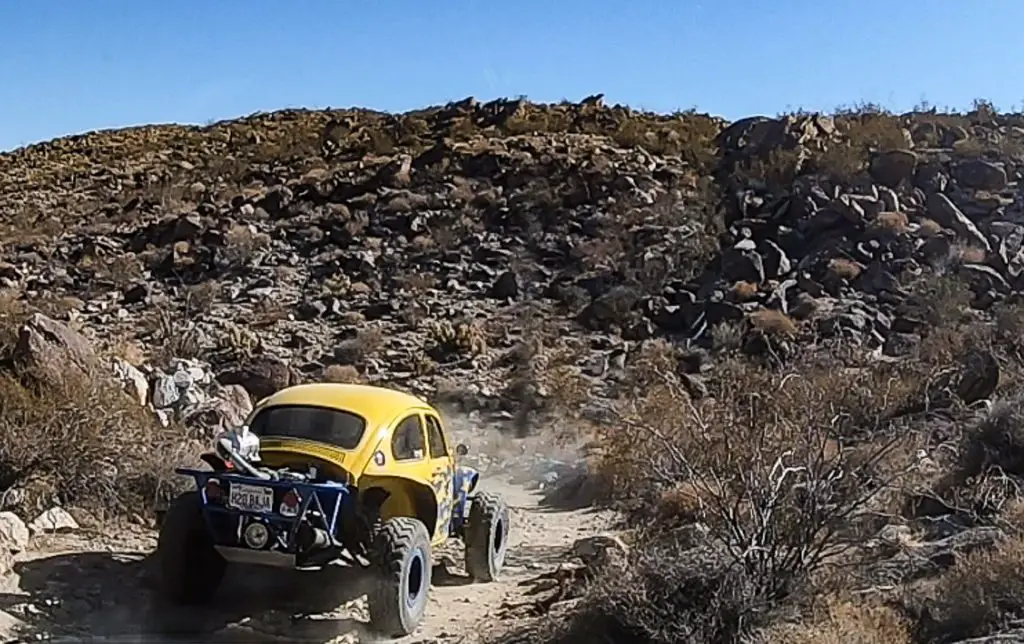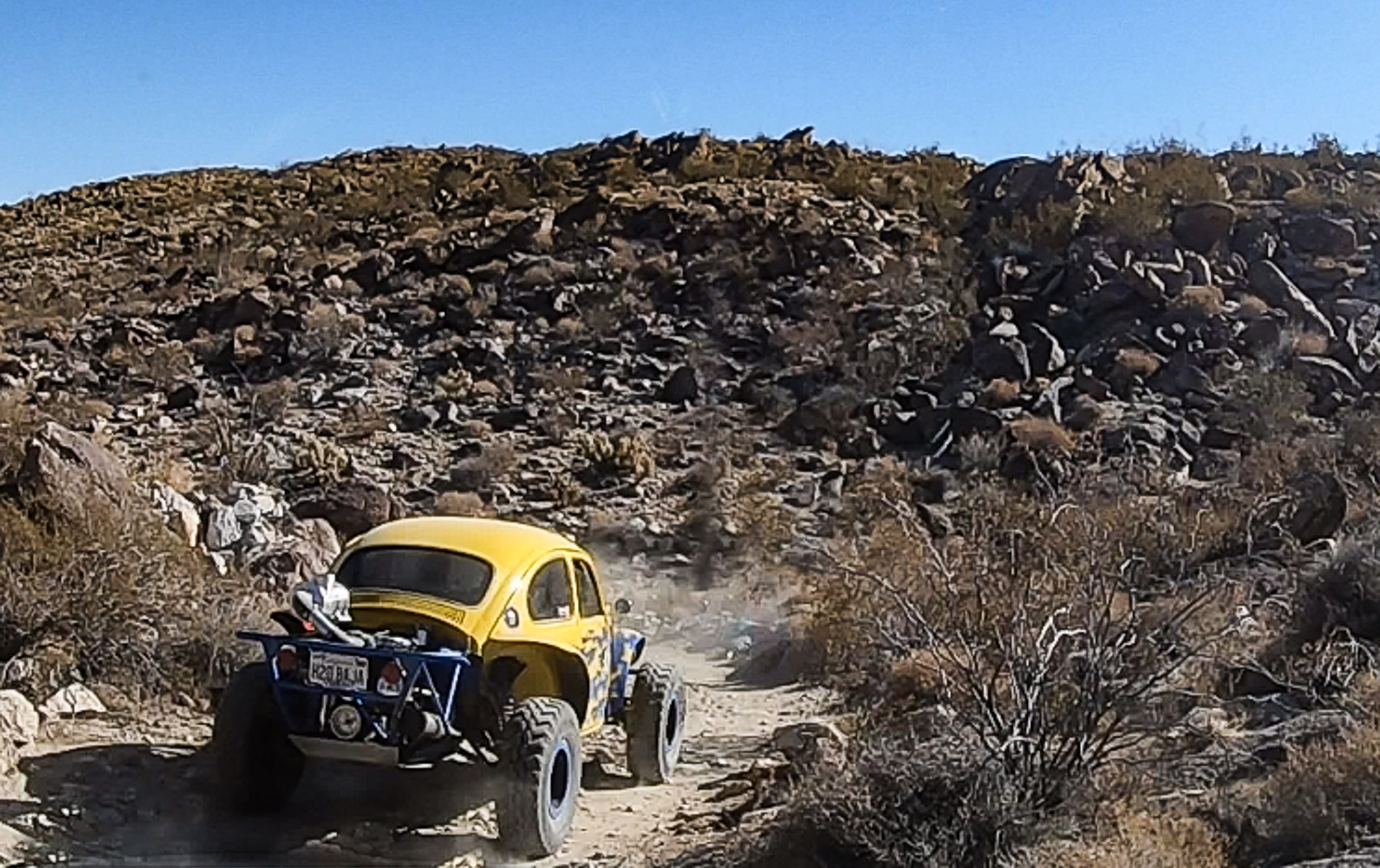 Anza-Borrego Desert State Park, located on the eastern side of San Diego County, is the crown jewel in San Diego's off-road offerings. The 915-square-mile park can be explored via 500 miles of dirt roads and technical four-wheel-drive routes.
There is a little bit of everything in Anza-Borrego, from mellow dirt roads through remote valleys to the hardcore off-roading area of Ocotillo Wells SRVA. For detailed information on some of the best trails, visit our guide to Anza-Borrego off-roading.
Corral Canyon Off-Highway Vehicle Area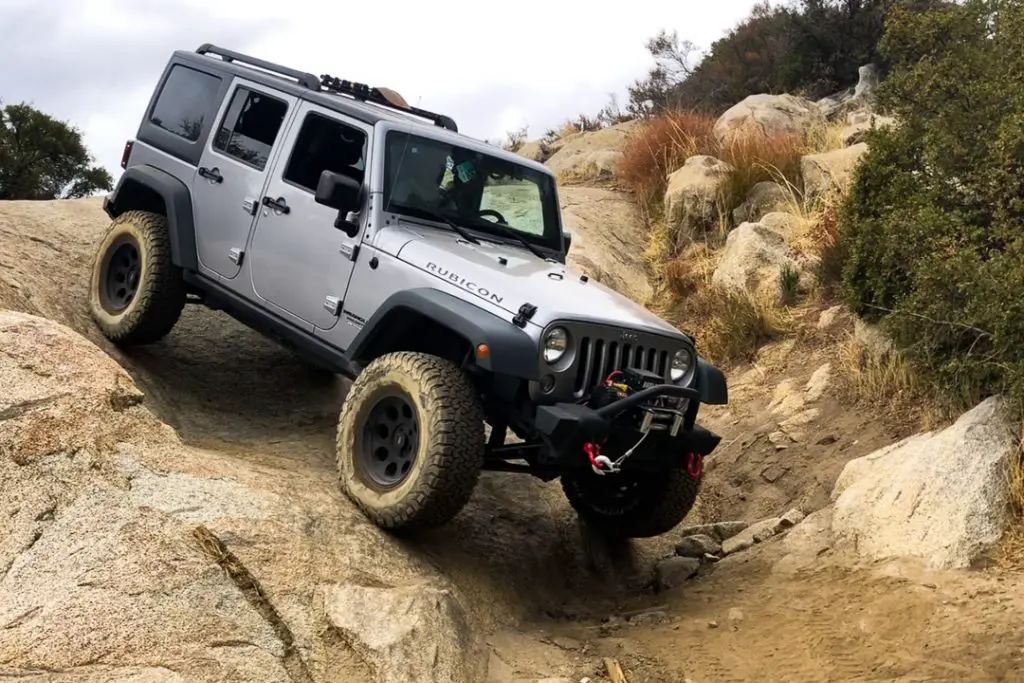 Located in Cleveland National Forest, in the mountains east of San Diego along near the Mexican border, Corral Canyon OHV area offers over 50 miles of off-road trails. Some trails are only wide enough for motorcycles and small ATVs, while a number can be navigated by SUVs and trucks.
The trails here range from relatively easy to extreme off-road challenges. See our complete guide to Corral Canyon OHV on our sister site Ordealist.com for more details on the area and trails.
Palomar Mountain Off-Road Trails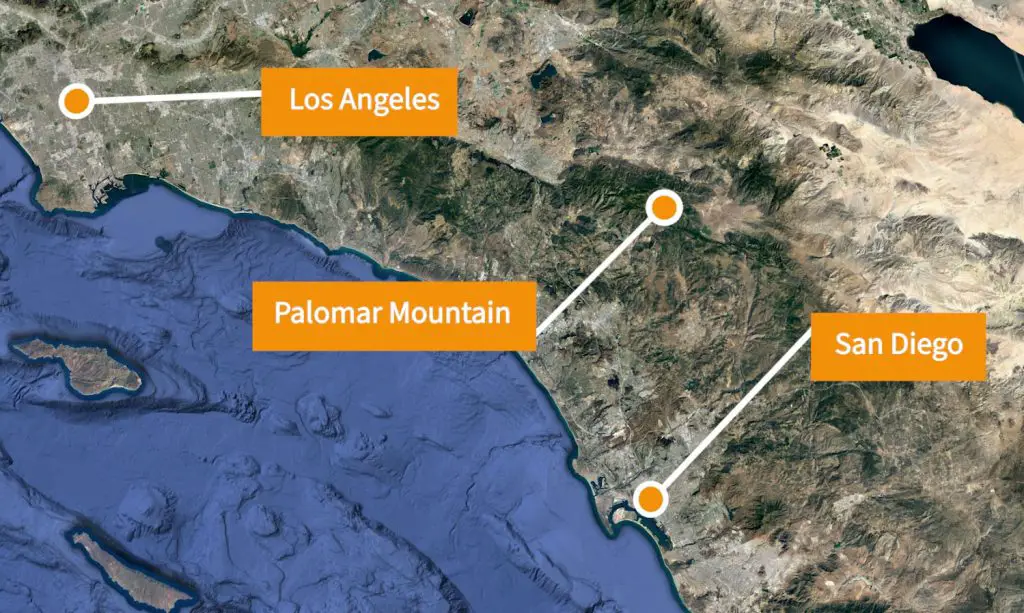 Palomar Mountain is located about 30 miles inland from Oceanside, California, about an hour and a half drive northeast of San Diego or two and a half hours southeast of Los Angeles. The area comprises Palomar Mountain State Park, managed by California State Parks, as well portions of Cleveland National Forest, managed by the United States Forest Service. There are several relatively easy truck trails in the area that are fun for exploring the wilderness. There are several options for camping on Palomar Mountain. Beware in winter of getting stuck in snowstorms.
Nate Harrison Grade Trail
Difficulty: Easy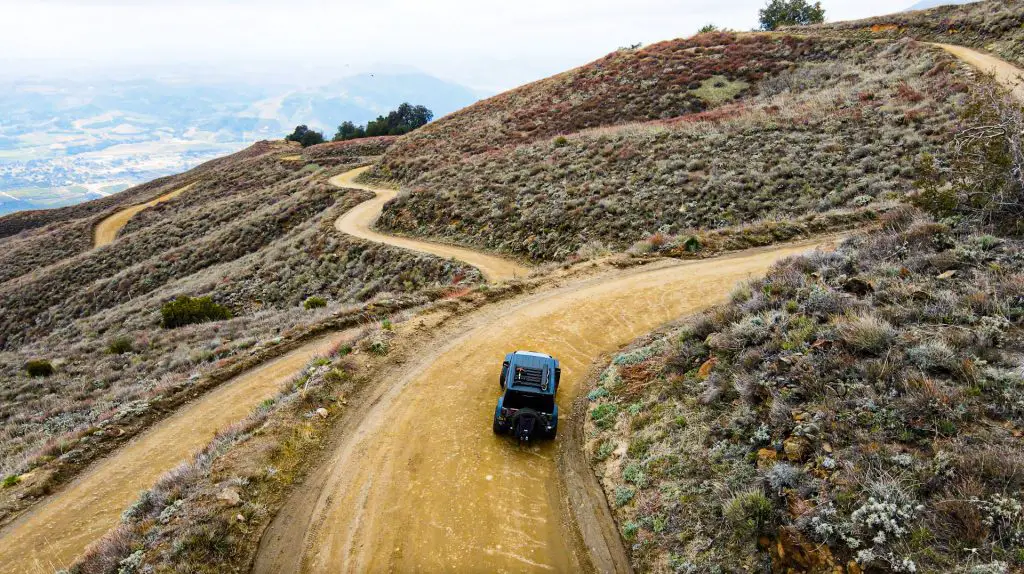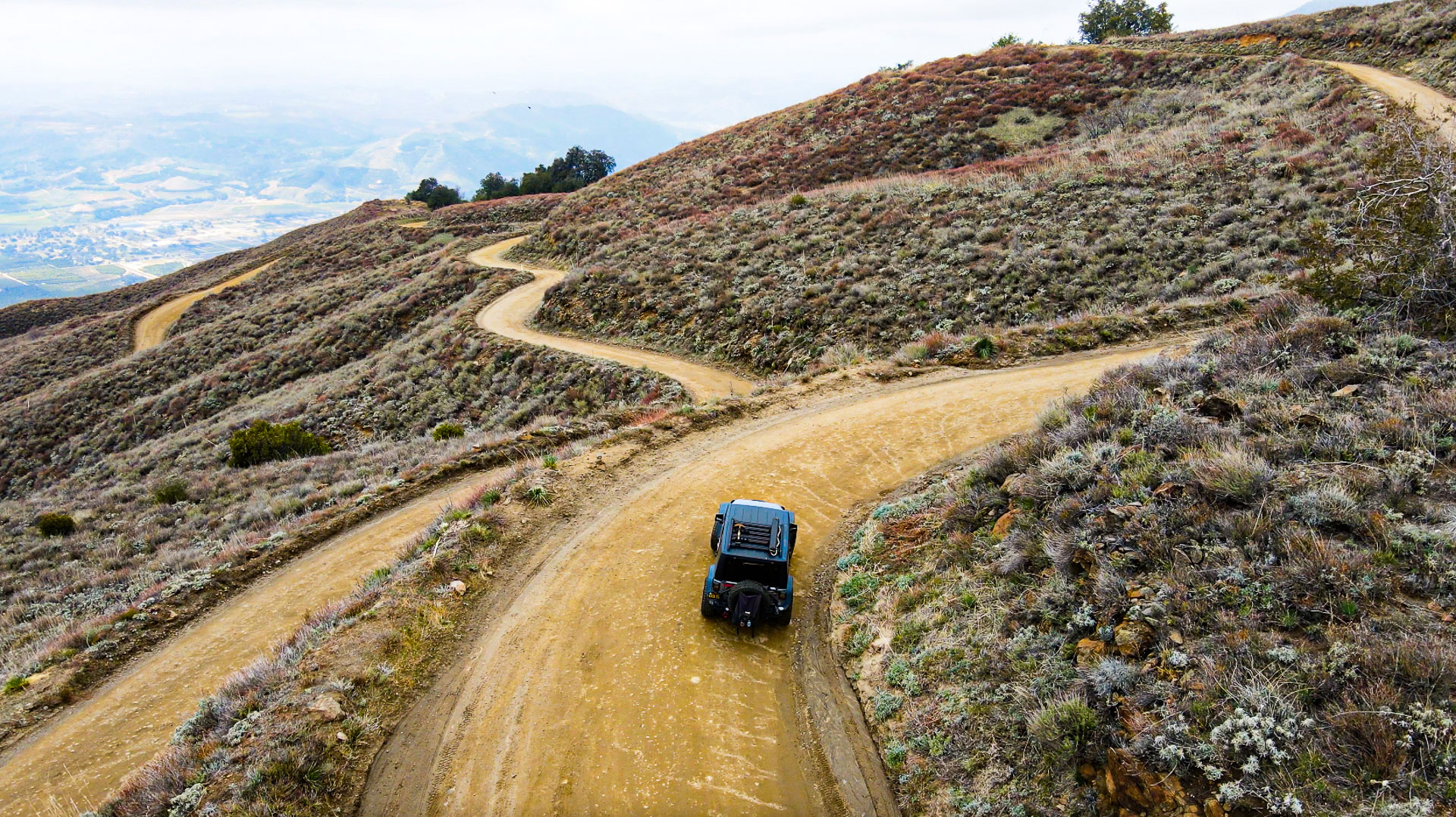 Nate Harrison Grade Trail is a gravel and dirt truck trail in San Diego County that winds from Pauma Valley to the top of Palomar Mountain. The steep 9.5-mile road, which offers stunning views of the surrounding landscape, is popular among off-roading and overlanding enthusiasts, mountain bikers, and hikers (to a lesser extent).
The road ascends 4,600 feet over 9.5 miles at an average grade of 8 percent, with some sections much steeper than that. See the full guide to Nate Harrison Grade Trail on Ordealist.com for more details.
Palomar Divide Truck Trail
Difficulty: Easy
Palomar Divide Truck Trail is a truck trail that traverses the northeastern margin of Palomar Mountain. The route combines Palomar Divide Truck Trail and High Point Truck Trail but is generally referred to as the former.
This is one of the easier routes on our list but offers stellar views and a beautiful natural environment to explore. You will still want a capable SUV or, even better, a high-clearance 4-wheel-drive vehicle. The elevation here gets as high as around 5000 feet, and the ecosystem is much more alpine in feel than other parts of Southern California, including tall forests of pine and cedar.
The road can be accessed from a number of points. One popular entry point is the intersection of High Point Truck Trail and Highway 79, near Rancho California RV Resort (GPS: 33.440413, -116.857018). From there, High Point Truck Trail will bring you up to near the top of Palomar Mountain where it will merge with Palomar Mountain Truck Trail (the intersection is located at 33.362666, -116.826517).
From there you can head right, to explore the lovely Doane Valley and other areas at the top of Palomar Mountain, or head left and Palomar Mountain Truck trail will eventually bring you back to 79.
Off-Road Trails near Pamo Valley and Ramona
Pamo Valley, just north of the town of Ramona, in east county San Diego, offers three off-road trails that are typically easy but can get a bit more challenging when they are muddy. These include Orosco Ridge Truck Trail, Black Mountain Truck Trail, Santa Ysabel Truck Trail, and Lusardi Truck Trail.
Black Mountain Truck Trail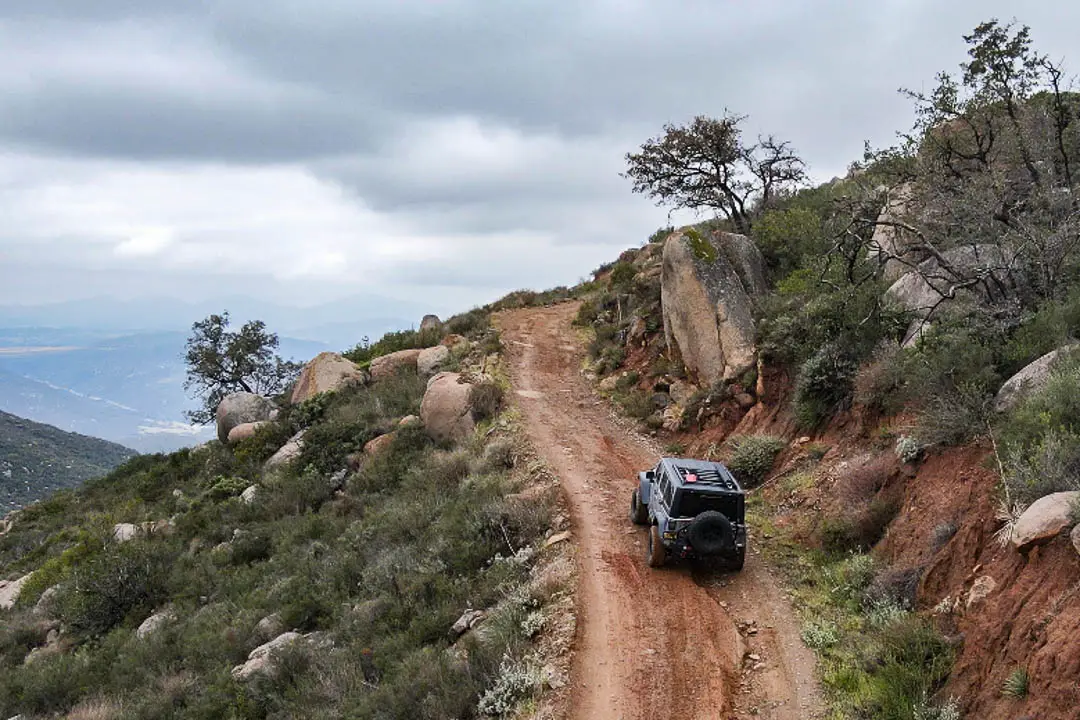 Black Mountain Truck Trail is an easy to moderate off-road trail near Ramona, California, that brings you from Pamo Valley to striking views at the peak of Black Mountain, in Cleveland National Forest. For more information, check out our guide to Black Mountain Truck Trail.
Santa Ysabel Truck Trail
Santa Ysabel Truck Trail is an easy to moderate off-road trail near Ramona, California, that runs from near Southerland Dam to Pamo Valley. The trail travels through the mountains of Cleveland National Forest traveling along precipitous shelf roads in places. Near its western trailhead in Pamo Valley, the trail connects with Black Mountain Truck Trail. More info on Santa Ysabel Truck Trail here.
Valley of the Moon Off-Road Trails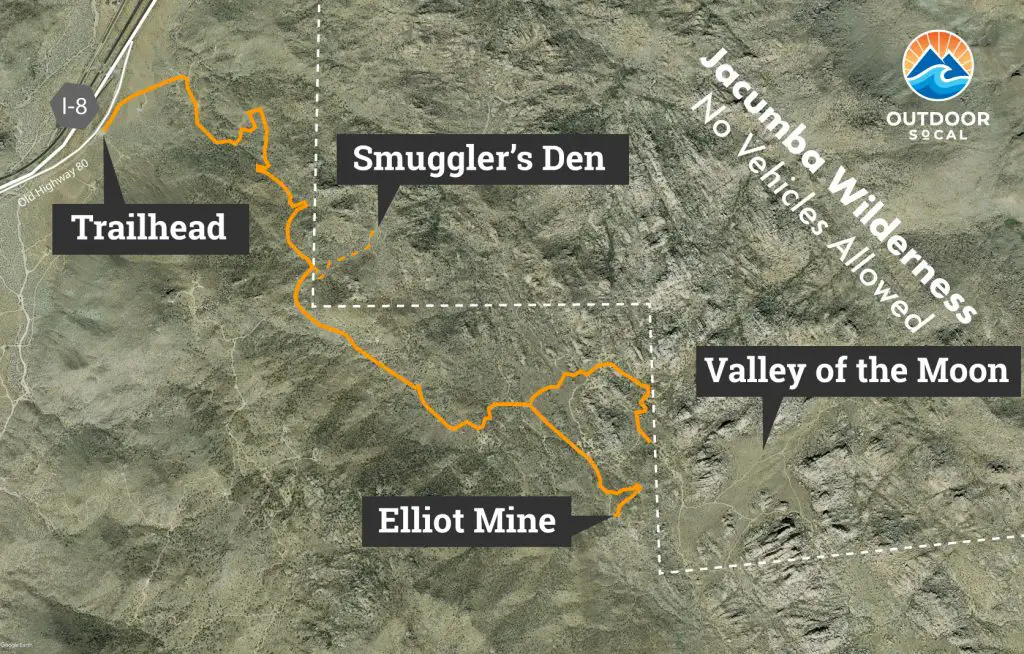 Located in the Jacumba Mountains east of downtown San Diego, Valley of the Moon is popular among off-roading enthusiasts and rock climbers. The area is managed by the Bureau of Land Management and part of the area, the Jacumba Wilderness, is protected as wilderness areas (so no vehicles allowed).
The entrance road to the area climbs steeply from a staging area just off I-8. It's semi-paved but has quite a few potholes and some rocky areas that at a minimum are best traversed in a vehicle with a bit of clearance, such as a Subaru or other SUV.
Past the top of this entrance road, about 1.4 miles in, you'll want a high-clearance four-wheel drive, such as a Jeep, Toyota 4-Runner, or pickup truck to continue.
Elliot Mine Trail
Difficulty: Moderate/Difficult
Elliot Mine (GPS: 32.623187, -116.080622) is located on the top of Tehe' Peak and is a popular destination for people exploring the area by foot or 4-wheel-drive vehicle. The summit of Tehe' offers a terrific 360-degree view of the Valley of the Moon and into Mexico. Check with the regional BLM office about whether this trail is open. There have been rumors of a closure in recent time.
Elliot Mine is deep into the Valley of the Moon area, though still just outside of the Jacumba Wilderness area. It's about a 3-mile drive or hike from the trailhead just off 1-8. The trail up the hill (Trailhead GPS: 32.624096, -116.081107) from the valley to the mine is a narrow, rough, and precipitous off-road trail for capable 4-wheel drive vehicles only.
Halfway up the hill to the mine, where the trail bends sharply to the right, there is room to turn around or to park and walk the rest of the trail to the top of the mountain. It's possible to drive all the way to the top, but we'd recommend scouting the trail first to make sure you're up for it.
Otay Mountain Wilderness Trails
Otay Mountain Truck Trail is an off-roading route in the Otay Mountain Wilderness, a backcountry area along the Mexican border in southern San Diego County. This is one of the more accessible off-road areas near the city of San Diego and offers 17,000 acres of rugged mountain terrain to explore.
While the main truck trail is well-groomed and heavily patrolled by U.S. Customs and Border Patrol agents, there are off-shoot trails that offer technical challenges for capable vehicles and drivers.
For more information, check out our guide to Otay Mountain Truck Trail. If you are looking for a guided tour of the trail, check out San Diego 4×4 tours.
New to Off-Roading and Overlanding?
I publish a sister site, Ordealist.com, that helps people get started in overlanding and off-roading. Here's a good place to start.